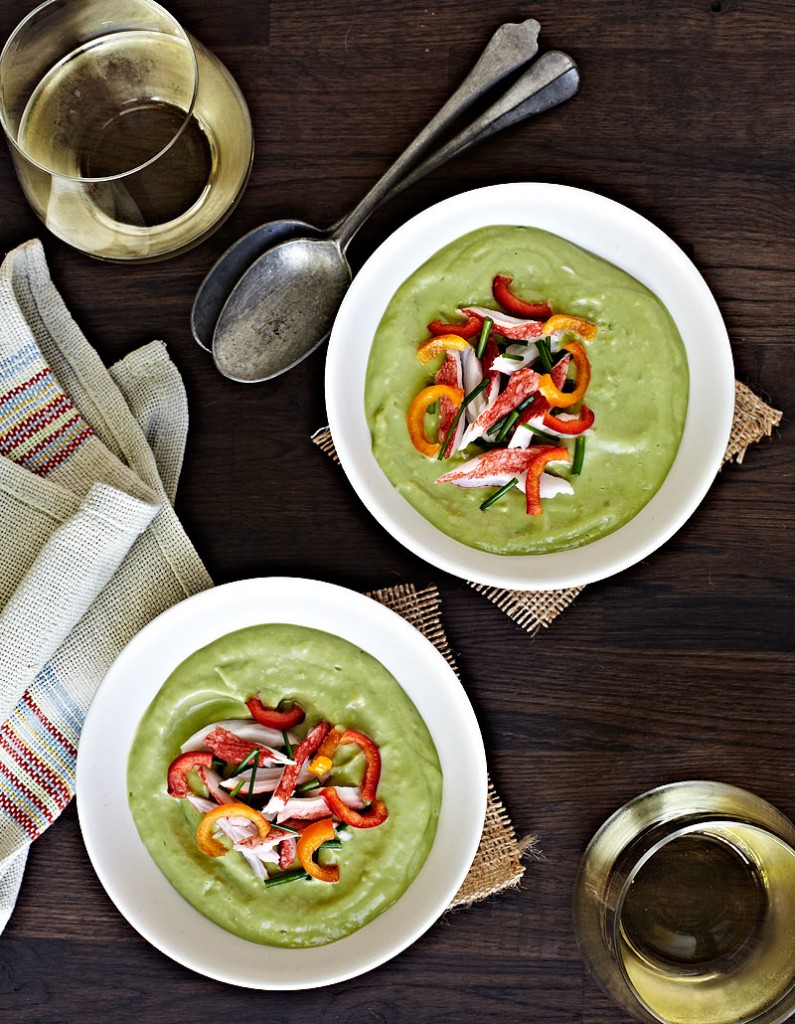 Happy Cinco de Mayo everyone!!! To celebrate today I'm posting early this week so enjoy this refreshing mexican dish to accompany those Coronas! Enjoy the delicious festivities!
West coast living has got me wondering how I ever survived without avocados. Though you can buy them on the east coast, they aren't as big a part of the food culture as they are here, where they are grown. If you have a friend with an avocado tree, you know that there comes a time of year that the sheer volume of ripening avocados on a single tree can become a burden. What to do with all those precious little green orbs? Cold soup, of course! Avocados are luscious and rich while being chock full of healthy goodness. This absurdly easy soup is a true taste of west coast living. It's a cool, healthy, silky green treat for those hot dry days. You may notice this recipe doesn't call for lemon juice, which is a common flavor partner with avocado. The tangy acidity of the tomatillos provides the tart component for this soup and boy does it do it well.
I love this with the the crab and fresh peppers but it's fantastic alone simply topped with chives as well. For dairy-free peeps try substituting coconut milk and a squeeze of lemon for the buttermilk (good idea Katie!).
ENJOY!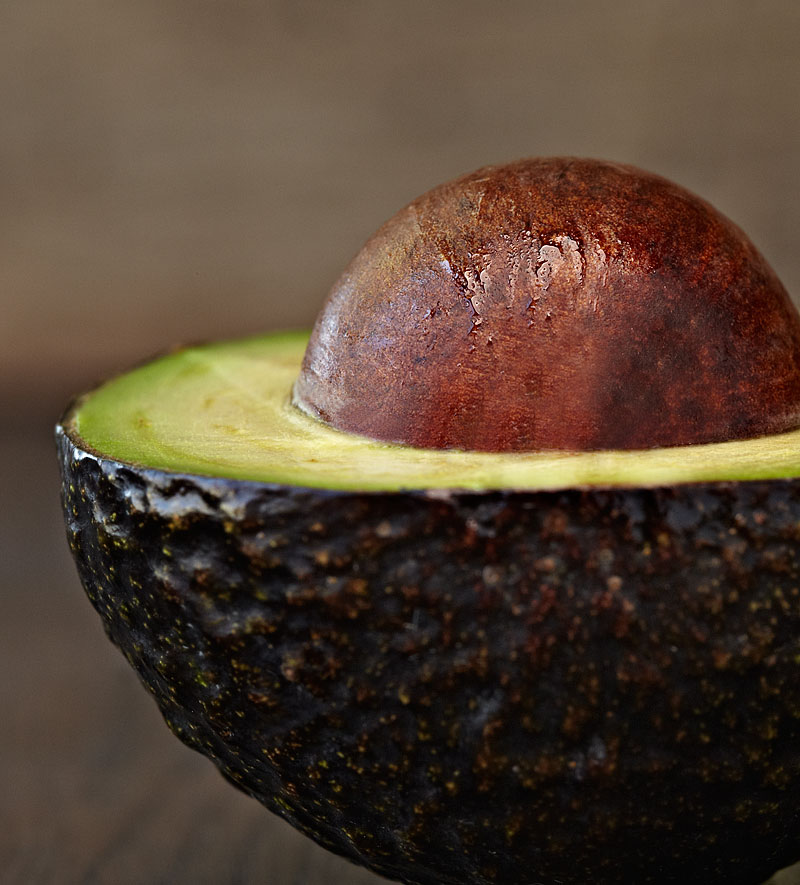 Chilled Avocado Soup with Crab for CINCO de MAYO
This chilled avocado soup couldn't be easier or healthier! It's a raw blender soup topped with succulent lump crab, easy and awesome!
Recipe type:
Sides, Entrée, Appetizer
Ingredients
5 ripe avocados (peeled and pitted)
1- ½ cups reduced fat buttermilk
4" length of an english cucumber
1 cup diced fresh tomatillos
1 cup broth (chicken or vegetable)
2 seeded serrano peppers
¼ cilantro
1 teaspoon salt
2 teaspoons smashed garlic
4 mini bells pepper, halved and thinly sliced
small bunch of fresh chives, chopped
lump crabmeat (optional)
Instructions
Throw avocados, buttermilk, cucumber, tomatillos, broth, serranos, cilantro, salt, and garlic in the blender and puree until silky smooth.
Spoon into bowls and top with crab, bell pepper, and chives. Told you it was easy;)
ENJOY!
food photographer, food photography, los angeles, crystal cartier