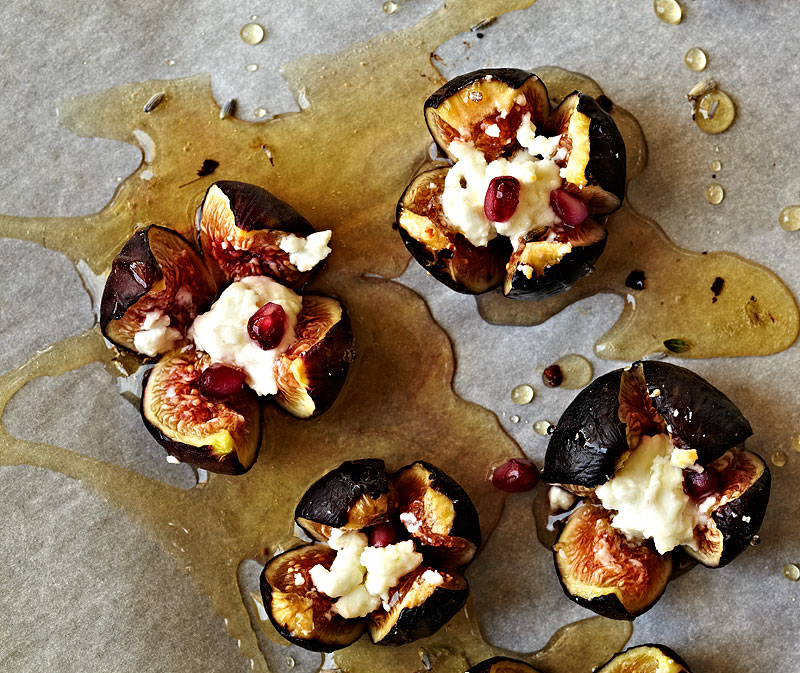 It's always a bit sad when fig season comes to an end. This year it seemed especially brief but I'm not sure if it actually was or if I'm just being a big fig-loving baby! So to celebrate the season before it passes, here is just a simple roasted fig recipe stuffed with soft, crumbly goat cheese and drizzled with lavender and thyme infused honey. The infused honey makes this recipe a little more fragrant and delicious and is definitely worth the extra few minutes to make. If you have some fig recipes near and dear to your heart, please share them with us! There can never be enough uses for figs!
As a side note, a family member recently asked me what figs taste like and wondered if they were similar to prunes (yuck!). I told her that the best way I can describe a good fig is that it has a slightly seedy, soft, full-mouth feeling with a deep and subtle honey flavor. What do you think? How would you describe figs?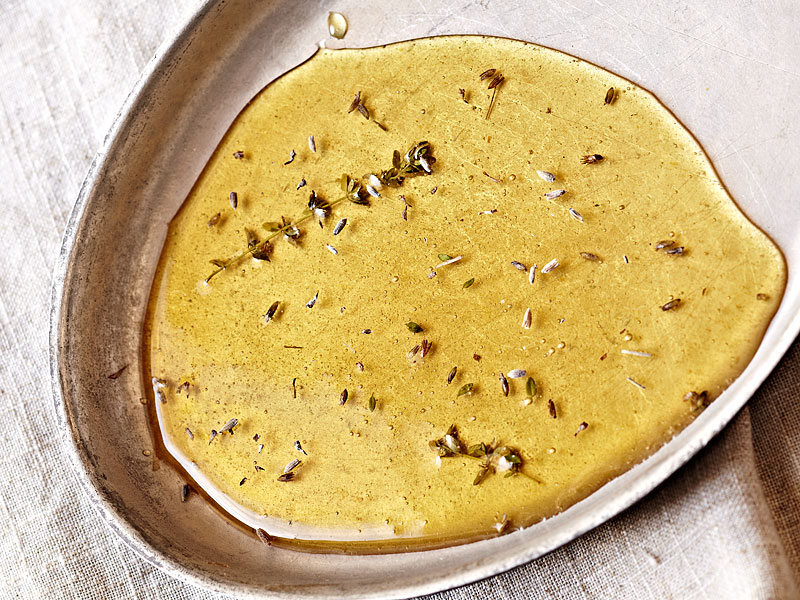 Roasted Goat Cheese Stuffed Figs with Lavender Thyme Honey
Hands down the best and easiest party appetizer! These roasted figs are stuffed to the brim with goat cheese and lavender infused honey!
Recipe type:
Snacks, Appetizers
Cuisine:
Gluten-Free, Vegetarian
Ingredients
¼ cup honey
3-4 fresh thyme sprigs
½ teaspoon dried lavender flowers
2 pints fresh figs
goat cheese
pomegranate seeds
Instructions
Heat honey in a pan over very low heat until warm and add thyme and lavender. Let "steep".
Preheat oven to 425 degrees.
Quarter figs without cutting all the way through to the bottom, and place on a parchment-lined baking sheet. Stuff with goat cheese and roast in oven for 12 minutes until soft.
Drizzle infused honey over figs, top with pomegranate seeds, and serve.
ENJOY!!!