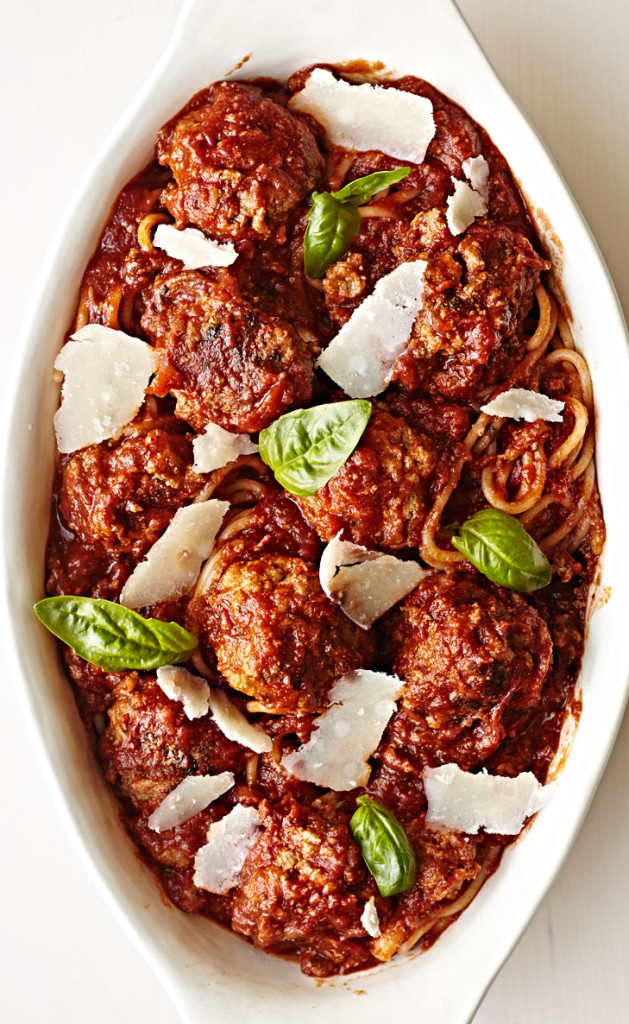 I have an undying love for good meatballs! For so long I went without meatballs because I couldn't concoct a gluten-free recipe that had the soft juiciness of a real meatball. Omitting bread completely made a cheesy but super firm literal ball of only meat. Meh. The gluten-free sandwich bread I use in this recipe is fantastic! It's from Trader Joe's and contains all kinds of ancient grains as well like teff. It has a killer texture, just perfect. This recipe would also be wonderful with plain, old gluten-y bread so everyone wins!!
I also learned that toddlers LOVE meatballs! I promptly made a double batch and froze them after the searing process. Ya know we're always in need of more quick, real meals especially now with a kiddo to feed!

Juicy Gluten-free Meatballs
These gluten-free meatballs are the real deal, no one will know the difference!
Ingredients
1 cup of your favorite gluten-free sliced bread, torn into small pieces with no crust
½ cup grated onion (use that food processor if you can!)
⅓ cup fresh parsley, chopped
1 teaspoon smashed garlic (~2 cloves)
⅓ cup parmesan, shredded
¾ teaspoon sea salt
¼ teaspoon pepper
1 egg
16 ounces ground beef (80/20) or 13 ounces beef and 3 ounces pork
olive oil, enough to sear meatballs
jar of your favorite pasta sauce
fresh basil, torn
Instructions
Mix torn bread and grated onion in a bowl, combining well so that the bread becomes saturated with the juices from the onion.
Combine next 6 ingredients and mix well. Then add meat and combine well once more.
Roll them into consistently sized balls, taking care not to roll too tightly.
Heat oil in a frying pan over medium heat, brown meatballs on all sides OR place on a foil lined cookie sheet sprayed with cooking spray and bake uncovered in a 400 degree oven for 20 minutes.
Place meatballs in a large sauce pan and cover them with sauce. Simmer meatballs in sauce until completely cooked through, usually about 10-15 minutes.
Serve with, of course, more cheese over pasta, Garnish with basil.
ENJOY!!