Round two of rhubarb love today with this delightful fizz full of ginger-y rhubarb-y goodness! While this makes an awesomely refreshing cocktail, it's also the perfect mocktail for those abstaining and even kiddos. It's tart, a bit spicy, and a touch sweet. It has it all!
Now that the hot weather has finally arrived, I got your cool beverage needs covered with this gorgeous ombré rhubarb ginger vodka fizz. Getcha some rhubarb, some sun, and some drank;)
Keep as much of this syrup on hand as possible because it's awesome in everything. Use it in the place of simple syrup in every good thing and it'll make your life better. We've been loving us some rhubarb lemonade. Crazy yum!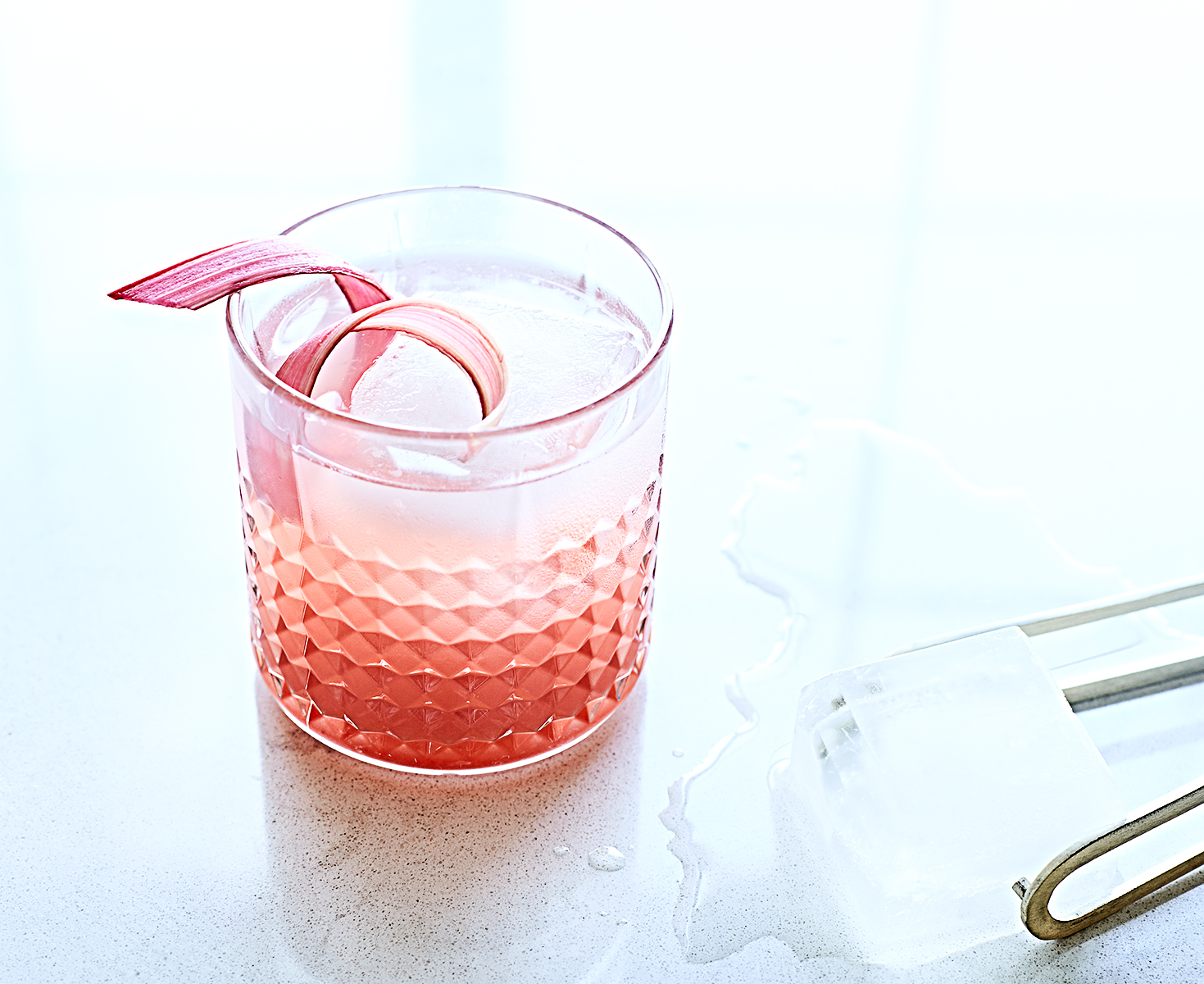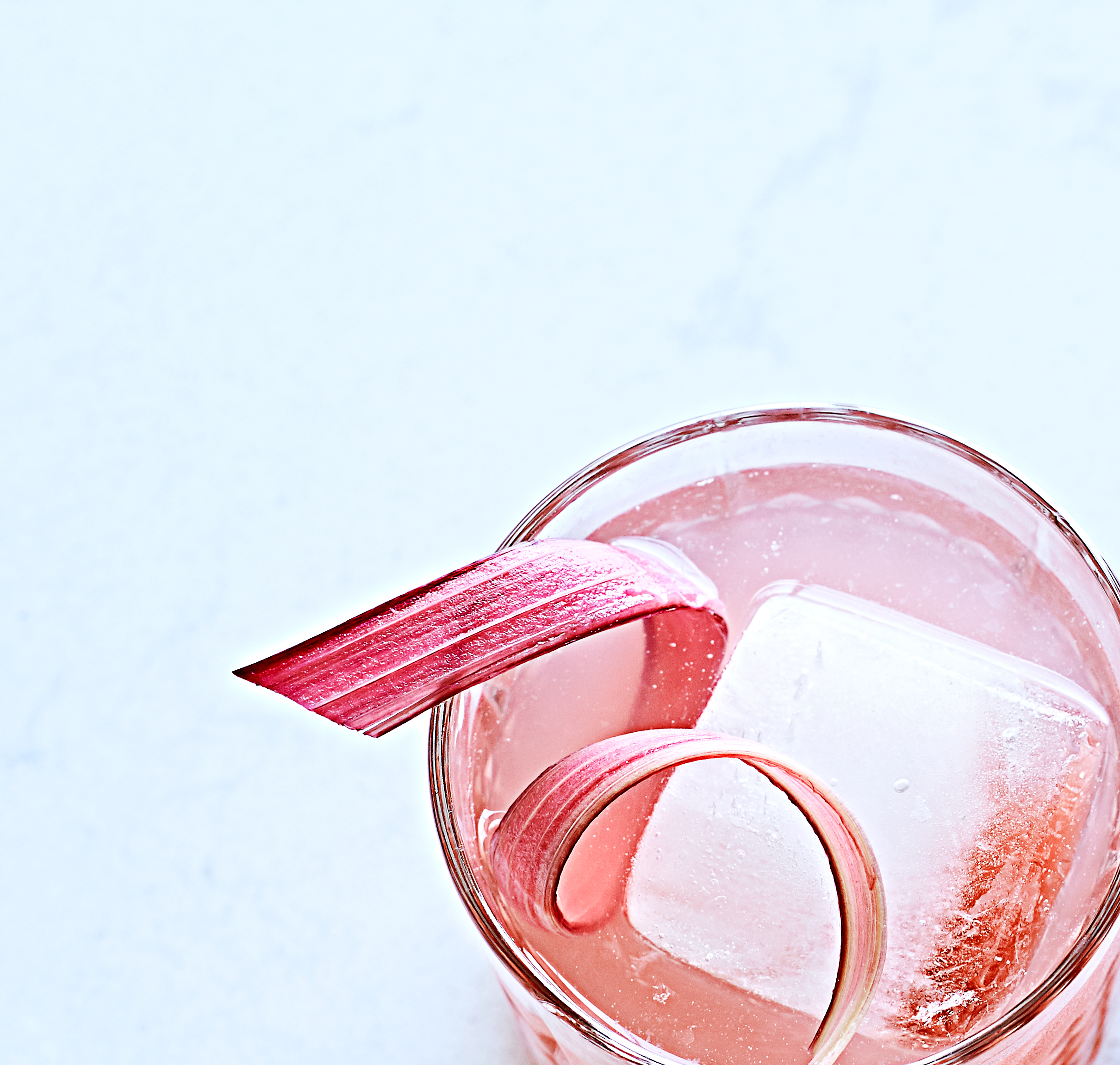 Rhubarb Ginger Vodka Fizz
Refreshing, spicy and tart this fizzy cocktail checks every flavor box! Enjoy this Rhubarb Ginger Fizz and beat the heat with style;)
Recipe type:
Drinks, Cocktail
Cuisine:
Vegetarian, Vegan, Gluten-Free
Ingredients
Rhubarb Syrup
2 cups sliced rhubarb
1 cup water
1 cup sugar OR honey
Rhubarb Ginger Vodka Fizz
1 ounce rhubarb syrup
1 ounces vodka
Juice of 1 mexican lime
3 ounces spicy ginger ale
Instructions
Rhubarb Syrup
Combine rhubarb, water, and sugar/honey in a small saucepan. Heat over high heat until boiling. Stir to dissolve sugar and reduce to a simmer for 20 minutes. Let cool and strain through a fine mesh strainer. Pour into jar and refrigerate.
Rhubarb Ginger Vodka Fizz
Fill a cocktail shaker with ice, add the rhubarb syrup, vodka, and lime juice. Shake well then strain into a glass filled with ice. Top with ginger beer and garnish a ribbon (use a vegetable peeler) of rhubarb.
ENJOY!!!