I'm starting to see some super sweet peaches popping up at the farmers' market (and a few in my own yard on my young peach trees)! Peaches are great in almost everything and you can't go wrong with this hand-down winner! It's gluten-free AND vegan and the best dang tasting peach crisp I've ever had. It even gets better in the fridge overnight and heats up in the microwave like a dream. So good!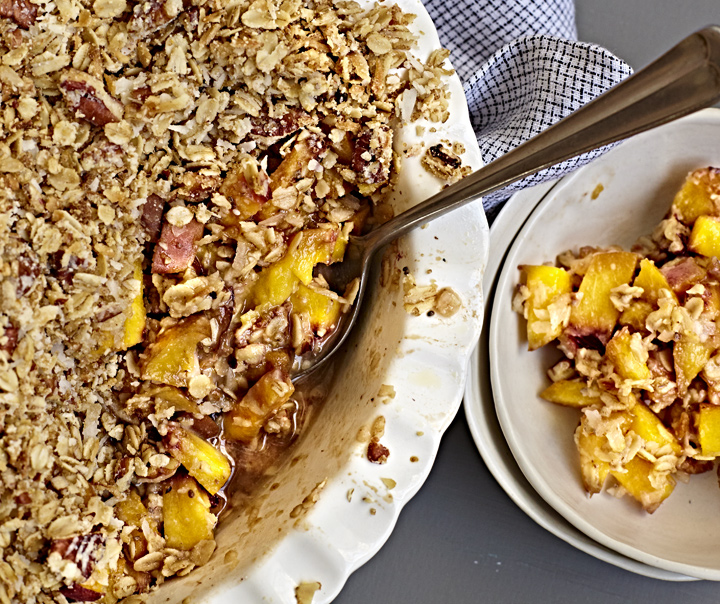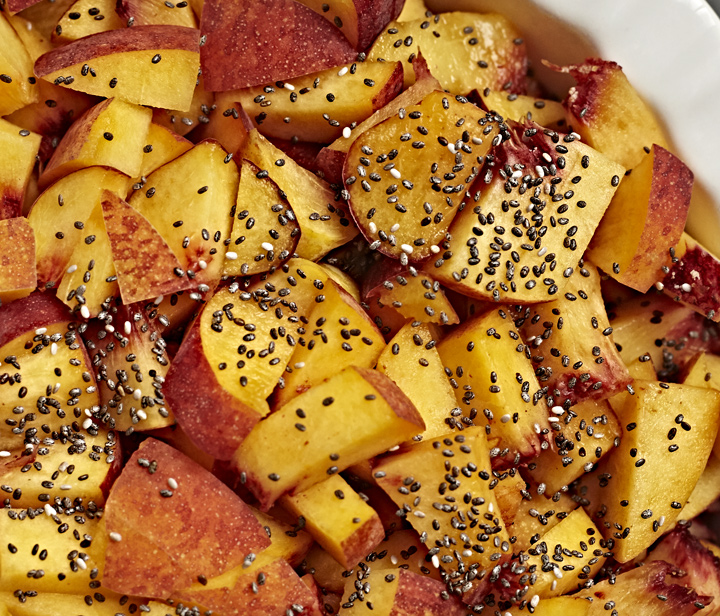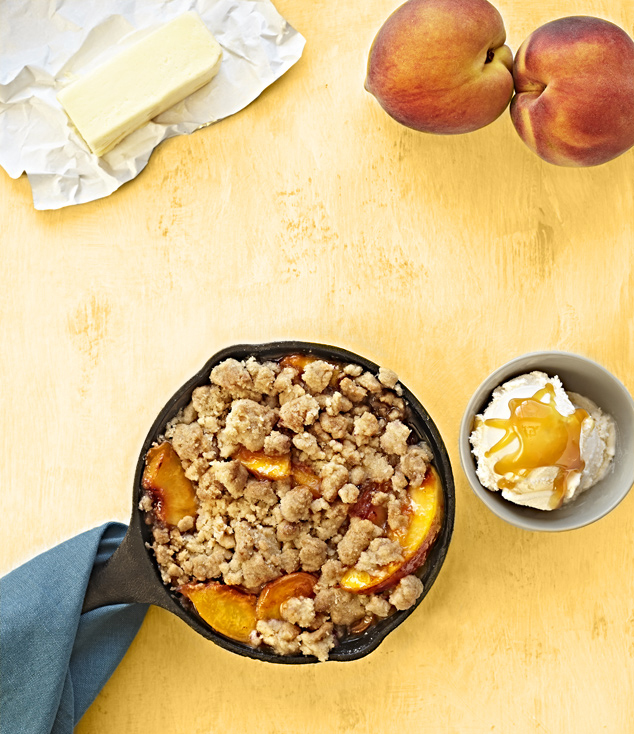 Incredible GLUTEN-FREE and VEGAN Peach Crisp!
Ingredients
8-9 ripe peaches, halved, pitted and chopped
1 teaspoon chia seeds
1 cup old-fashioned oats
¼ cup almond flour or meal
¼ cup gluten-free flour
½ cup chopped pecans
¼ cup packed brown sugar
¼ cup shredded unsweetened coconut
generous pinch sea salt
¼ cup virgin coconut oil
Instructions
Preheat oven to 350 degrees. Grease a pie dish or similarly sized baking dish.
Add peaches in an even layer to the dish as you chop them.
Sprinkle chia seeds evenly over chopped peaches.
In a mixing bowl, combine all remaining ingredients (including coconut oil) and mix together well with your hand. Layer crisp mixture over peaches as evenly as possible.
Bake on a baking sheet (in case of spill over) for 45 minutes until the top is crisp and lightly browned and the fruit is bubbling happily!
Let cool for 10 minutes then serve. Most people like it with ice cream, I prefer it as is;) It keeps well in the refrigerator and reheats perfectly in the oven and also in the microwave though it loses some of the crispy texture.