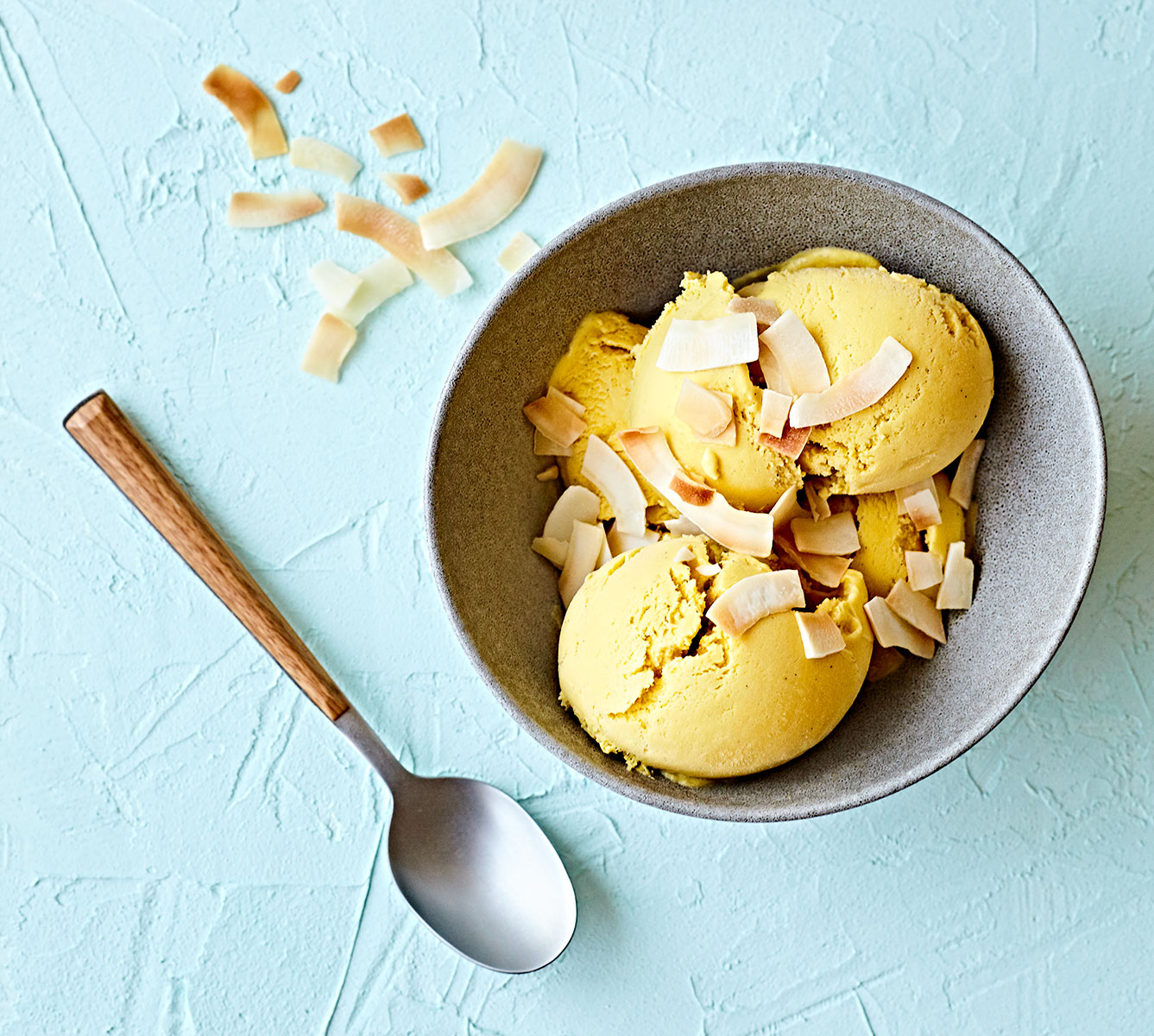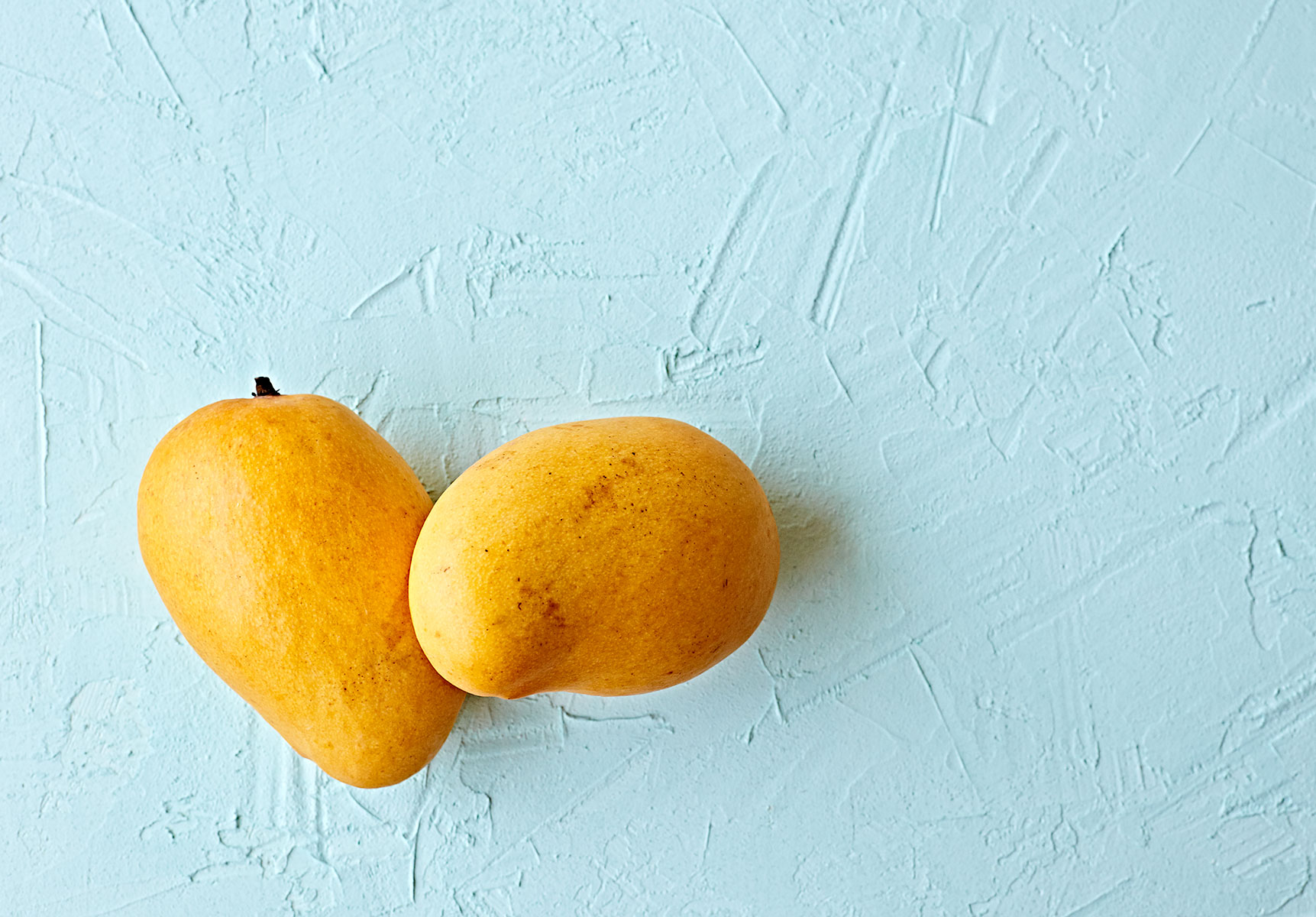 This recipe is a genius DREAM boat you guys!!! There aren't enough exclamation points for this quart of yum! I love love LOVE homemade ice cream. The possibilities for inspiring flavor combinations are absolutely endless like this goat cheese ice cream with roasted cherries. So much YUM! The only thing I don't love about homemade ice cream is how timing consuming it is to cook the custards to get that nice, creamy texture. The other day it was well over 100 degrees but we were all craving the salty sweet flavors of mango sticky rice. Yeah, I'm not making mango sticky rice in this heat. Nope, not a chance. This recipe is born of that craving. It's full of mango flavor, coconut creaminess, and that little bit of salt that makes mango sticky rice truly special. Best of all, it all comes together in a blend in no time! NO COOKING!! Can't beat that!
This past weekend was a whirlwind of awesome-ness. One of my most special girlfriends from high school came out with her sweet toddler to play and swim and eat with my little girl and I. It was a girls' weekend dream come true! We ate LOTS of this Mango Coconut Ice Cream because it's a breeze to whip up and tastes like tropical relief. The temps have been over 100 for what seems like forever, so some pool time and creamy mango ice cream were in order. Seriously. Like, multiple times a day!
I strongly recommend using Ataulfo or Manila mangoes for this recipe. They are the more flavorful and practically fiber-less compared to the common Haden mangoes. Win-win! I have a baby manila mango tree, to young to produce fruit quite yet, but I look forward to the day when we have more mango than we can handle! I've included a photo above of the type of mangoes I mean for a visual reference, but feel free to use other types if that's what you can get.
You don't need a fancy ice cream maker to make homemade frozen treats! I use this inexpensive cuisinart one that has been my old reliable for many years!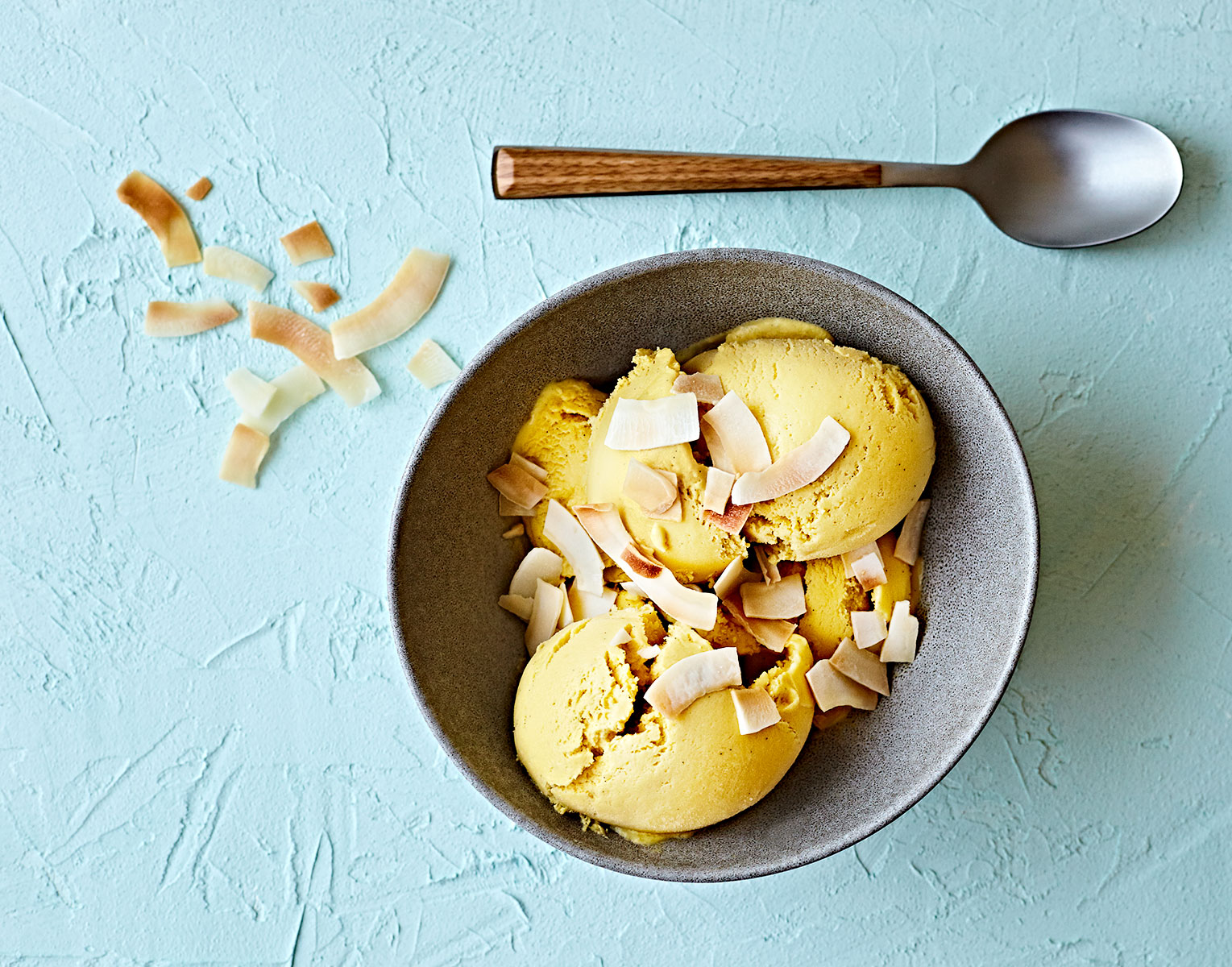 Mango Coconut Ice Cream made in the BLENDER! No cook! --TEXT ONLY
The only thing I love more than homemade ice cream is EASY homemade ice cream. If I don't have to cook a mixture, use a thermometer or make a thickening cornstarch slurry my life is just better! This mango coconut ice cream comes together in a flash in the blender and tastes like the ice cream version of mango sticky rice. Too good!
Recipe type:
Dessert, Frozen
Cuisine:
Gluten-Free, Vegetarian
Ingredients
2 cups pureed mango (~ 3 Ataulfo or Manila mangoes OR 1 pound cubed frozen mango pureed very well in high powered blender)
1 - 14 ounce can Coconut Cream
½ cup Heavy Cream (omit for VEGAN)
Juice of 1 lemon (~2 Tablespoons)
1 vanilla bean, scraped OR ½ teaspoon vanilla
½ cup granulated sugar OR coconut sugar
½ teaspoon sea salt, or more to taste (I like it a bit saltier like mango sticky rice)
Roasted coconut, for serving
Flaky sea salt like Maldon, for serving (optional)
Instructions
Blitz ALL ingredients in high powered blender until completely smooth. Pat yourself on the back for making this easy;)
Refrigerate mixture or cool in an ice water bath for 30 minutes (I like to pour the mixture in a ziplock bag and submerge in a ice water bath - chills super fast!).
Spin in a pre-frozen ice cream maker (I use this economical ice cream churner) for 20+ minutes then store in an airtight container and refrigerate for a few hours. Can be eaten as a soft serve style ice cream straight from the ice cream maker though;)
Pull from the fridge a few minutes before serving to let the ice cream soften a bit.
Top with roasted coconut and a tiny sprinkle of flaky sea salt (like Maldon).
ENJOY!!!