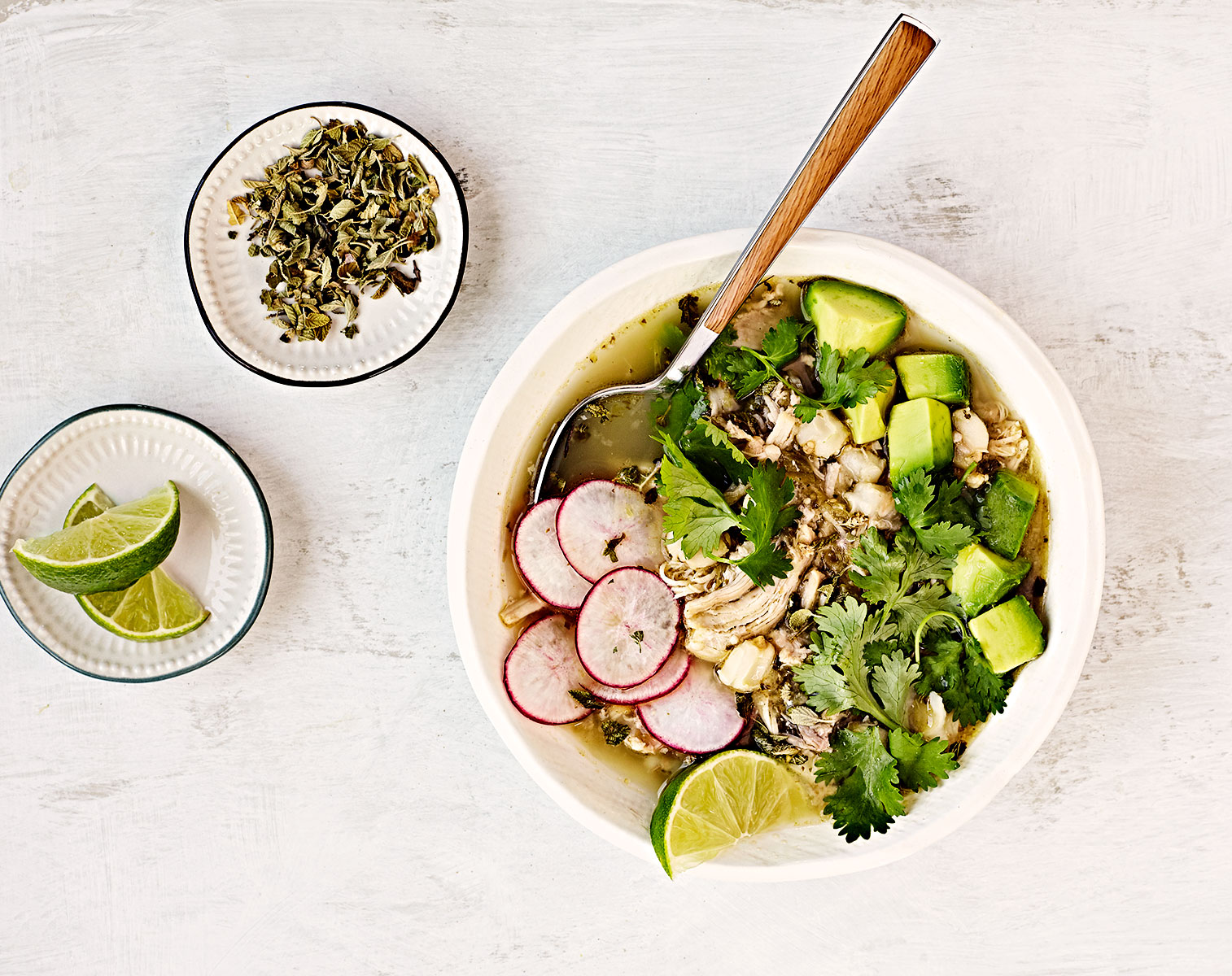 Guys, I finally did it. I got this Instant Pot thinking "if it doesn't rock my world, I'll return it or gift it". Well, though it does take a bit of trial an error to DEVELOP recipes with the Instant Pot, it is as much of a game-changer in my kitchen as everyone promised it would be. The ability to sauté ingredients and brown meats prior to pressure cooking is absolutely essential in my mind. I rarely used my slow cooker because I was too annoyed at having to brown and sauté in another pan. If I'm going to dirty another pot, I'll just cook the damn meal from start to finish in the one pot! (First world problem for sure, no?) I chose the 8 quart because I like to make big batches of food and eat it all week. I chose the DUO model because I didn't need all the bells and whistles of the higher end models! I'll keep that money, thank you!
Anyway, I've just started developing more and more recipes for the instant pot so stayed tuned. You can, of course, make this soup on the stove following the same directions until the pressure cooking step. Simply simmer away when the recipe pressure cooks. Be mindful that you may ned more liquid simmering in the stove due to evaporation so just keep an eye on it.
I love pozole verde and the tang in this recipe is just so perfectly balanced! Adjust the heat level to your desired spiciness. I keep it mild because I cook for a little one, but you do you!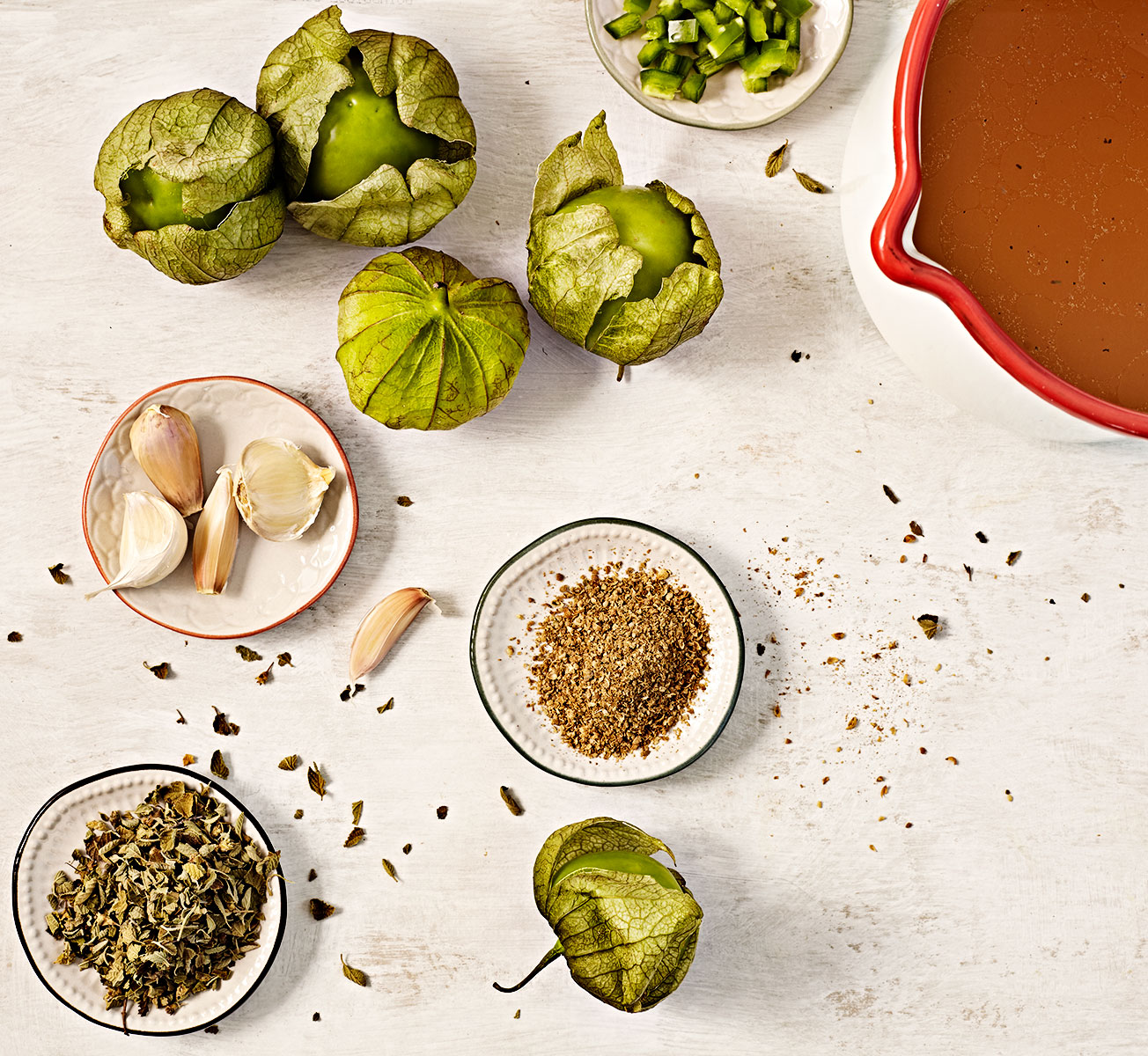 Instant Pot Chicken Pozole Verde!!
This Instant Pot Pozole Verde with Chicken is quick and incredible! I use an 8 quart pressure cooker so you may have to reduce the ingredient amounts to accommodate smaller pressure cookers. ENJOY!!!
Recipe type:
Entree, Soup, Appetizer
Cuisine:
Gluten-Free, Mexican
Ingredients
3 pounds boneless, skinless chicken thighs
sea salt
freshly ground pepper
olive oil
1 yellow onion, diced
5 cloves garlic, minced
2 jalapeños, seeded and chopped
2 teaspoons dried oregano leaves
2 teaspoons ground cumin
2 teaspoons ground coriander
a handful of cilantro stems, chopped
2 cans (25 ounce each can) hominy, drained and rinsed
6 cups chicken broth
12-15 tomatillos, husked, rinsed and coarsely chopped
Juice of 2 limes
Cilantro leaves, for garnish
Avocado slices, for garnish
Radish slice, for garnish
Sour Cream, for garnish
Lime wedges, for garnish
Instructions
Set Instant Pot or pressure cooker to "Sauté".
While it's heating, season the chicken breast with salt and pepper.
Add olive oil to pot.
Once oil is heated, brown chicken in batches on each side, about 4 minutes per side.
Transfer chicken to a plate.
Add a bit more oil if needed, sauté onion for a few minutes. Then add garlic, jalapeños, oregano, cumin, coriander and cilantro stems. Then salt and pepper.
Stir together and sauté for a minute until fragrant.
Add hominy, broth, tomatillos and browned chicken. Stir to combine.
Cover pot and lock the lid. Seal the vent and set the Instant Pot to cook at High Pressure for 20 minutes.
When pressure cooker is finished, you can manually (and carefully) turn the valve to "venting".
When steam stops, open the lid, remove the chicken, shred with two forks and return to pot.
Stir and taste broth. Add the lime juice and season with salt and pepper to taste.
Ladle into bowls and top with cilantro, avocado, limes wedges and even sour cream if you're feeling indulgent;)
ENJOY!!!