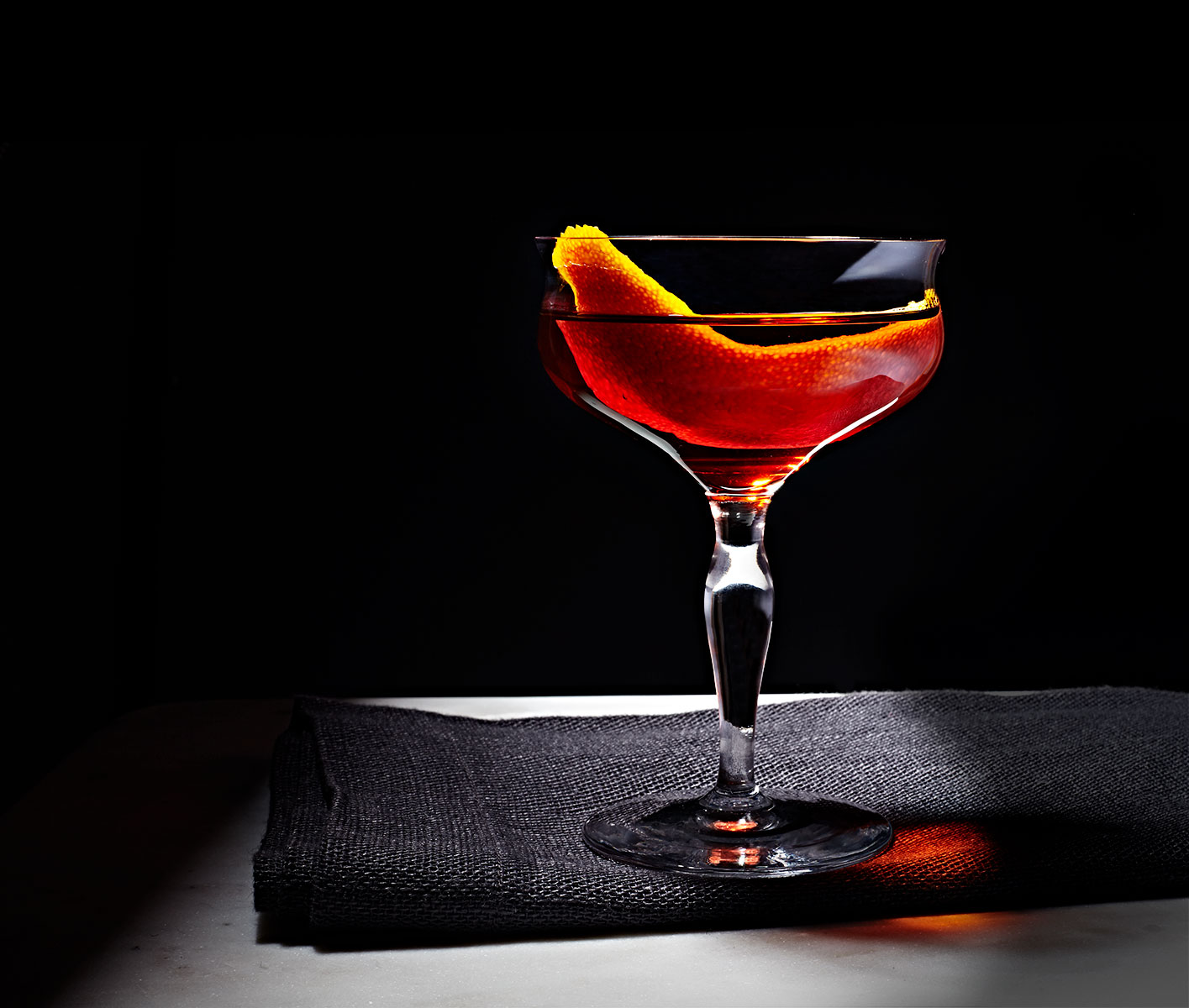 I'm a fan of brown liquor. I like the old scotches I really can't afford (but sometimes get as a fancy gift on my birthday), rich bourbons and full-bodied whiskeys of all sorts. I recently did a cocktail shoot for Tropicana and always learn a thing or two about fun liquors while we're making beautiful drink scenes in the studio. This time I learned of Benedictine. It tastes of honey with delightful herbal undertones. It smells heavy of herbs, but the flavor is PERFECTLY balanced. I like to add a splash to my bourbon when I'm feeling a bit fancy! I also like to add a splash of bitters to balance out the richness of the combo and thus, the Silent Night was born. Benedictine is made by Monks that have taken a vow of silence so I figured Silent Night would be an appropriate name!
Tuckle up by a fire and enjoy this beauty;)
How do you like your whiskeys?

Silent Night Cocktail - Bourbon and Benedictine
The Silent Night is a delicious way to dress up your usual bourbon on the rocks! Benedictine and bitters make a balanced treat out of your favorite bourbon.
Recipe type:
drinks, cocktail
Ingredients
2 ounces bourbon (I use Bulleit)
½ ounce Benedictine
a couple shakes Peychaud's bitters, to taste
expressed orange peel
Instructions
In a mixing glass with ice, stir together bourbon, Benedictine and bitters.
Strain into coupe and garnish with expressed orange peel.
ENJOY!!!