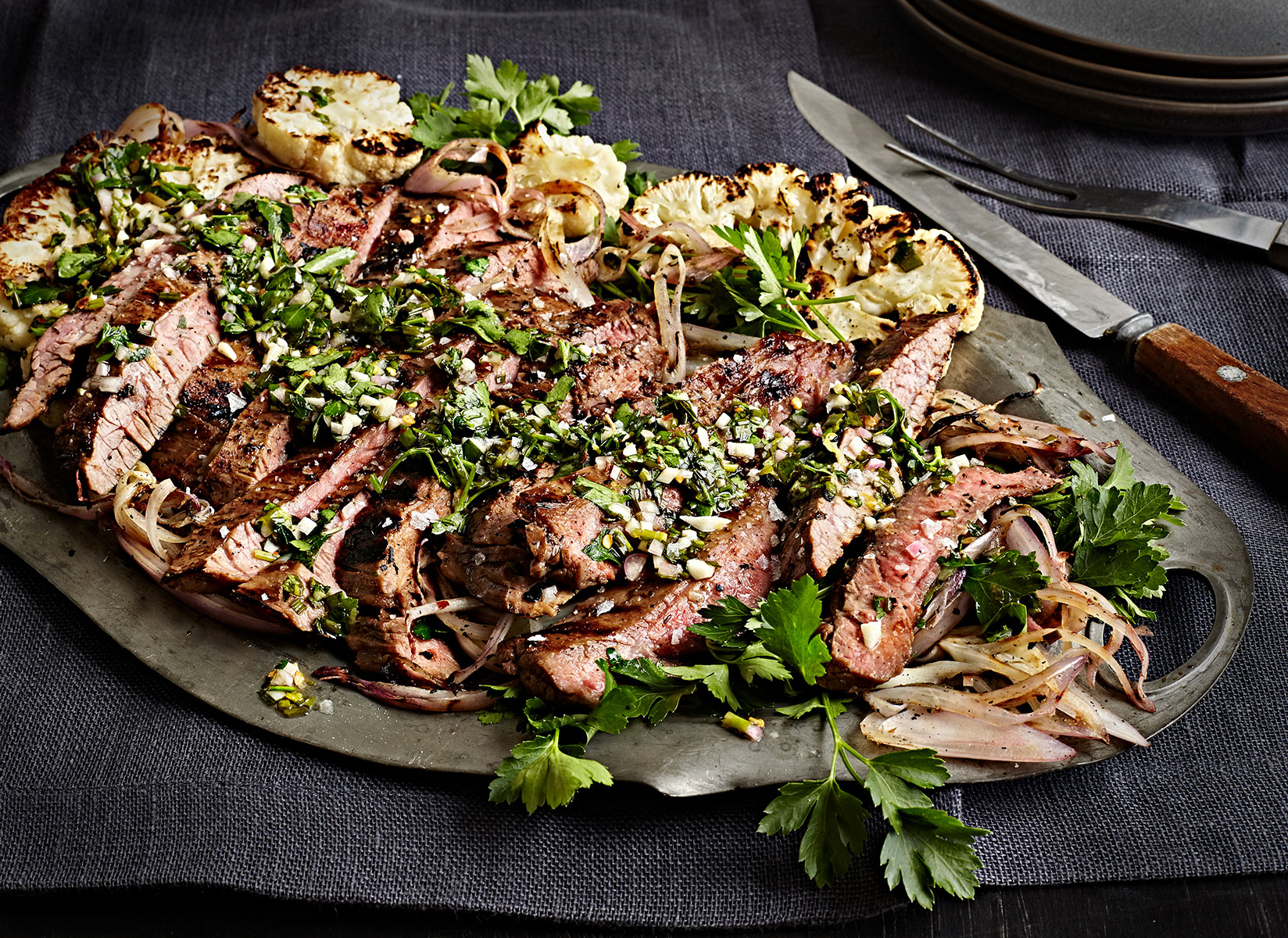 My love for chimichurri know no bounds! If you've ever done a round of the Whole30 diet, you know this flavor-packed sauce is absolutely necessary to your success! Perfectly grilled skirt steak is perhaps the most common use of chimichurri but it is only one of MANY perfect uses for this delicious Argentinian sauce. It goes with just about everything and I'm not being hyperbolic here. Seriously, tho. Thanks to a recipe collaboration with Skylar The Food Artist, we bring you this authentic chimichurri over perfect steak!
If you want perfectly beautiful, finely chopped chimichurri you have to spend a few minutes working it over with a good knife. This is the authentic way to make it and, as you can see from the photos, it's a total stunner. If you're short on time, feel free to use a food processor instead.
The ingredients don't need to be exact, mine never are, and the results will be perfection!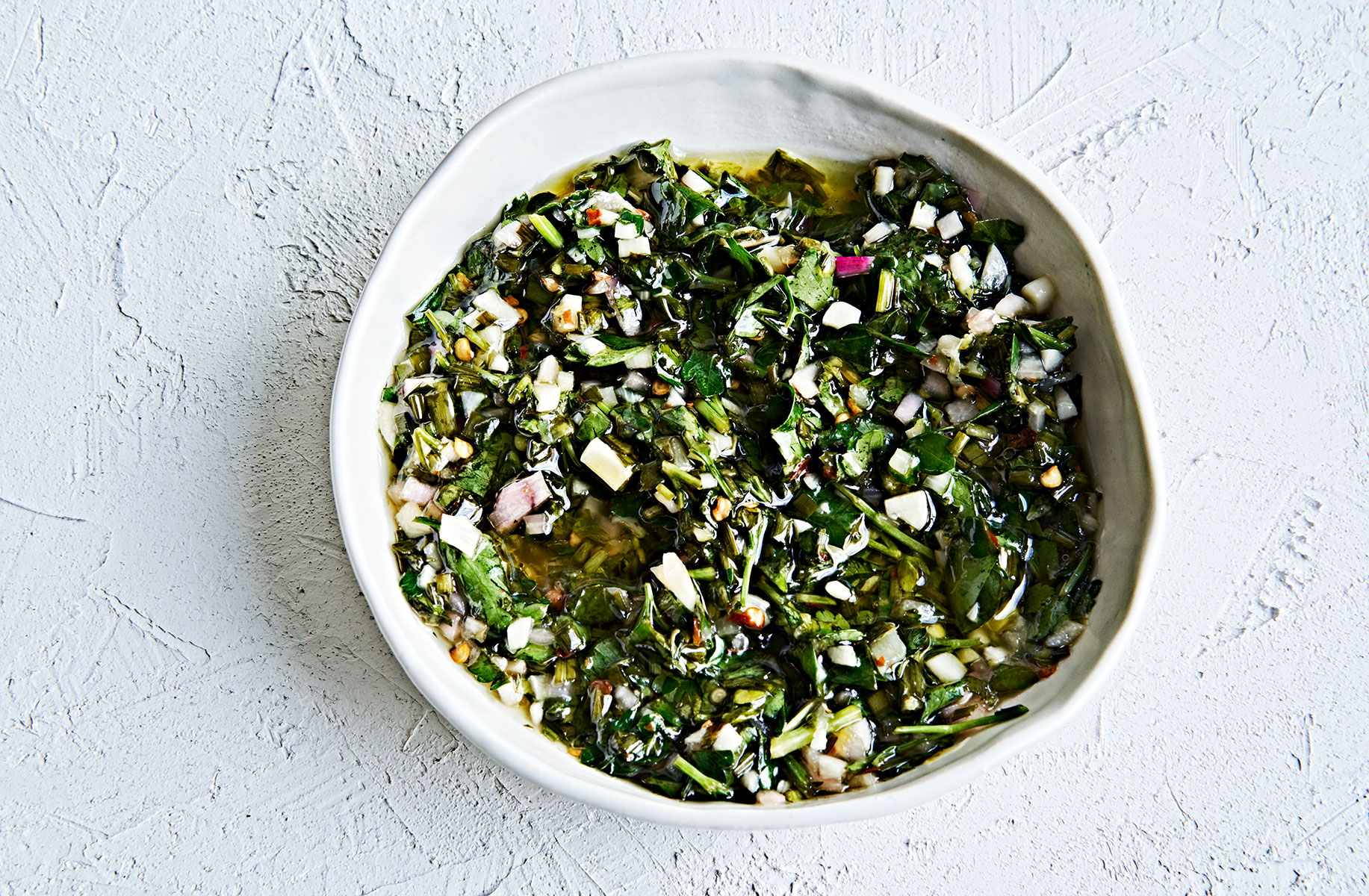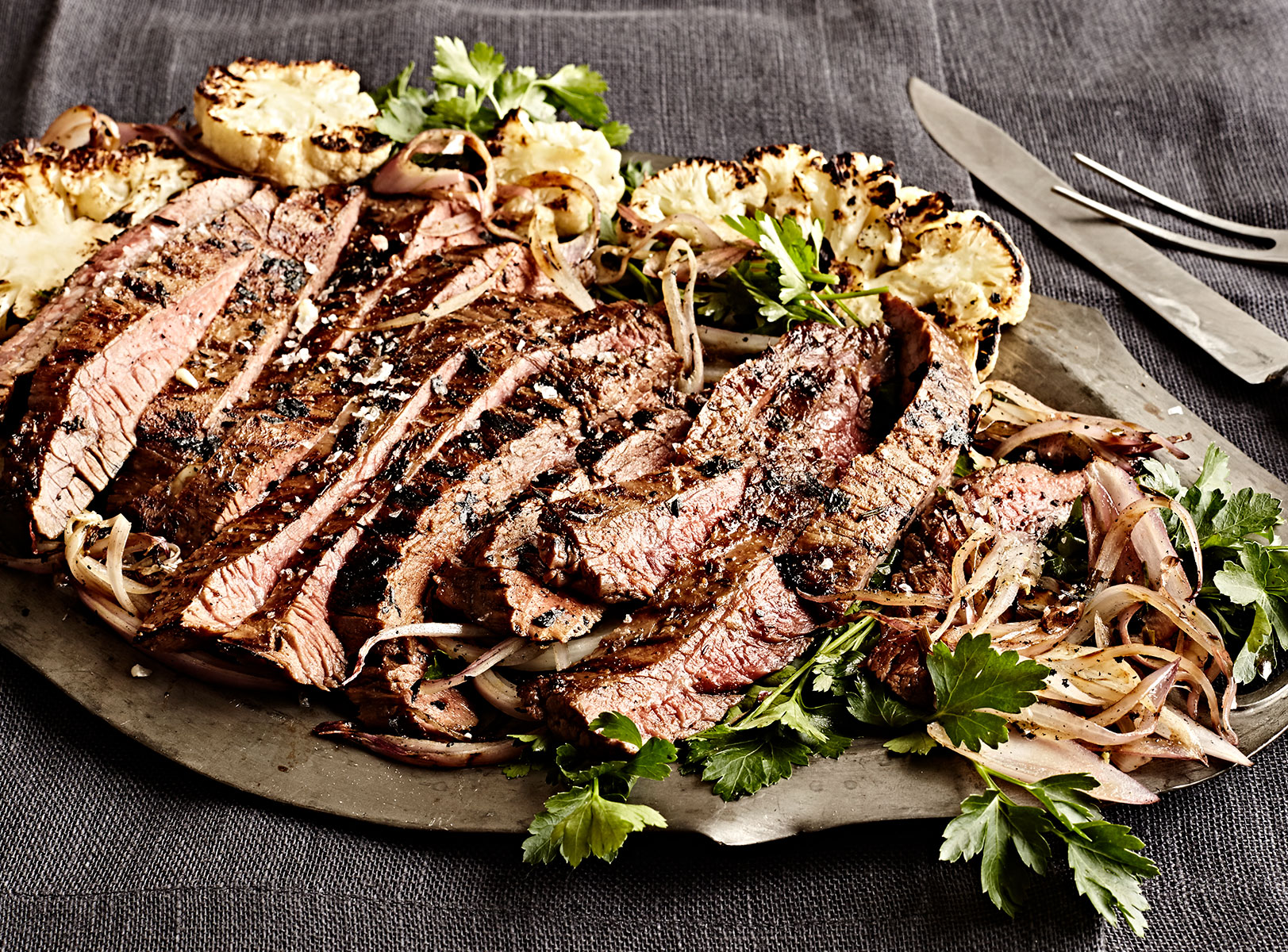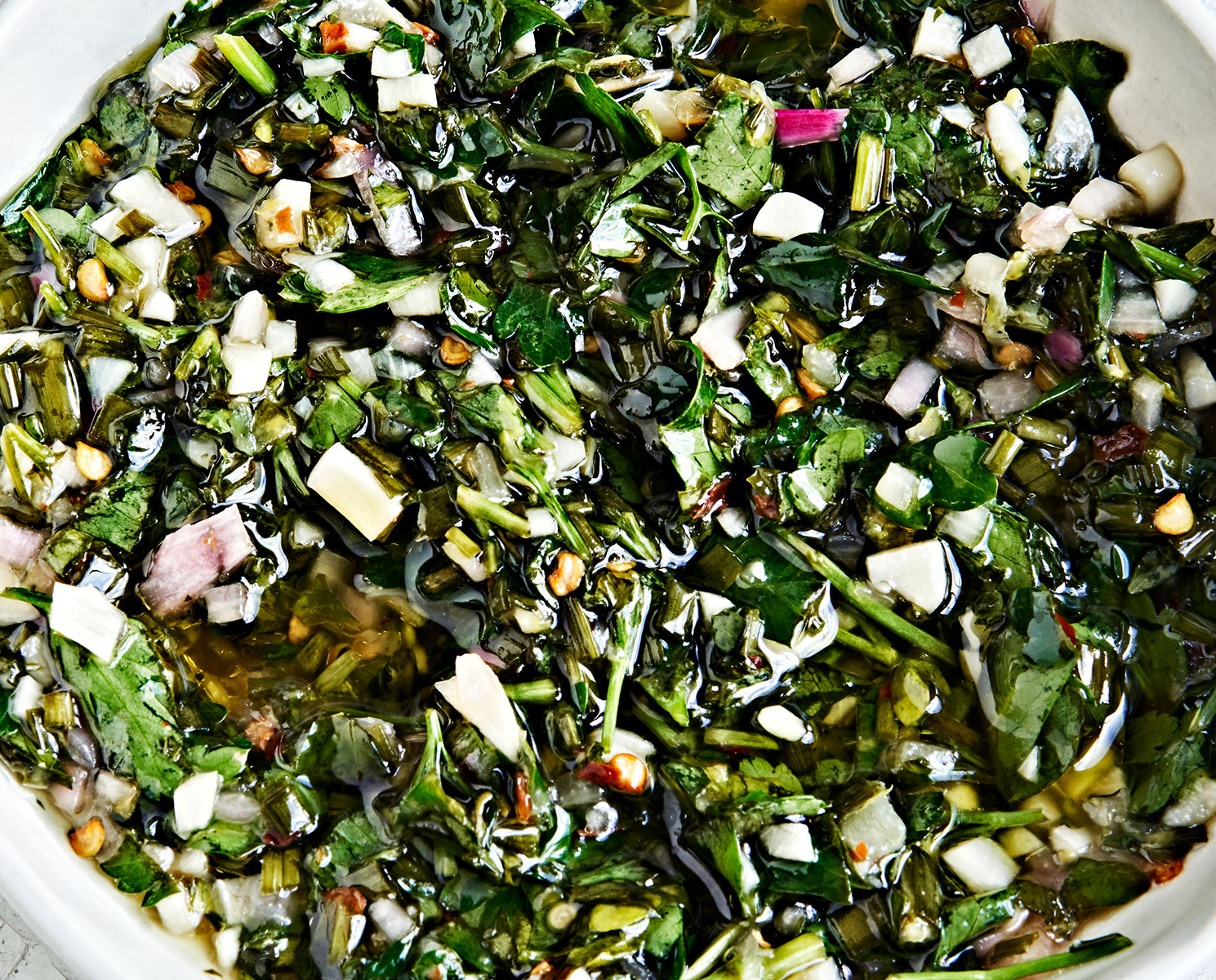 Authentic and Incredible Chimichurri Sauce - (Whole30, Paleo, Keto)
Authentic Argentinian chimichurri is a sauce of beauty and a marriage of simple, but incredible flavors! Use it on beef, eggs, chicken, really anything you can think of
Recipe type:
Condiment, Sauce
Cuisine:
Gluten-Free, Whole30, Paleo, Keto
Ingredients
4 garlic cloves, minced
1 small bunch parsley leaves, minced
2 fresh oregano sprigs, stems removed and minced
1 bunch fresh chives, minced
1 small shallot, minced
¼ cup white wine vinegar
2 teaspoons kosher salt
1 teaspoon red chili flakes (optional)
Zest of one lemon
3 tablespoons fresh lemon juice
½ cup avocado or any light, flavorless oil
Instructions
In a medium mixing bowl using a whisk, combine minced garlic, parsley, oregano, chives and shallot.
Next stir in the white wine vinegar, salt, chili flakes, lemon zest, lemon juice and stir until well combined.
Slowly whisk in avocado oil and allow to sit for at least 10 minutes, but best overnight.
ENJOY!!!
Perfectly Grilled Skirt Steak - (Whole30, Paleo, Keto)
Low-carb eating doesn't have to be boring! In fact, a simply but perfectly prepared steak with a spoonful of chimichurri is simple but never boring!
Author:
Skylar Edberg for The Eclectic Kitchen
Recipe type:
Entree, Main, Meat
Cuisine:
Gluten-Free, Whole30, Paleo, Keto
Ingredients
1 lb. skirt steak
¼ cup low-sodium soy sauce OR coconut aminos for Whole30
1 tablespoon brown sugar (optional - omit for Whole30)
2 tablespoons chimichurri (see above recipe)
Freshly cracked black pepper
Instructions
Place the skirt steak in a ziplock bag with the soy sauce, brown sugar and chimichurri. Allow to marinate for at least 10 minutes or overnight.
Preheat a grill pan or outdoor grill over high heat. Place the marinated steak on the hot grill and cook for about 4 minutes per side depending on the doneness you prefer. I prefer my steak a bit pink in the middle, but not too rare. Skirt steak tends to cook very quickly so keep an eye on it.
Transfer the cooked steak to a plate or cutting board and tent with tin foil for about 5 minutes to allow the meat to rest. Cutting into the steak too early will cause the juices to release and leave you with a dry, tough piece of meat.
Slice the steak thinly against the grain and serve topped with chimichurri along with grilled vegetables of your liking.
ENJOY!!!