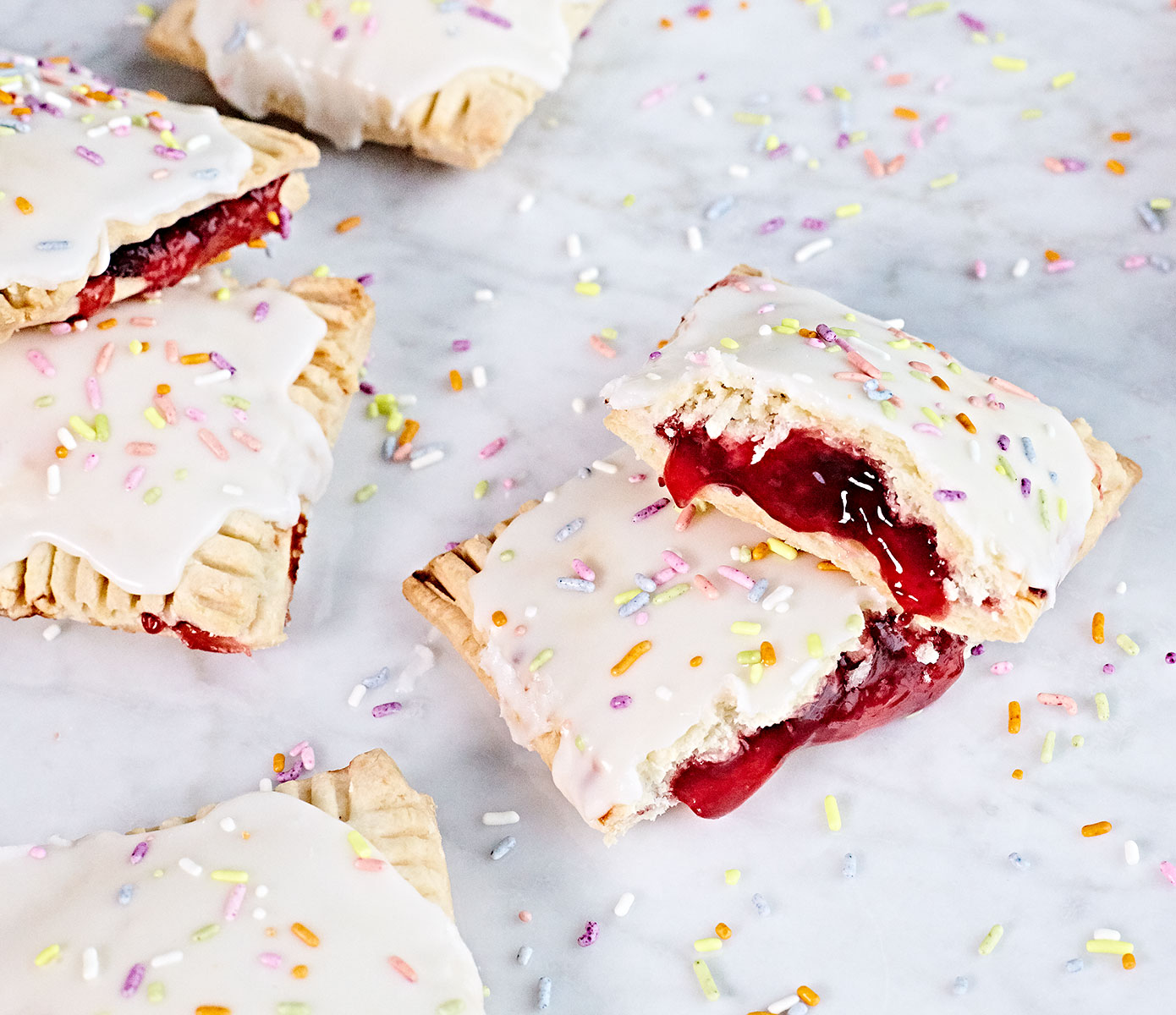 We all have our naughty foods that we crave no matter how much we change, how our tastes mature, or what food (ahem, gluten over here) we can no longer eat. For me, that naughty food is strawberry pop tarts with icing! I love their pumped up flavor and the texture of the filling. It's a bit of food science love for sure, but I just can shake my affinity for it. Sooooo in collaboration with The Food Artist, we bring you easy gluten-free strawberry pop tarts with icing! We use gluten-free pie crust mix to make this easy, quick, and super simple. It's so easy that, as you can see, a four-year-old can help you do this. It's a wonderful, delicious project to do with a little one.
What naughty foods do you love?
Look at these cute little hands making little sweet treats! A great little baking hack is to use the lid ring of a mason jar as a cookie cutter to cut circles out of the dough. No need to overly complicate cutting even rectangles or get cookie cutters unless you want to!
Ready for a bunch of cute photos?! Here we gooooooo…..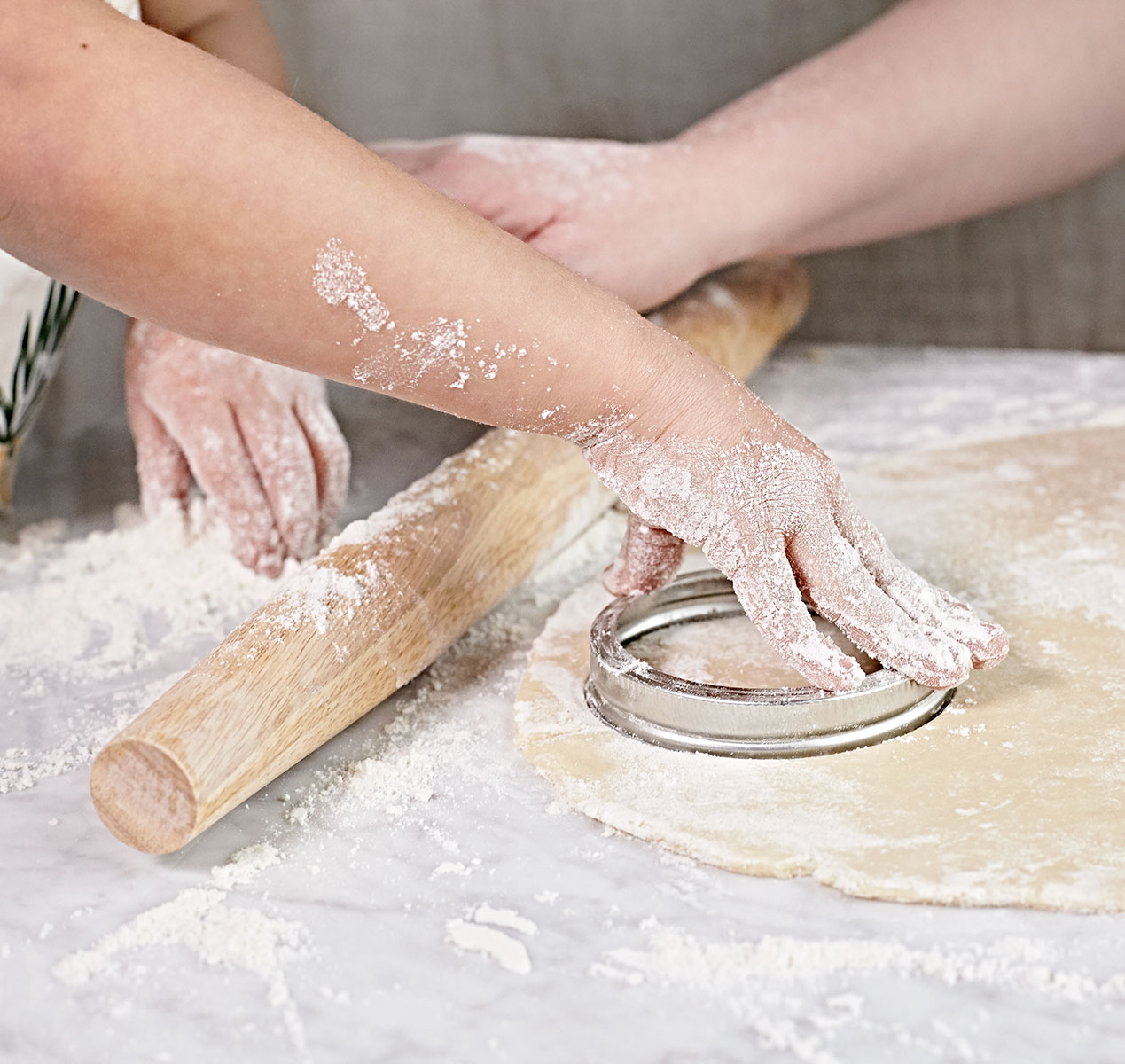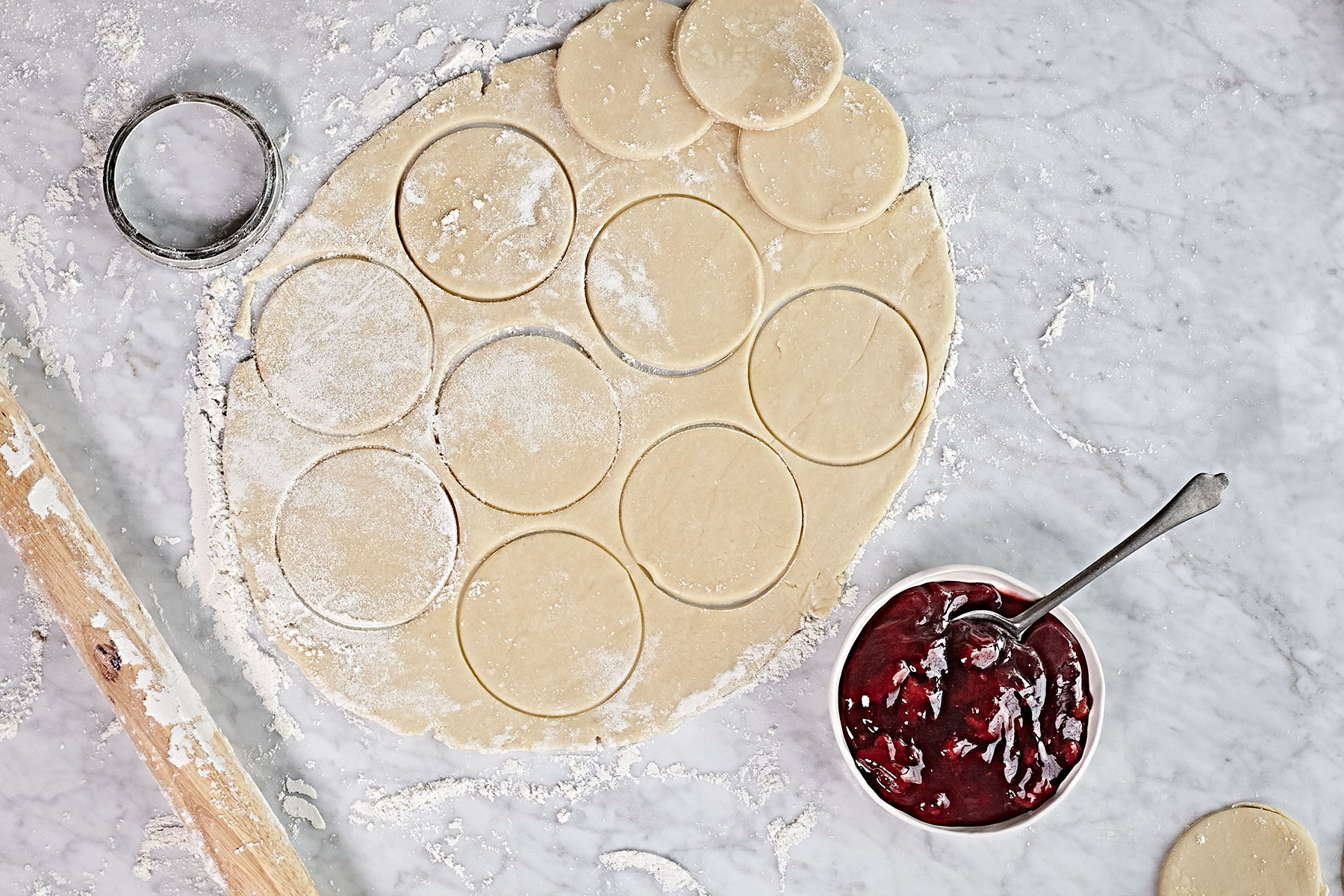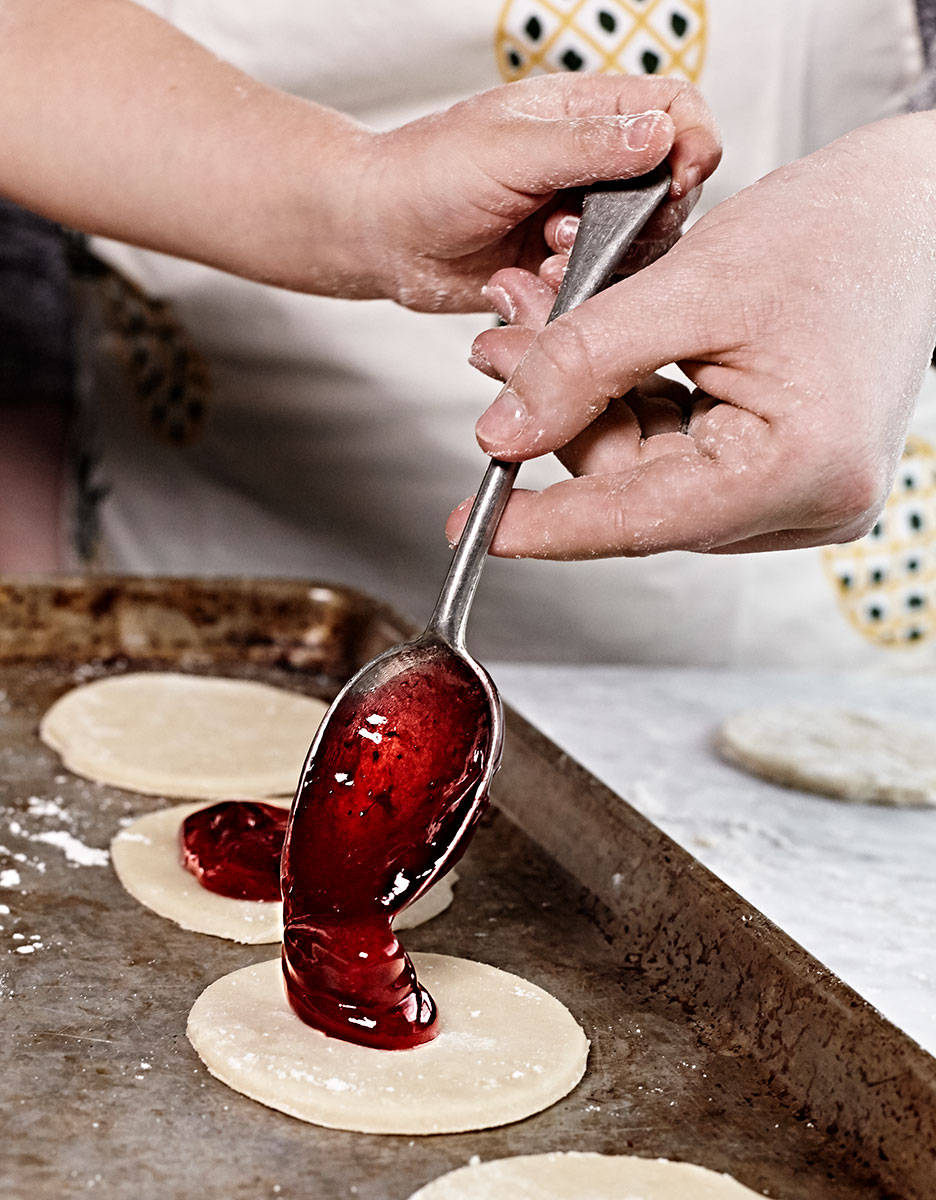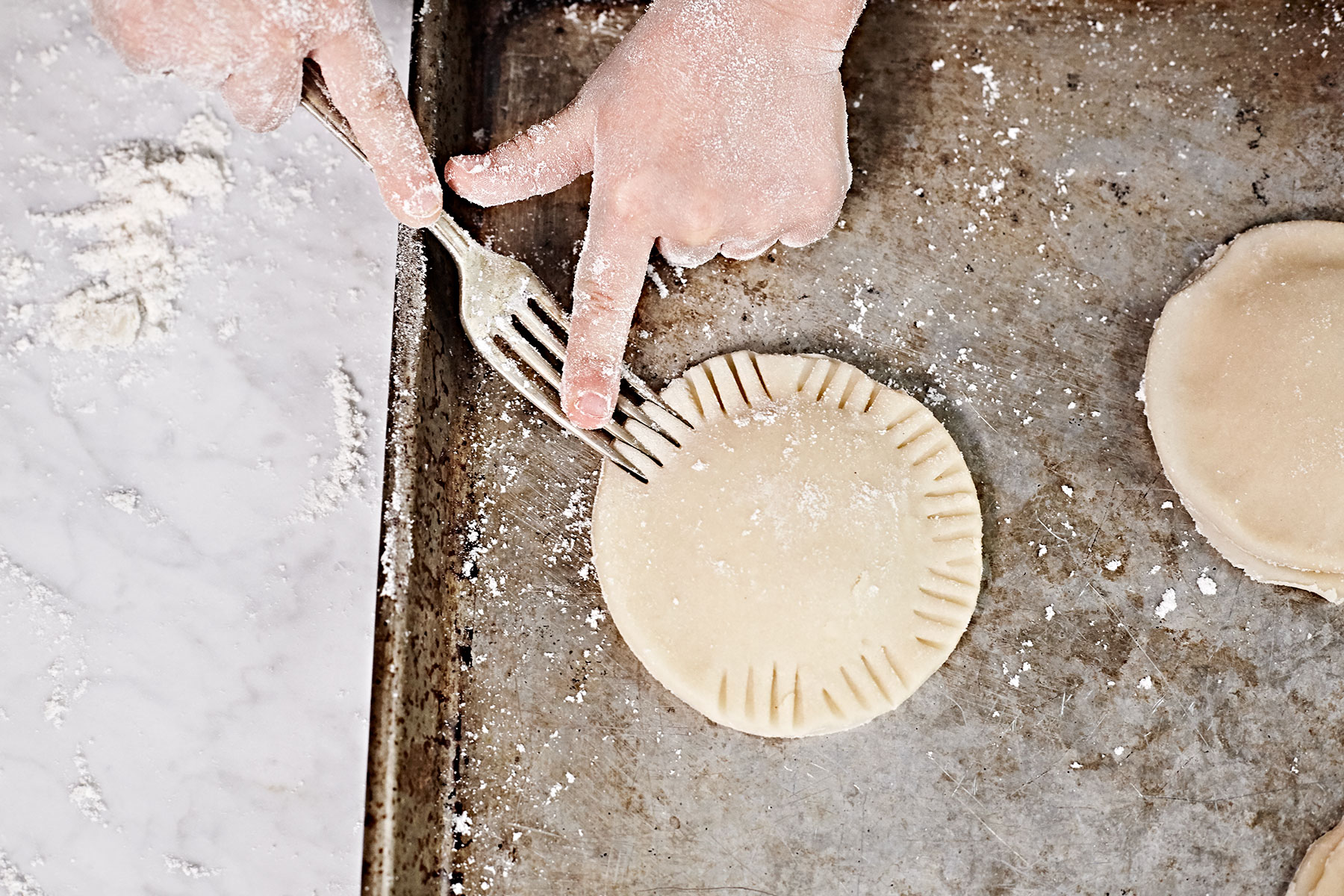 Gluten-Free Strawberry Pop Tarts with Icing!
We use
gluten-free pie crust mix
to make these gluten-free strawberry pop tarts with icing extra fast and easy! Don't miss out on the deliciousness of pop tarts just because you can't have gluten;)
Author:
Skylar Edberg for The Eclectic Kitchen
Recipe type:
Breakfast, Sweets, Dessert
Cuisine:
Gluten-Free, Vegetarian
Ingredients
Crust:
Filling:
1 jar strawberry preserves
2 tablespoons water for sealing pastry
Icing:
1 cup powdered sugar
1-2 tablespoons whole or 2% milk (Almond milk would be fine)
Rainbow Sprinkles
Crushed dehydrated strawberries (optional but awesome)
Instructions
Pre-heat oven to 400 degrees and line a rimmed baking sheet with parchment paper.
Crust:
In food processor add your gluten-free pie mix, and butter and pulse until mixture resembles coarse sand. Add the egg yolk and water and pulse until crumbly dough forms. Dump the dough onto a clean surface dusted with gluten free flour or cornstarch and knead until dough comes together. Place the dough onto a piece of plastic wrap, form into a disc and refrigerate for 20-30 minutes.
Once chilled, roll the dough into a ¼ inch thick rectangle on a floured work surface.
Cut the dough into 12 equal rectangles using a cookie cutter or stencil. You can also use the ring seal of a mason jar instead to make 12 equal circles.
Place 6 rectangles evenly across the prepared baking sheet and add about 2 tablespoons of strawberry jam to the center of each pop-tart. Spread the jam evenly along the center of the rectangle making sure to leave about ¼ inch border around the sides. Using your finger, lightly coat the edges of each rectangle with a thin layer of water.
Place the remaining 6 rectangles on top of each pop-tart and gently press the with a fork to seal.
Make about 9 vent holes on each pop tart and bake for about 15 minutes or until golden.
Allow the pop tarts to cool completely before icing.
Icing
In a small bowl, stir together powdered sugar and milk, 1 tablespoon at a time until desired thickness is achieved.
Spread icing onto cooled pop-tarts and decorate with sprinkles and crush strawberries before the icing sets.
Store finished pop-tarts in an airtight container for 3-4 days at room temperature.
ENJOY!!!