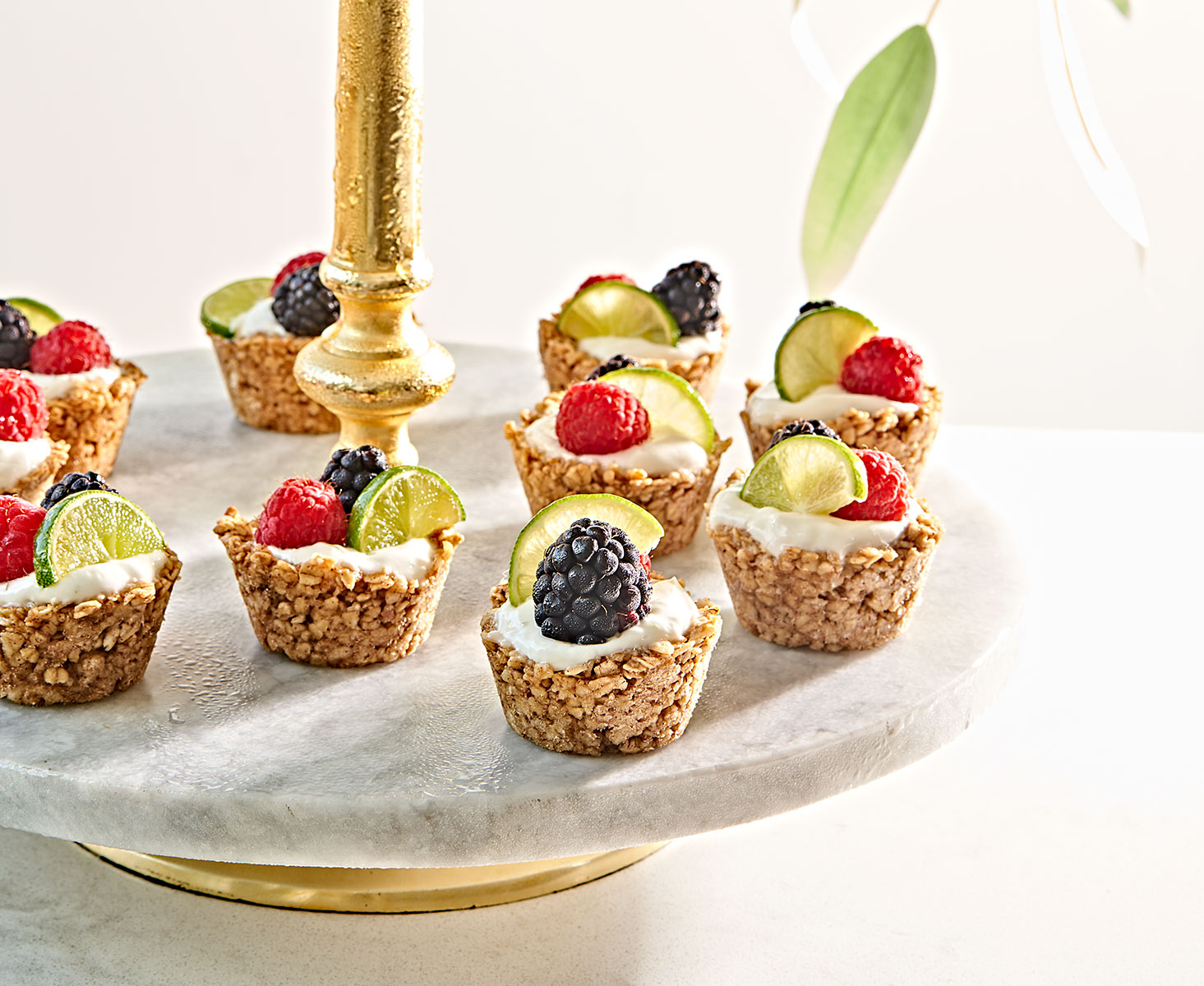 Boy did it get HOT fast! It seemed like we were having an eternal winter, when all of a sudden it's over 100 degrees. Am I alone in saying my body wasn't prepared for that big of a swing?! Daaaayum!
Anyway, today The Food Artist and I have a quick, cool, and satisfying breakfast for you guys. These bite-sized granola yogurt cups are refreshing, creamy, and filling with juicy berries on top. The tang of lime in the yogurt is total perfection! Make them in a big batch and have an easy, healthy, totally yummy breakfast for the whole family all week. My kid goes bonkers for these!
Skylar like them frozen, but personally I prefer them just chilled in the fruit as does my kiddo. Make these beauties and let us know what you think in the comments!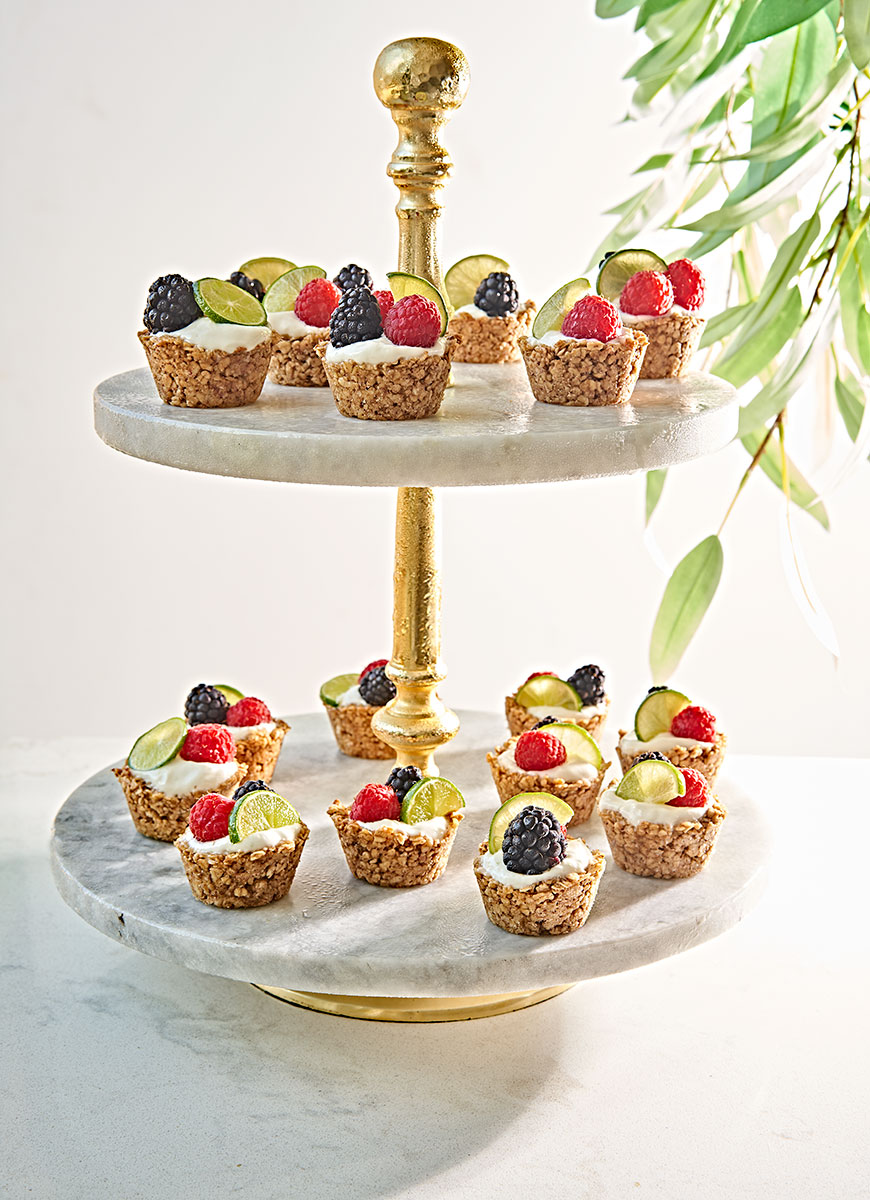 Chilled Yogurt Granola Cups with Berries
Quick and delicious granola yogurt cups make the perfect summer breakfast! Healthy, delicious, and chilled, they can't be beat!
Author:
Skylar Edberg for The Eclectic Kitchen
Recipe type:
Dessert, Breakfast, Snack
Cuisine:
Gluten-free, Vegetarian
Ingredients
1 ripe banana, mashed
2 cups quick cook oats
3 tablespoons almond, peanut or sunflower butter
¼ cup honey or agave
1 teaspoon vanilla extract
1 teaspoon ground cinnamon
¼ teaspoon kosher salt
1½ cups yogurt
zest of one lime
fresh berries of your choosing (we love raspberries and blackberries)
Instructions
Grease a mini muffin tin with non stick cooking spray.
In a large bowl combine the banana, oats, almond butter, honey, vanilla, cinnamon and salt. Press the mixture into the prepared pan and refrigerate for one hour until firm.
Preheat oven to 350 and bake the cups for 10-12 minutes until firm. Allow to cool and store at room temperature for up to 1 week. You can also freeze the cups for up to one month.
In a bowl, whisk lime zest into yogurt.
Fill the granola cups with lime yogurt and fruit or make a special treat and fill the cup with ice cream!
ENJOY!!!