Sweet and Tart Strawberry Pie with Gluten-Free Crust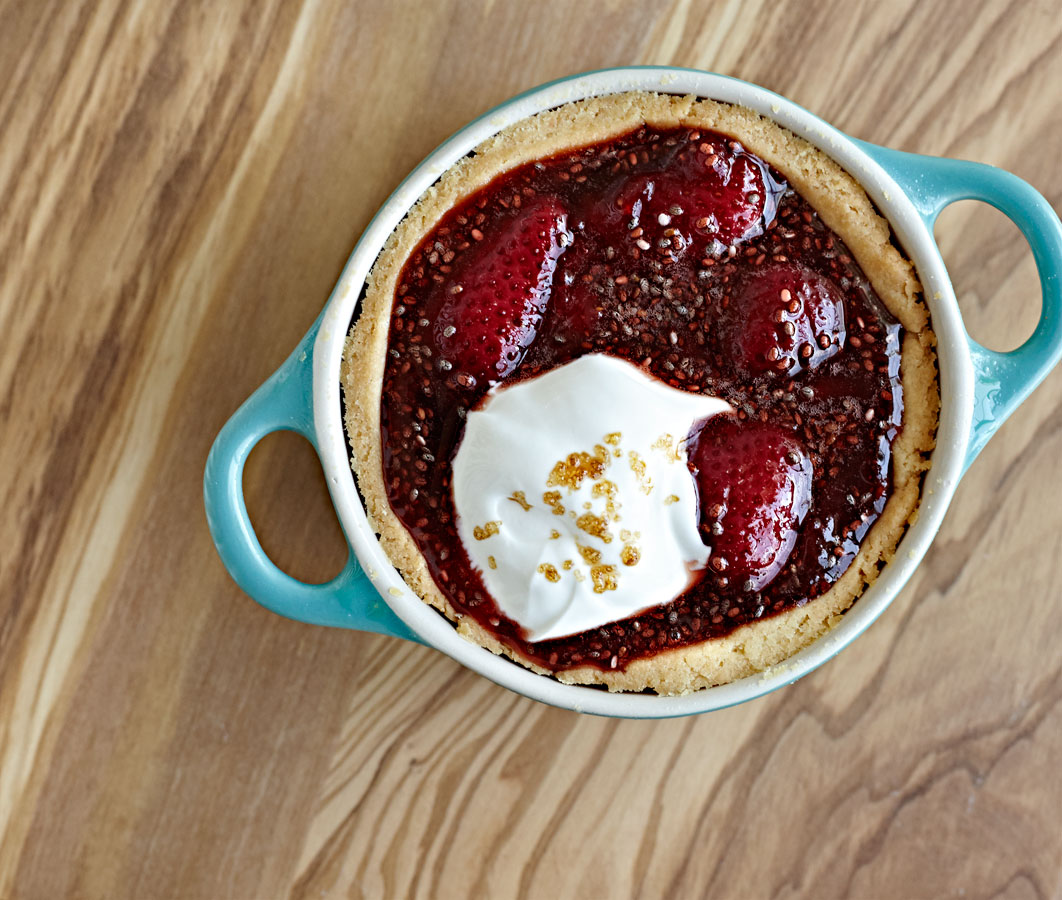 Cuisine:
Gluten-Free, Vegetarian
2 cups whole frozen strawberries, divided
½ cup brown sugar
1 ounce/ 2 Tablespoons fresh lemon juice
2+ Tablespoons chia seeds
Sour cream, to top
Combine 1 cup of the frozen strawberries with lemon juice and sugar in a pot over low heat until the strawberries thaw.
Smash the strawberries with the back of a wooden spoon to add thickness and texture to the mixture then add remaining 1 cup strawberries.
Once the last strawberries thaw, turn up the heat to medium and lightly simmer until liquid reduces and thickens a bit.
Add chia seeds. Let cool then refrigerate. If your filling is more liquid than preferred, you can always add more chia seeds to soak up the juices. The water content of frozen strawberries can vary so adjust the chia accordingly.
Spoon chilled filling into ramekins of baked pie crusts. This recipe made 4 mini pies for me.
Top with a dollop sour cream (and a sprinkle of brown sugar if desired).