Sri Lankan Beet Curry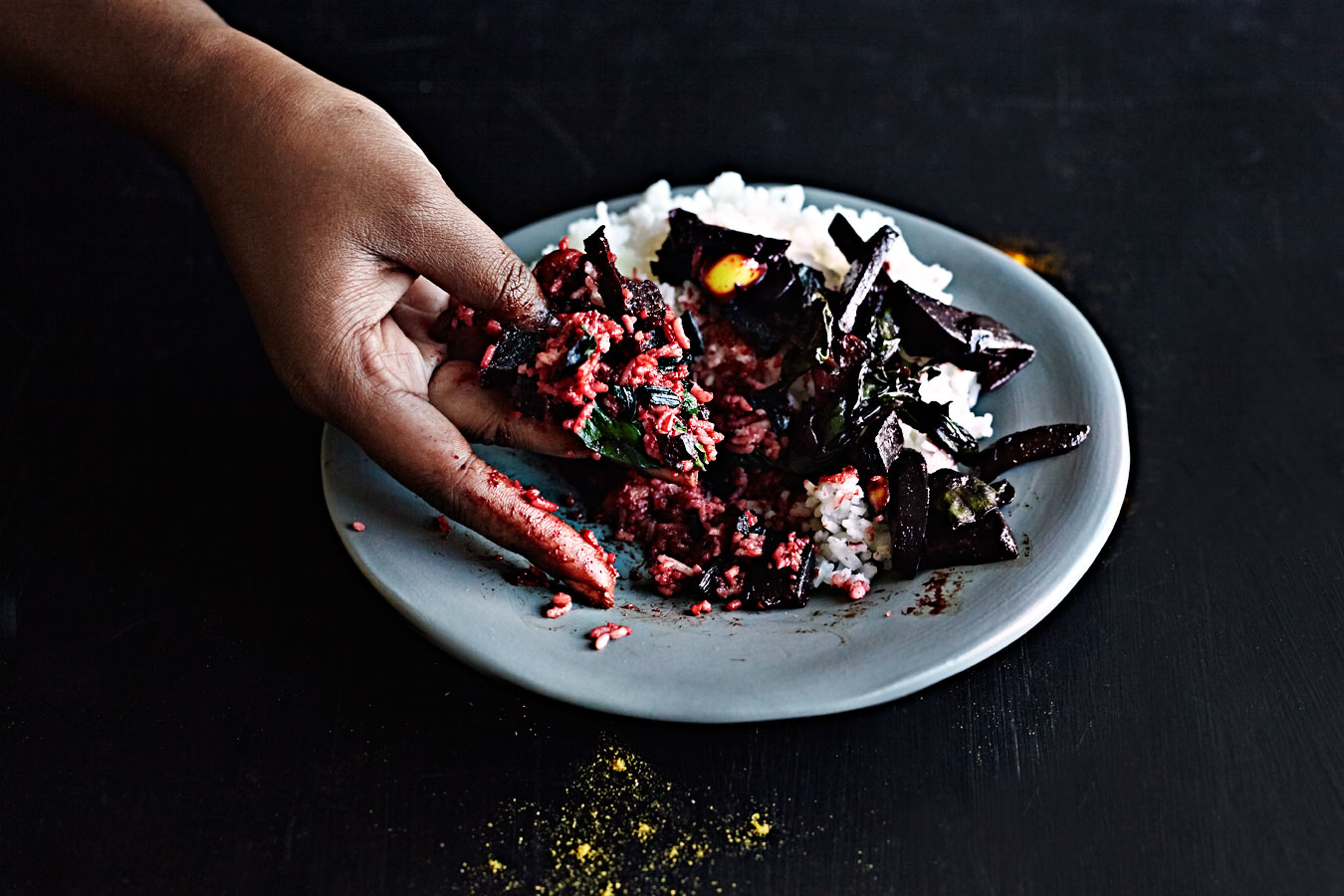 Recipe type:
Entrée, Side
Cuisine:
Vegan, Sri Lankan
2-3 red beets with tops, peeled and sliced beets into slim chunks - chop leaves
½ onion, sliced thin
3 cloves garlic, chopped
2 teaspoons coconut milk powder
½+ teaspoon turmeric
½+ teaspoon un-roasted curry powder
salt
pepper
3-4 fresh curry leaves
coconut oil to sauté
Heat coconut oil on medium heat in a skillet.
Add the onions and garlic and sauté until lightly browned.
Add beets and stir.
Stir in coconut milk powder, turmeric and curry powder.
Add curry leaves then salt and pepper to taste. Stir thoroughly.
Lower heat, cover and cook for 10-15 minutes. Taste and adjust seasoning ti your preference.
Once the beets become a bit soft, add the beet leaves and cook them down a bit.
Turn off the heat and let sit for 5 minutes or so before giving them a final stir and serving! ENJOY!!!