Fizzy Bees Knees Cocktail with Thyme Honey Syrup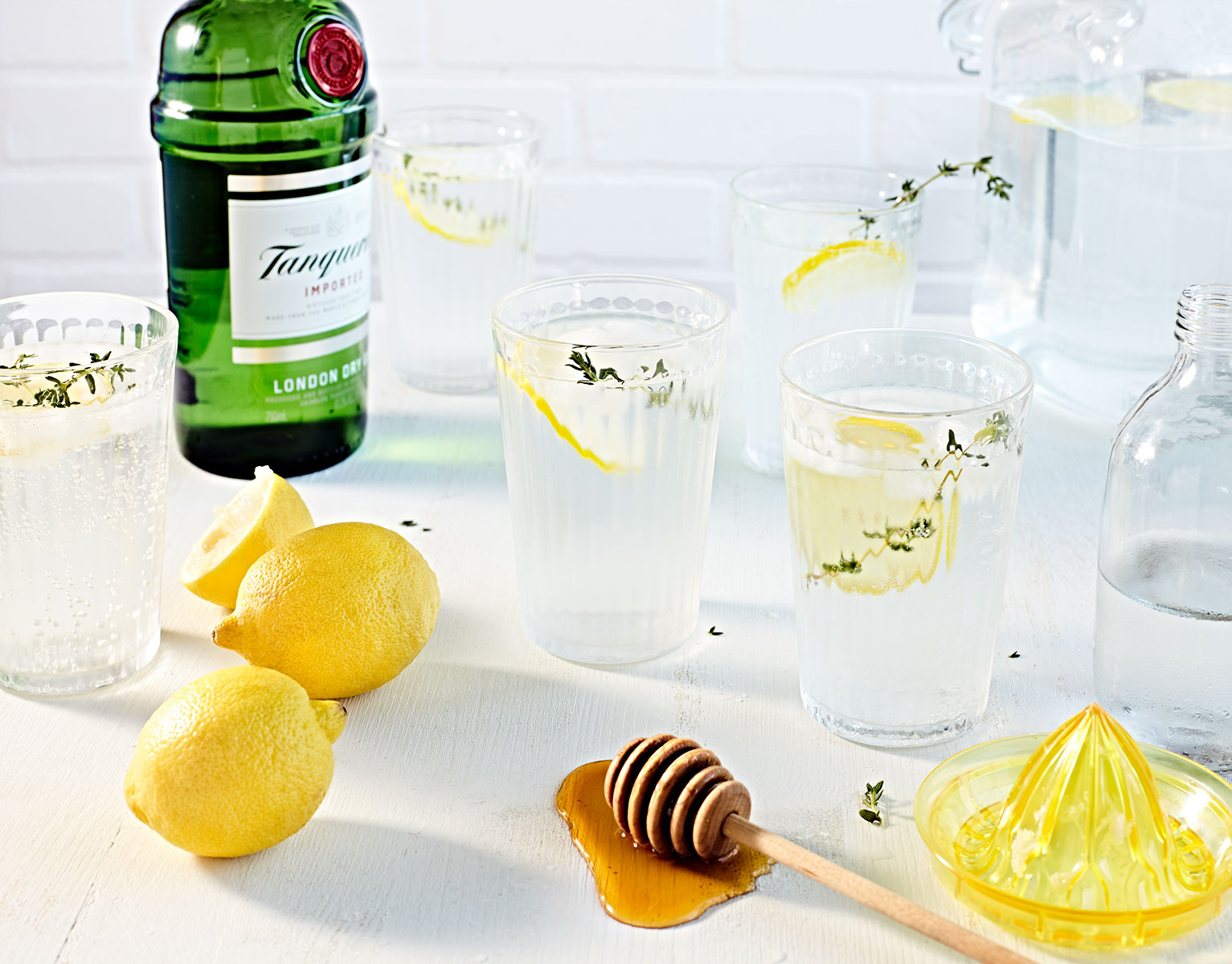 Cuisine:
Gluten-Free, Vegetarian
1 cup honey
1 cup water
1 bunch thyme
¾ ounce freshly squeezed lemon juice
¾ ounce honey-thyme simple syrup
1½ oz gin (Tanqueray gin suggested)
soda water
ice
Heat honey and water until simmering. Remove from heat stir in thyme sprigs. Let steep and cool overnight.
Strain thyme from honey syrup and store in airtight glass container in the refrigerator.
Add all cocktail ingredients EXCEPT soda water into a shaker.
Cap shaker and shake, shake, shake!
Fill glass with ice.
Pour mixture over ice and top with a splash of soda water.
Garnish with a lemon slice and thyme sprig.
ENJOY!!