Marinated Shrimp Sopes with Grilled Nopales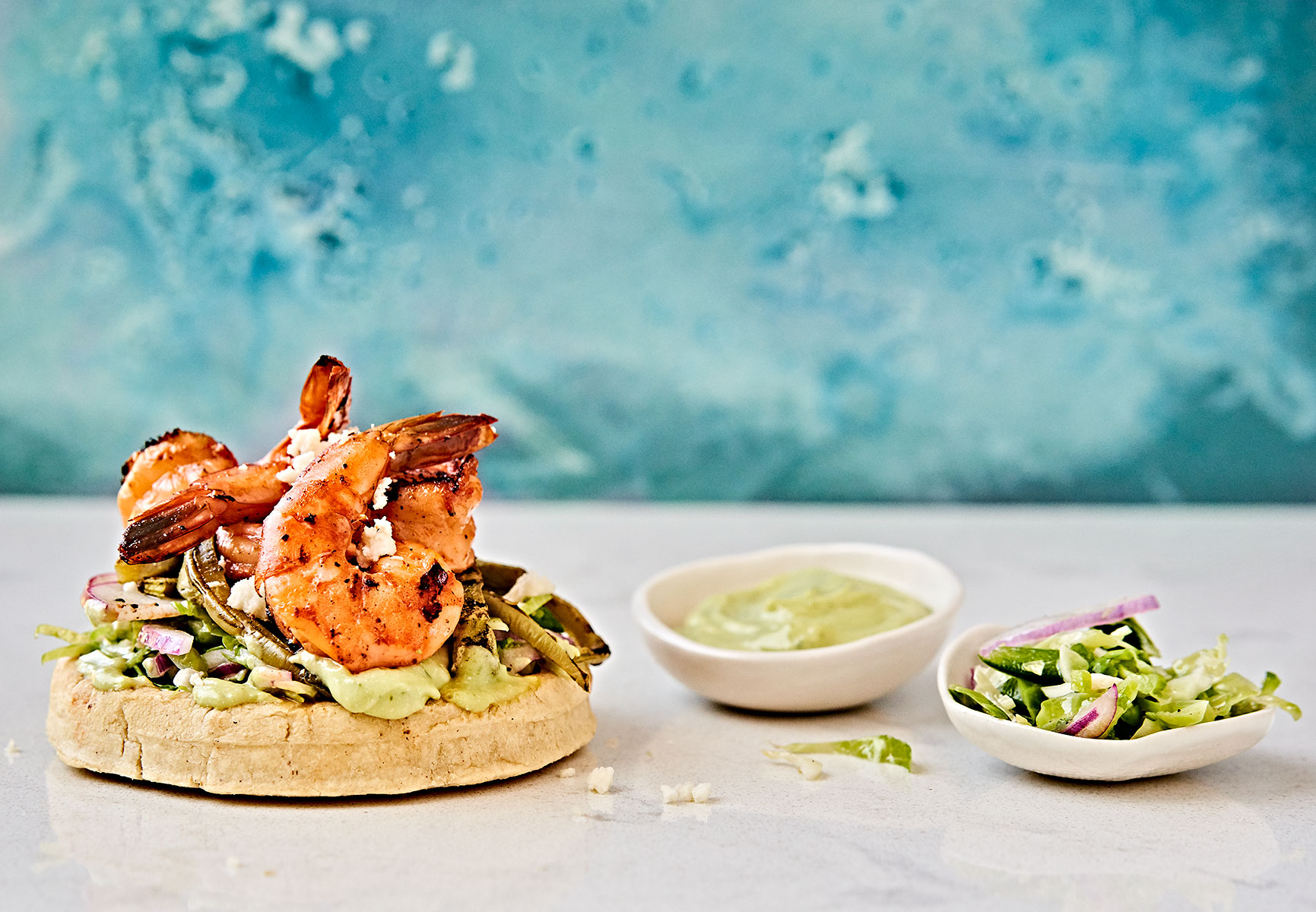 Author:
Skylar Edberg with The Eclectic Kitchen
Recipe type:
Dinner, Lunch, Appetizer
Cuisine:
Mexican, Gluten-Free
6 Store-bought sopes
2 tablespoons olive oil
1 lb. large clean shrimp
3 tablespoon Greek yogurt
1 tablespoon garlic paste
1 teaspoon ground cumin
1 tablespoon lemon juice
1 teaspoon red chilli powder or paprika
2 teaspoons kosher salt
2 nopales or cactus paddles, peeled and scored
Guacamole or avocado crema
Shredded lettuce
Thinly sliced red onion
Thinly sliced jalapenos
Cotija cheese
Preheat oven to 350 degrees.
Combine yogurt, garlic, cumin, lemon juice, chili powder and salt in a large bowl. Toss the shrimp into the bowl making sure to coat it completely. Set aside for at least 30 minutes.
Meanwhile, brush the sopes with olive oil and bake on a rimmed baking sheet for about 20 minutes until golden and warmed through.
Grill the shrimp and the nopales over high heat on an indoor grill pan or cast iron skillet for about 4-5 min on each side.
Remove the nopales from the grill and slice thinly. Set aside.
To assemble, fill the sopes with guacamole, top with nopales, lettuce, red onion, and lettuce. Carefully place a few shrimp on top of the vegetables and sprinkle with cotija cheese.