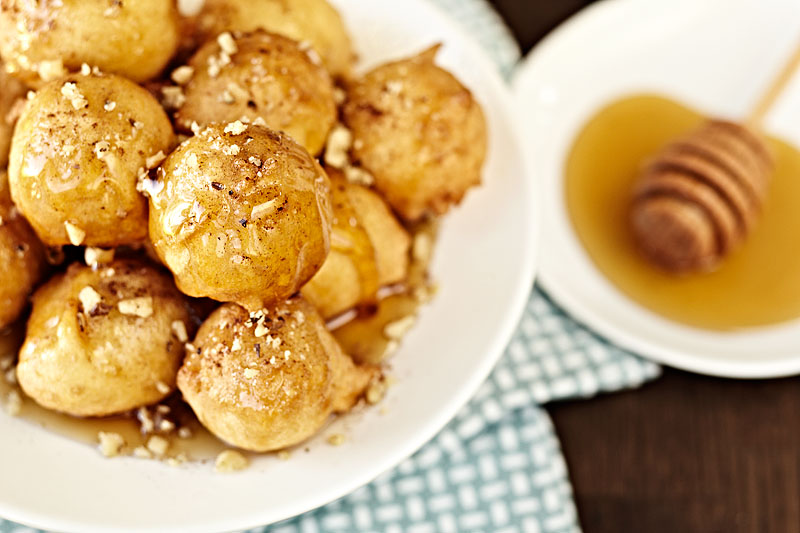 I recently teamed up with my pal Secia from Petite Insanities for an extra special sweet treat. It's always fun to explore the ethnic backgrounds of friends but even more fun to explore the foods of different cultures. I first had Loukoumades a couple years ago when Secia took me to my first greek festival and WOW, they are so crispy and airy you can't have just one. This is Secia's family recipe and we had too much fun making (and eating) these cute little dollops of deliciousness. I hesitate to call them a donut because the term just doesn't do them justice. Try them out for yourself and you too will find them in a class of their own.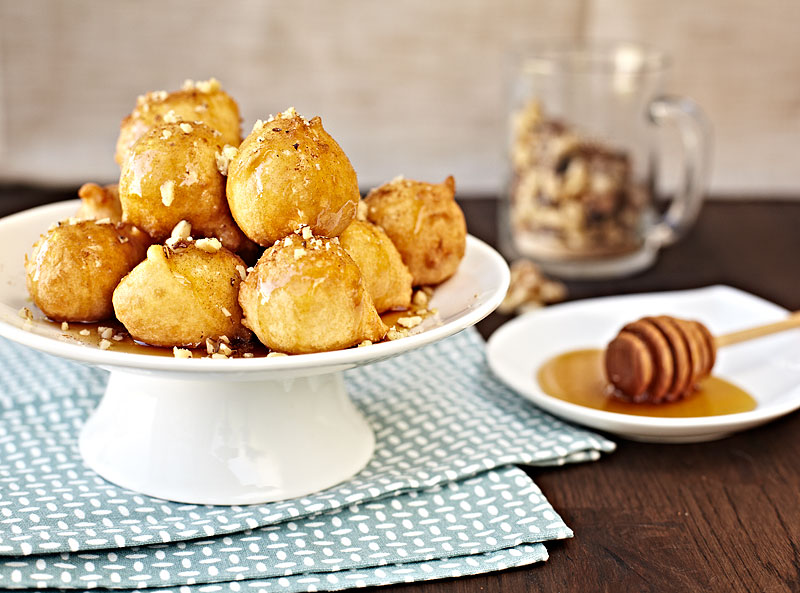 Loukoumades Greek Donuts with Honey Cinnamon and Walnuts
Crisp on the outside, airy and soft on the inside, these loukoumades greek donuts are a dream!
Cuisine:
Vegetarian, Greek
Ingredients
2 packages active dry yest
½ c. warm water
¾ c. scalded milk
¼ c. white sugar
1 teaspoon salt
⅓ c. softened butter
2 eggs
3-1/2 c. all purpose flour
1-1/2 c. honey
½ c. water
frying oil
Instructions
Add yeast to warm water (not hot) and let stand.
Pour scalded milk in bowl, add sugar and salt; blend together and cool to lukewarm.
Stir yeast mixture well and add to milk and sugar.
Mix in butter, eggs and flour and beat vigorously until batter in smooth.
Cover and let rise for 30 minutes or until dough doubles in size.
Stir down well and let rise for another 30 minutes.
Stir down again and heat frying oil to 350 degrees in a tall walled pan (reduces splatter mess) 2" deep.
Drop batter in small dollops into hot oil, turning until golden brown.
Drain on paper towel and drizzle with cool honey, cinnamon and walnuts
** Serve immediately.
ENJOY!
food photographer, food photography, los angeles, crystal cartier