Sometimes it's nice to keep things simple and savory! I love making sauces that you can just throw onto some grilled meat in a jiffy and have a special meal. This becomes especially convenient when the summer days reach the triple digits and you just can't even imagine turning a stove on. Torture. Pure, sticky, heat torture. This chimichurri is fresh and bright in flavor with an undercurrent of earthy garlic. I usually make it with fresh raw garlic but you can also use roasted garlic for a richer flavor or if you're not a fan of the sheer power that is raw garlic! For the sake of speed and laziness, I throw everything in the blender and blitz it up. I'm soooo not patient enough to chop everything up super tiny!
So grill up some steak (or chicken!), top with some sauteed mushrooms, chimichurri and whip up a simple salad for an easy, quick, and oven-free dinner on a busy day!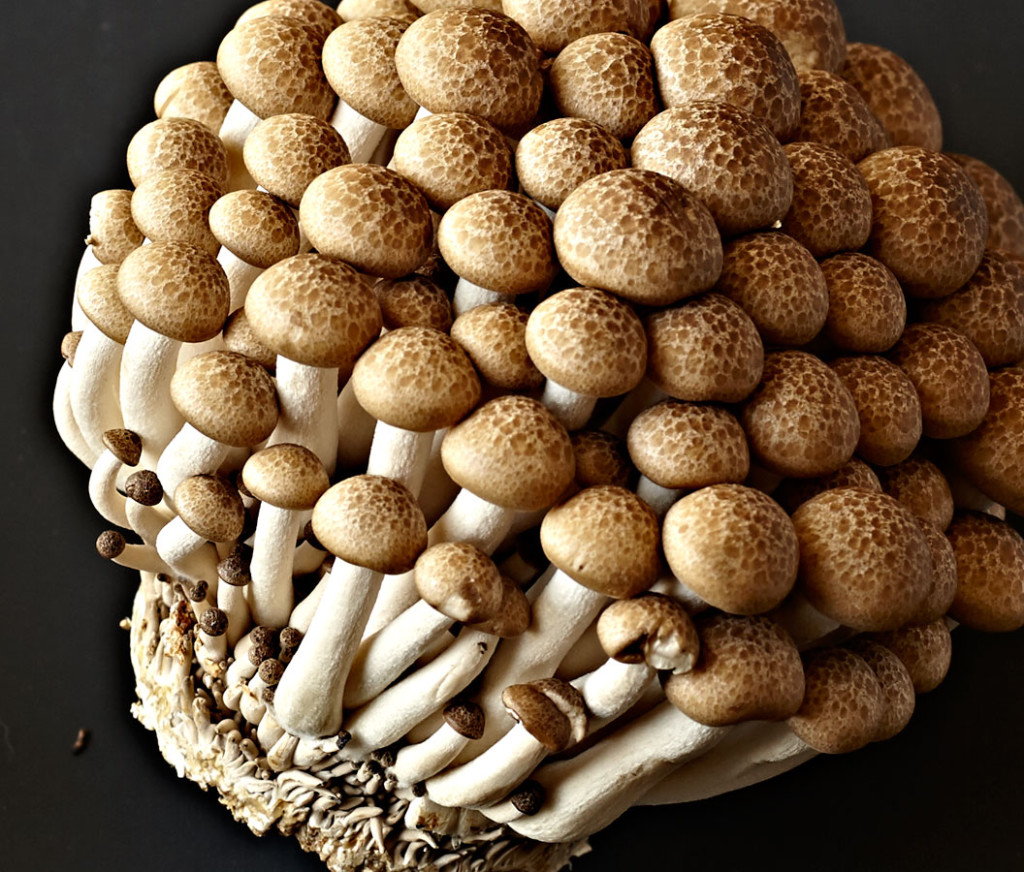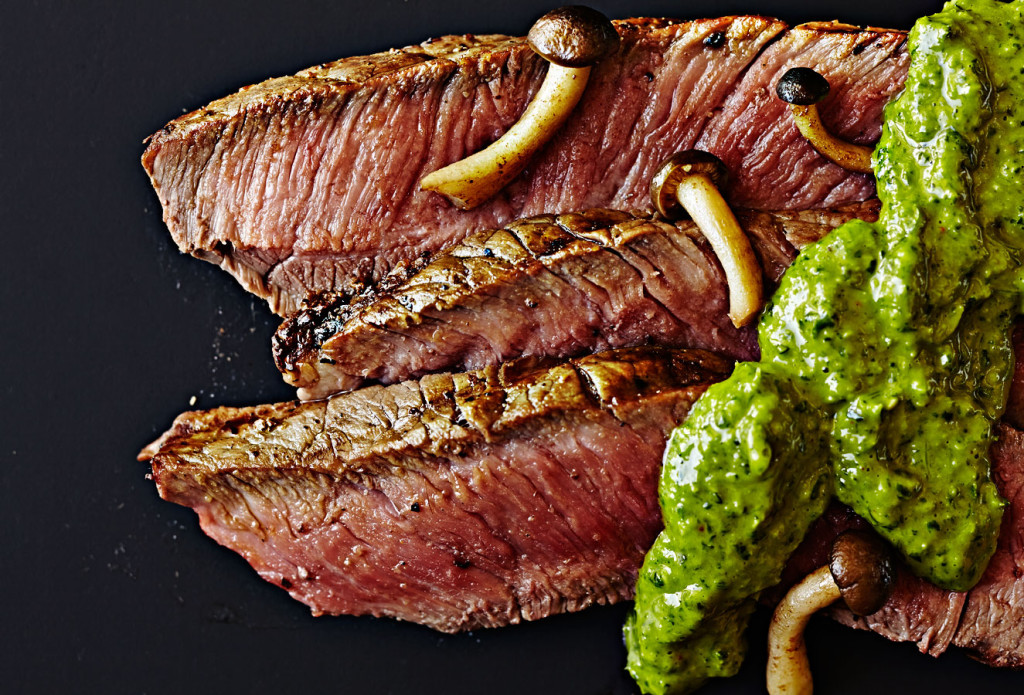 Grilled Flank Steak with Chimichurri Sauce
This flank steak with mushrooms and chimichurri sauce is a great and flavorful way to get a weeknight meal on the table quickly;)
Recipe type:
Dinner, Entree, Sauce
Ingredients
Flank steak
1 bunch/package mushrooms, chopped
olive oil to sauté
salt and pepper
Chimichurri
1+ cup firmly packed fresh parsley, chopped
½+ cup fresh cilantro, chopped
3 garlic cloves (raw or roasted)
½+ cup extra virgin olive oil (to reach desired consistency)
2 Tablespoons lemon juice
1 teaspoon sea salt
¼ teaspoon freshly ground black pepper
¼ teaspoon red pepper flakes
Instructions
Heat grill to a medium heat.
Heat skillet with olive oil and sauté mushrooms for a few minutes, stirring occasionally and sprinkling with sea salt..
Season steak with salt and pepper. Grill steak for 4-5 minutes each side for medium-rare (~1" thick cut).
Blitz all ingredients in a food processor or blender until combined. Add more olive oil if needed to reach desired consistency and blitz again.
Let steak sit for a few minutes, then slice against the grain and top with sauteed mushrooms and chimichurri to serve.
ENJOY!!!