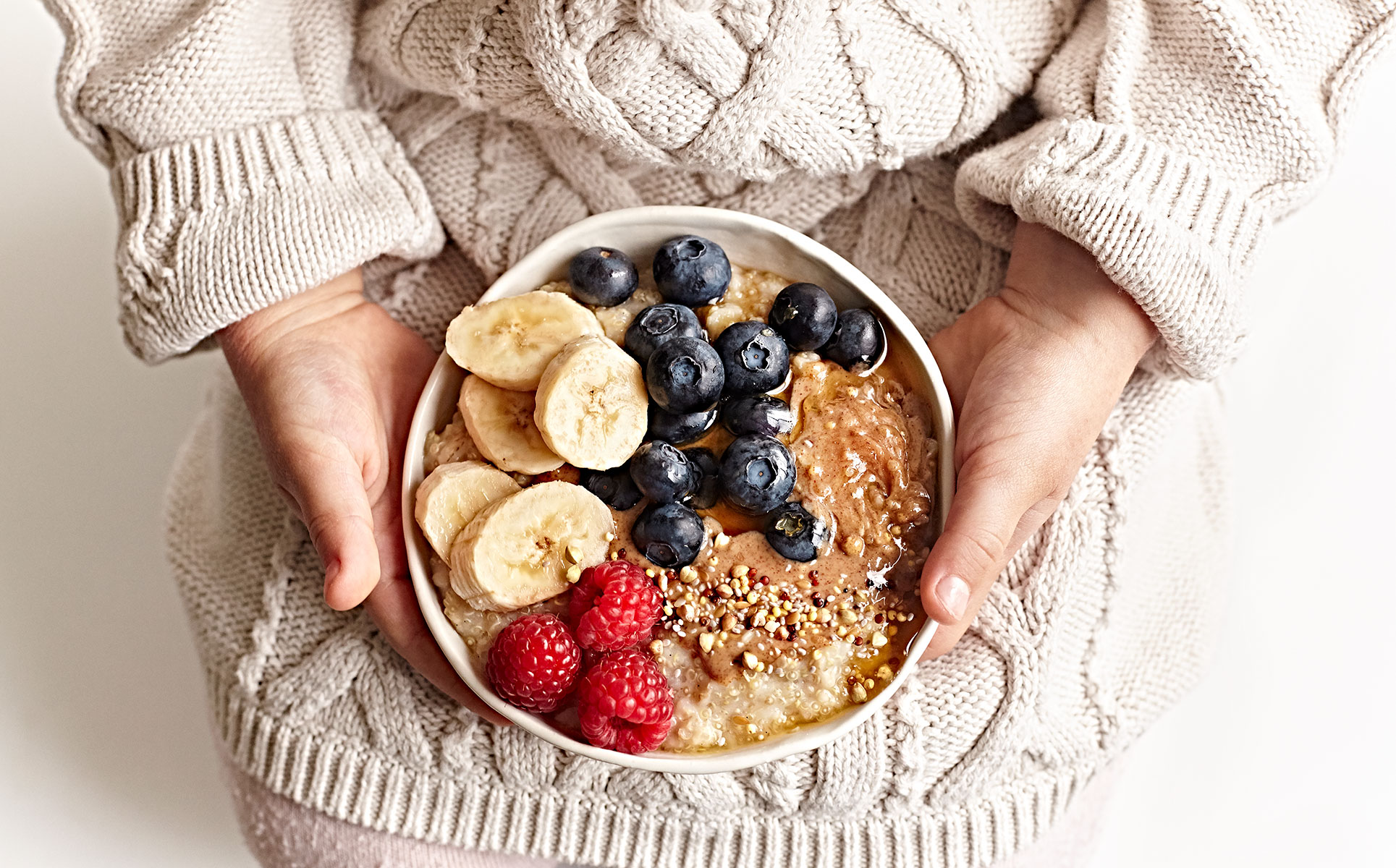 How cute are those little hands? I love those little hands and the little kiddo they belong to:) We also love this overnight quinoa porridge because it's 1. super easy 2. super yummy 3. super customizable so you don't get bored and 4. super full of delicious and insanely nutritious ingredients to get your morning going full-tilt. So basically you may have noticed it's just all kids of super!
We've made two versions here, the first is a rich berry and almond butter porridge bowl for a hearty start to your day. The second is a tropical porridge bowl to transport you to a warm island on a chilly Monday morning. Take this porridge wherever you want to go by customizing your own toppings!
Tuck up in a cozy bowl of porridge and let the day wait for a few glorious minutes;)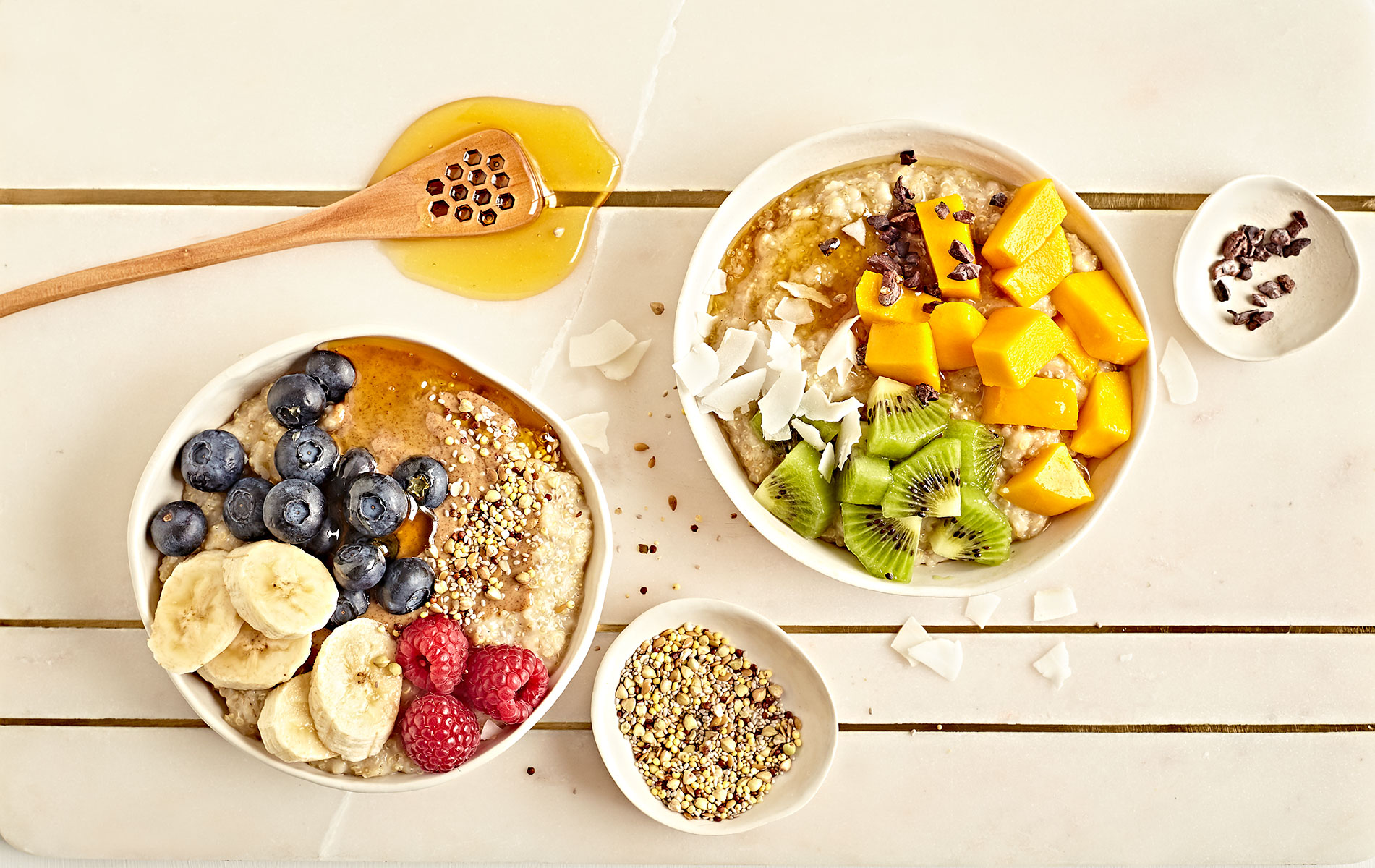 Overnight Quinoa Porridge with Dreamy Toppings
Start your morning off right! Tuck yourself into one of these overnight quinoa porridge bowls and get all the energy and flavor you need to slay your day;)
Author:
Skylar Edberg and the Eclectic Kitchen
Cuisine:
Vegan, Gluten-Free, Vegetarian
Ingredients
½ cup quick oats
¼ cup uncooked quinoa, rinsed well
2 cups unsweetened almond milk
1 teaspoon vanilla bean paste or extract
2 tablespoons maple syrup or agave nectar
⅛ teaspoon kosher salt
Cozy Berry Toppings
Berries
Almond butter
Bananas
Super seeds and ancient grains
Raw honey
Tropical Toppings
Cubed mango
Kiwi
Unsweetened Coconut flakes
Cacao nibs
Raw honey
Instructions
In a small saucepan over medium heat, combine quick oats, quinoa, almond milk, vanilla, maple syrup and salt. Bring mixture to a boil, reduce heat and simmer for about 3 minutes, stirring occasionally.
Remove from heat and place the lid on the pot. Allow porridge to cool completely and store in the fridge overnight. Enjoy cold with warm almond milk and toppings or warm in the pot on the stove over low heat until warmed through.
ENJOY!!!