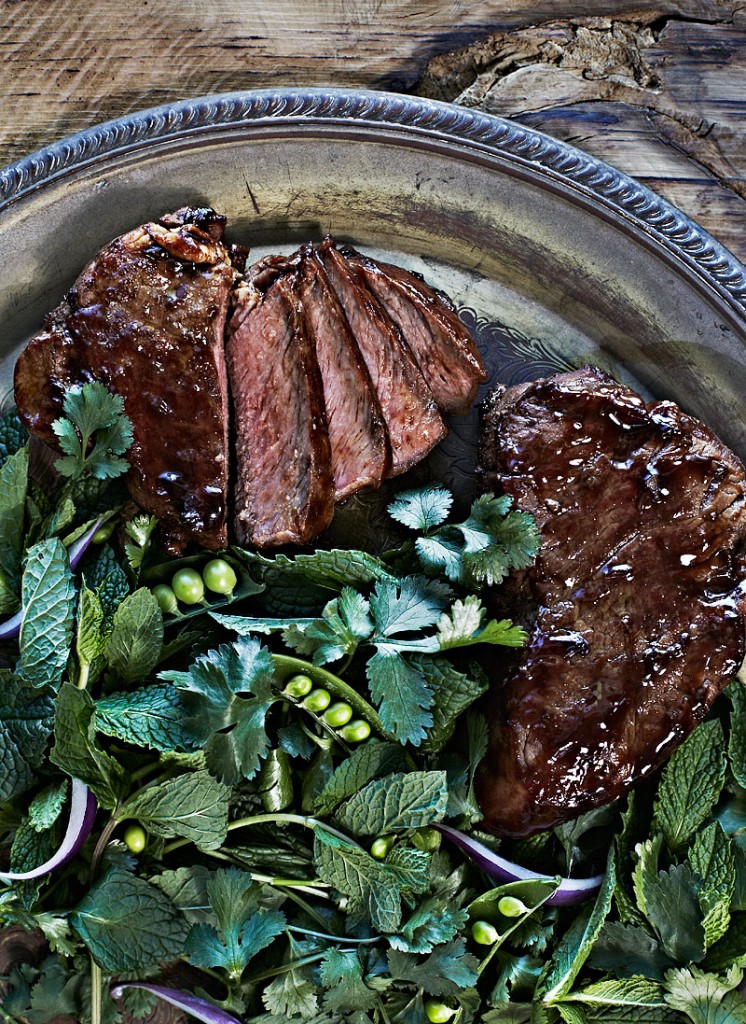 I am an absolute meat eater. I eat veggies by the handful, but I could not imagine my life without meat. For health's sake I like to get leaner cuts of steak and dress them up a bit which is exactly what we're doing with this glaze. It is a beautiful way to serve a tender lean cut of delicious meat. A salad of full flavored punchy greens serves as a nice contrast to the savory richness of the meat both in terms of flavor and aesthetic. I'm a little bit in love with the second shot because it has the feel of a painting. What do you think?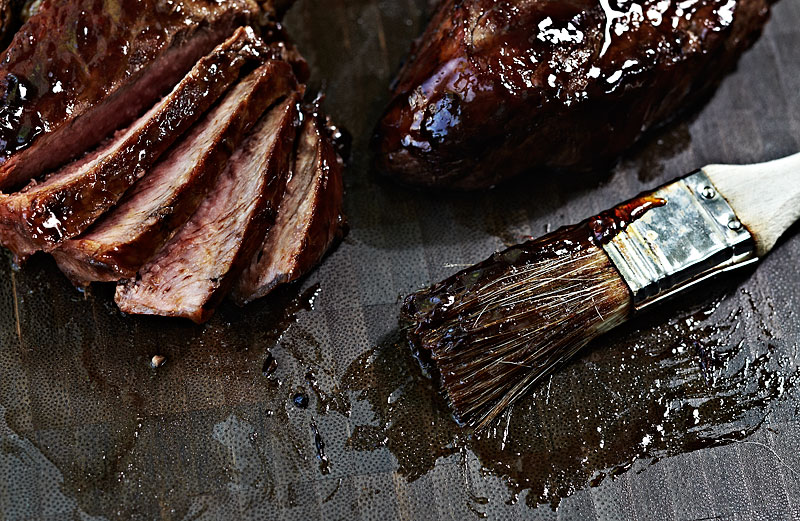 Cabernet Glazed Steaks with Spicy salad
This recipe is a delightful contrast between the richly glazed tender steak and fresh crunchy salad greens!
Recipe type:
Entrée, Appetizer
Ingredients
GLAZE
4 sirloin steaks (or cuts of your choosing)
¾ cup cabernet sauvignon
1 shallot finely minced
3 sprigs fresh thyme (not pictured)
salt and pepper
Olive oil for searing steaks
SALAD
***Any and all of your favorite zesty ingredients such as:
mint/shiso leaves
cilantro
red onion
wild arugula
mustard greens
sugar snaps peas for a sweet contrast - the list goes on...
Instructions
Salt and pepper both sides of filets then sear both sides at medium-high heat in pre-heated pan of olive oil for about 3 minutes each side to lock in juices
Reduce heat to medium and cook both sides to desired doneness. Remove from pan and set aside.
Increase heat to medium high and deglaze pan with cabernet. Add thyme leaves, shallots and salt and pepper. Simmer for a couple minutes until shallots are translucent.
Brush a bit of the glaze over each filet and serve with the zesty salad.
ENJOY!
food photographer, food photography, los angeles, crystal cartier