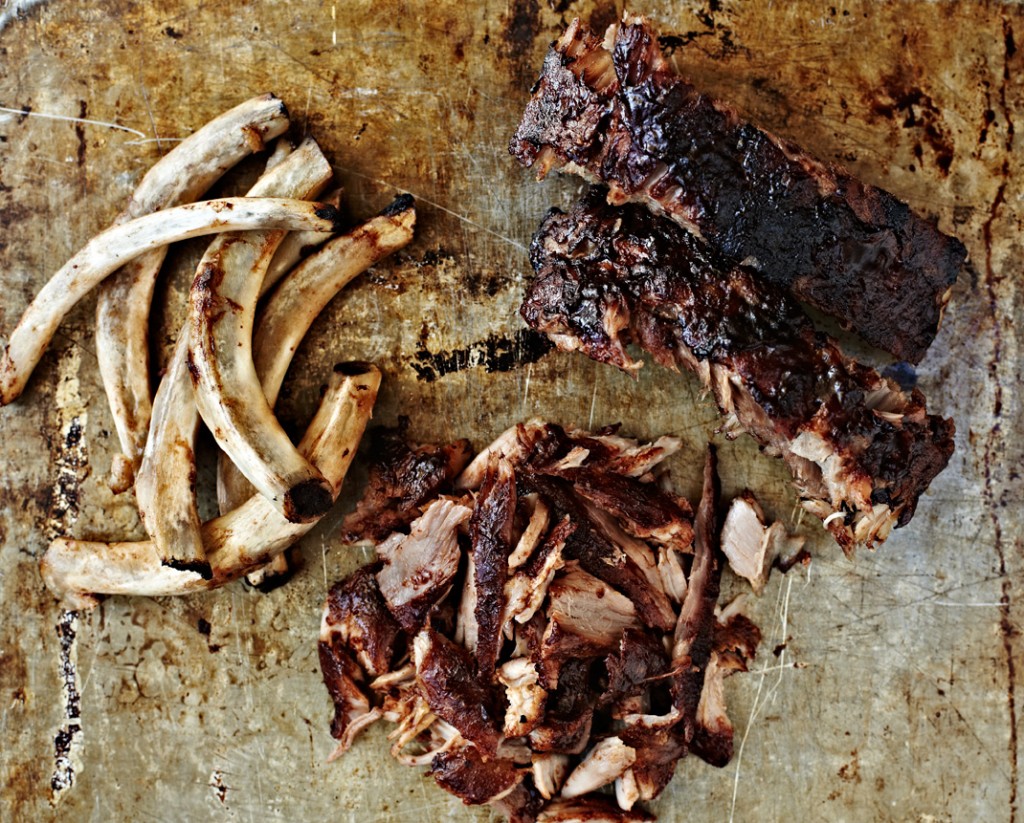 So I know the thought of having leftover ribs is a bit of a joke, but once in a while we throw a big party and over do it a bit in the ribs department. Sometimes even stretchy pants aren't enough to make it happen! When that situation arises, I turn to soup! No big deal, I thought as I google searched baby back rib soup. Well, I found diddly on the vast world wide web on what to do with my rib leftovers so I went to the kitchen to see what kinds of random goodies I had for this experimental soup.
This is the delicious baby back ribs recipe that I used to make these ribs. We don't slather our ribs with bbq sauce until we grill them so this recipe would be great for leftover ribs that have been dry rubbed and baked but not brushed with sauce. Also, this soup is insanely good with leftover cut kernels from the grilled dirty corn recipe. Then it's truly a barbecue soup! The quantity of the ingredients is up to you. I liked loads of squash and corn but alter the proportions based on your tastes and amount of meat.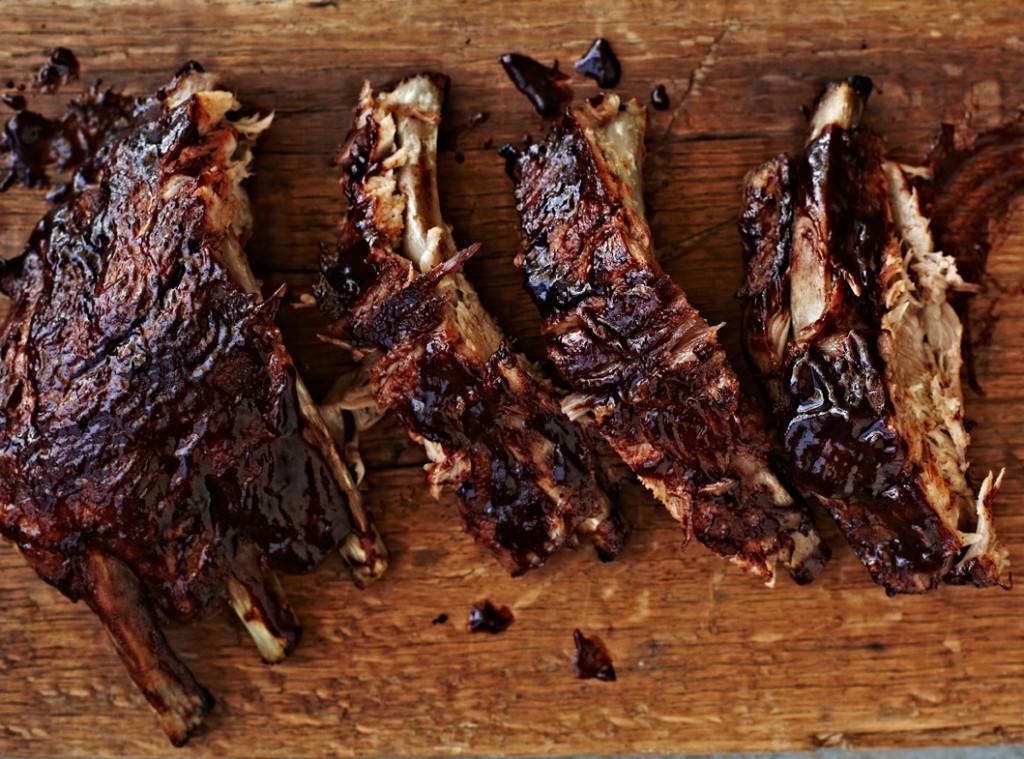 Baby Back Rib Soup
This baby back rib soup recipe will knock your socks off! It's an incredibly flavorful use of leftover ribs and so silly easy to make!
Recipe type:
Entrée, Side, Appetizer
Ingredients
a few racks baby back ribs - meat pulled off the bone and shredded with fingers
½- whole butternut squash or 2-3 sweet potatoes - made into ribbons with a peeler
grilled "dirty" corn kernels, cut from cob
1 large onion chopped
1 quart chicken stock or enough to cover all the ingredients
paprika - generous but to taste (I never know how much I use because I just keep adding more!)
cumin - to taste
2-3 pinches cayenne pepper
1 TB+ smashed garlic
dried thyme
rosemary infused olive oil
Instructions
In a stock pot or dutch oven heat oil and add garlic, onion, and squash ribbons. Saute until they soften a bit then add thyme and bay leaf.
Add some cumin, paprika, and cayenne pepper to the pan, add rib meat and corn and stir in the chicken broth.
Bring to a boil then reduce heat and let simmer until squash is cooked (less than 20 minutes if ribbons).
Add more paprika and cumin to taste. Salt and pepper. Serve.
ENJOY!!
food photographer, food photography, los angeles, crystal cartier