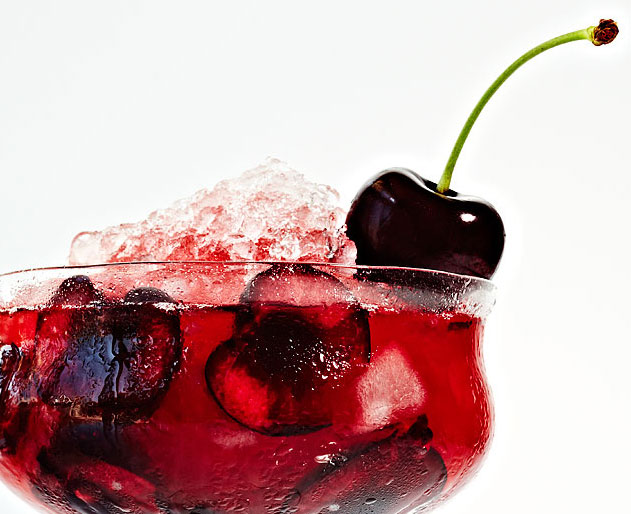 So I've been working on some new cocktails as a fun way to beat this crazy summer heat. Too many days over 100 degrees can make a girl a bit loopy! If we're going to be loopy, we may as well put a boozy spin on things. To kick off this little cocktail series I want to start with one of my favorite new creations. It's a smash to get you smashed! Ha!
It's super simple and uses all fresh ingredients. Get some cherries before their gone and give this baby a whirl!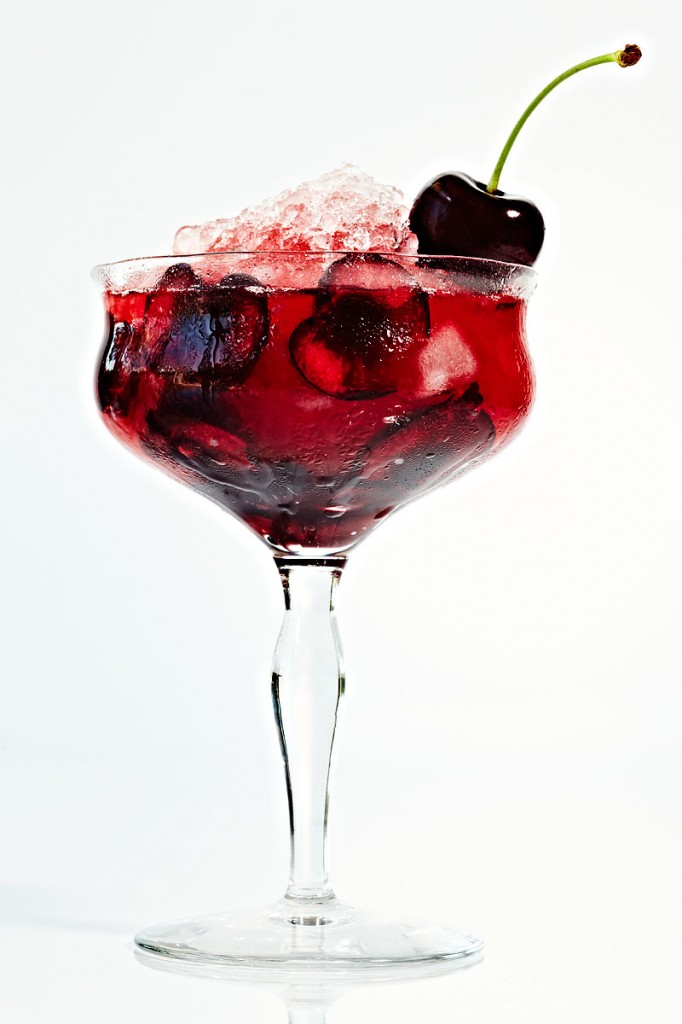 Sweet Cherry Smash Cocktail
This cherry smash cocktail is a flavorful fruit explosion! Enjoy responsibly and often;)
Cuisine:
Gluten-Free, Vegan
Ingredients
6 fresh sweet cherries, pitted and halved
1 wedge orange
1 wedge lemon
10 fresh mint leaves
1 teaspoon simple syrup
2 ounces bourbon
1 whole cherry for garnish
crushed ice
Instructions
Muddle cherry halves, orange, lemon, and mint in a cocktail shaker.
Add syrup, bourbon, and ice and shake hard. Strain in a glass of crushed ice. Top with more crushed ice and garnish with whole cherry.
***Crushing ice: simply throw a bunch of ice cubes in a food processor and process until fully crushed or powdered.
***Simple syrup: Heat equal parts honey or sugar and water in a pan to a boil and stir until completely dissolved. Let cool and refrigerate.
ENJOY!!!
food photographer, food photography, los angeles, crystal cartier