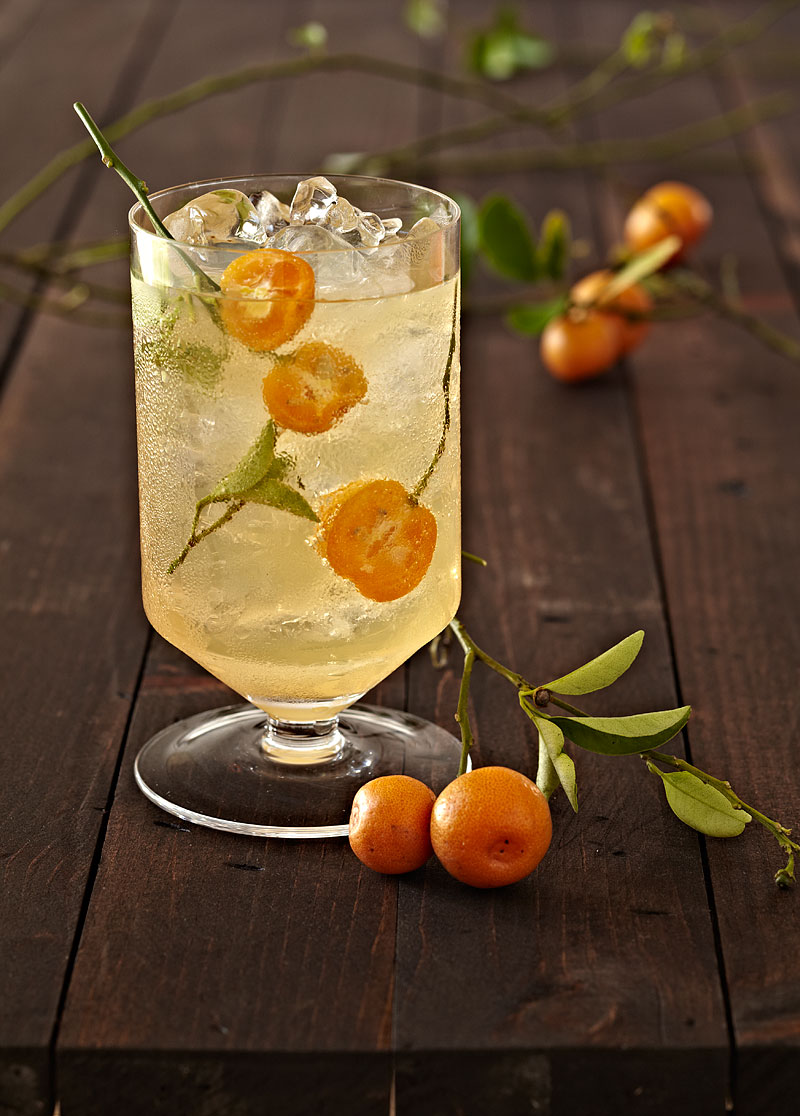 Hey everybody! I've been a bit busy over here with projects galore spanning every aspect of life, work, play, construction, animal rescue you name it we've got it going on over here. Busy is good. I like the feeling of days so full of everything under the sun that I simply die like a battery on the couch at the end of each day. That said, busy summer days can get sticky and sweaty so it's nice to have a cool, refreshing drink that's quick to make and gets the thirst quenching job done with a twist of deliciousness.
Me and my food stylist friend Sienna DeGovia were playing around in the studio the other day embarking on some gorgeous food photography projects when she whipped us this tasty beverage. She had found some mini tangerines still on branches and we just couldn't resist shooting these extra tiny cuties! As a  food photographer in a city like Los Angeles I am lucky to have many resources in terms of stylists and Sienna is one of my favorite people to work with. She's the bee's knees;)
In other news, I'm honored to have won a Photo District News contest in the category of Food! It's always pretty fun to read people saying flattering things about you and, truth be told, I'm a bit of a slacker when it comes to applying for contests so I was pretty pumped to get this acknowledgement. You may remember the winning photo of a deconstructed pasta dish from this post of Tortellini with Spring Peas and Parmesan. You'll find the lovely writeup below.
Also, a splash of vodka or rum would be fantastic in this drink;) Happy sipping!!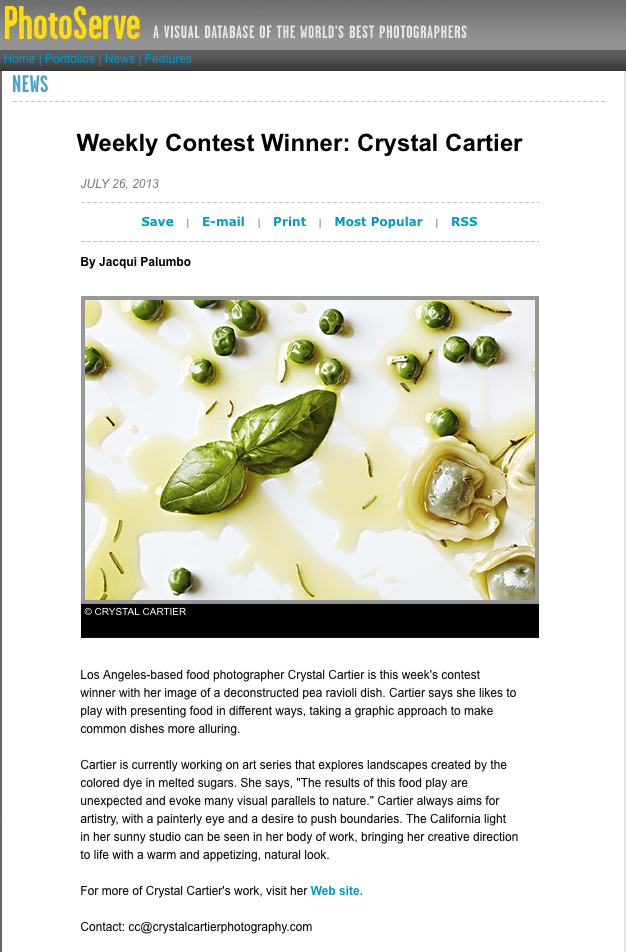 and now for refreshment….

Tangerine Refresher Sparkler + I Won a Photography Contest!
A refreshing, bubbly citrus sparkler for hot summer days!
Cuisine:
Gluten-Free, Vegan
Ingredients
3 full size tangerines, quartered
2 cups sparkling water
3 fresh rosemary sprigs
1 Tablespoon raw sugar
crushed ice
additional rosemary sprigs or tangerine slices to garnish, optional
Instructions
Add tangerines, rosemary and sugar to a large pitcher. Muddle together to release juices and flavors.
Add ice leaving room for the sparkling water. Add sparkling water and stir gently.
Divide among glasses and feel free to garnish with additional rosemary sprigs or slices of tangerine.
ENJOY!!!