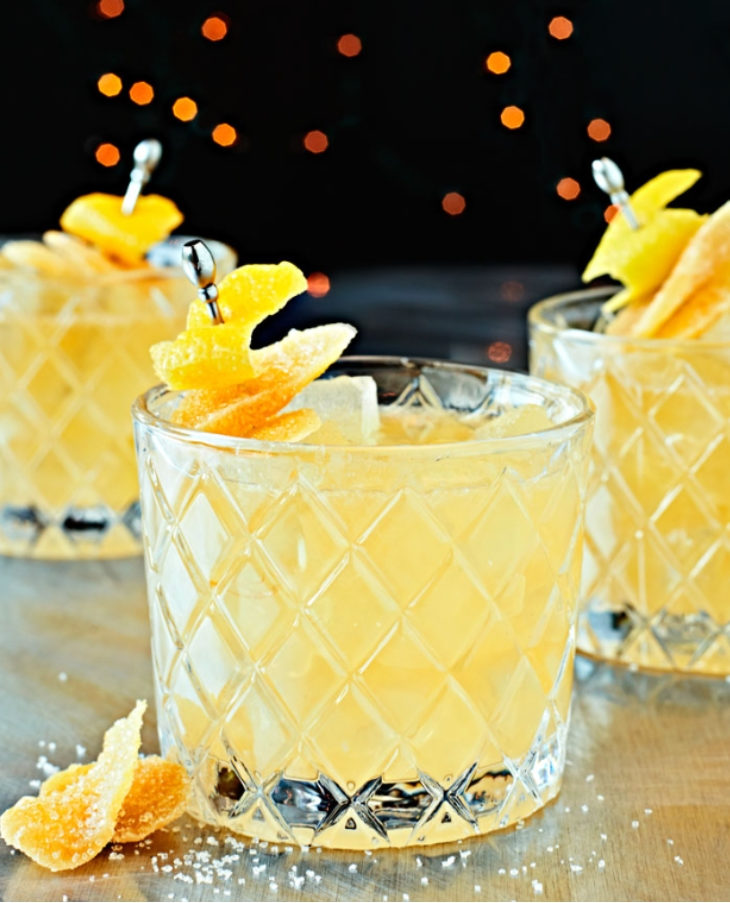 Fall is upon us so it's time for breezy summer cocktails to turn into warming autumnal libations. Pears scream fall to me and celebrate the changing of the seasons deliciously! I think this delicious concoction might be this year's official Thanksgiving drink in my house;)
Who doesn't love pears, or bourbon, or spicy sweet candied ginger?! No one, that's who! I can't resist a good whiskey/scotch/bourbon on the rocks, but when special occasions roll around it's nice to have a fancy cocktail recipe in your back pocket. Welcome to that recipe. Sweetened with pear juice and spiced with ginger, this cocktail is a crowd pleaser!
Cheers!!

Candied Ginger and Pear Bourbon Smash - Rough
The spicy heat of ginger plays off the fruity pear and rich bourbon beautiful in this holiday cocktail!
Recipe type:
Cocktail, Drinks
Cuisine:
Gluten-Free, Vegetarian
Ingredients
Ginger Honey Simple Syrup
¼ cup honey
¼ cup Water
2'' piece of fresh ginger, thinly sliced
Cocktail:
2 ounces bourbon
½ lemon, juiced
1 ounce Ginger Honey Simple Syrup
2 ounces pear juice
a splash spicy ginger ale for some fizz
crystallized ginger, to garnish
Instructions
Simple Syrup
In saucepan, combine water, ginger, and honey. Bring to a light simmer over medium heat, stirring to dissolve honey.
Remove from heat and let steep for 30 minutes.. Strain ginger out and refrigerate in a jar until ready !Cocktail
Combine bourbon, pear juice, lemon and simple syrup in a cocktail shaker with ice. Vigorously shake until chilled.
Pour over ice in glass and top with a bit of ginger ale. Garnish with a few pieces of crystallized ginger on a skewer.
Enjoy!!!
Notes
Simple syrup will keep refrigerated for a a couple weeks.