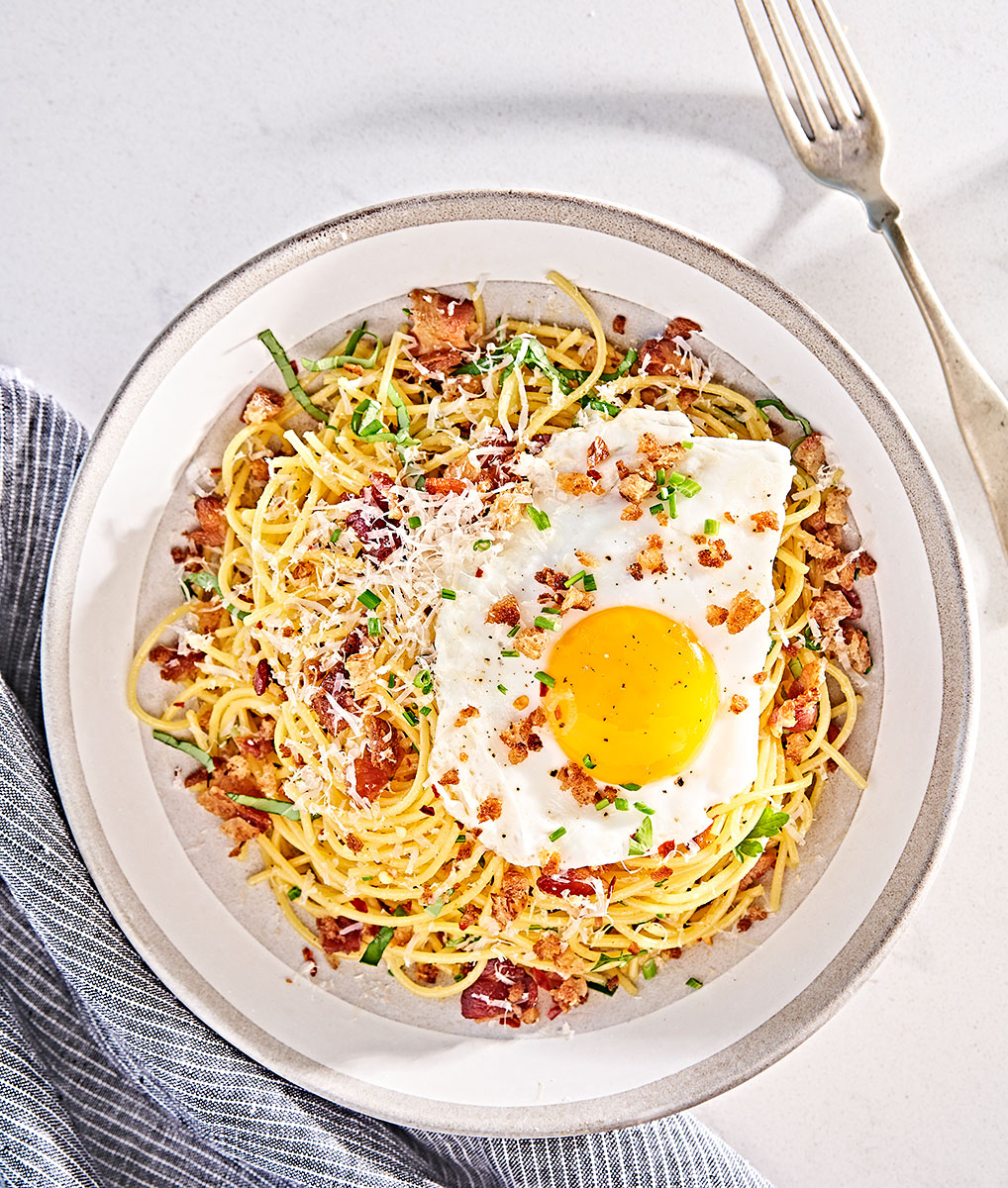 We're breakfast obsessed at my house and can eat it any time of day. Breakfast for dinner is just called dinner around here! When the Food Artist wanted to do a breakfast pasta, I was all in. Breakfast pasta is a beautiful marriage of breakfast and dinner, perfect for any time of day!
I make a gluten-free version of this using Barilla gluten-free spaghetti. This is not a sponsored post, just an honest recommendation because it's hard to find good gluten-free spaghetti!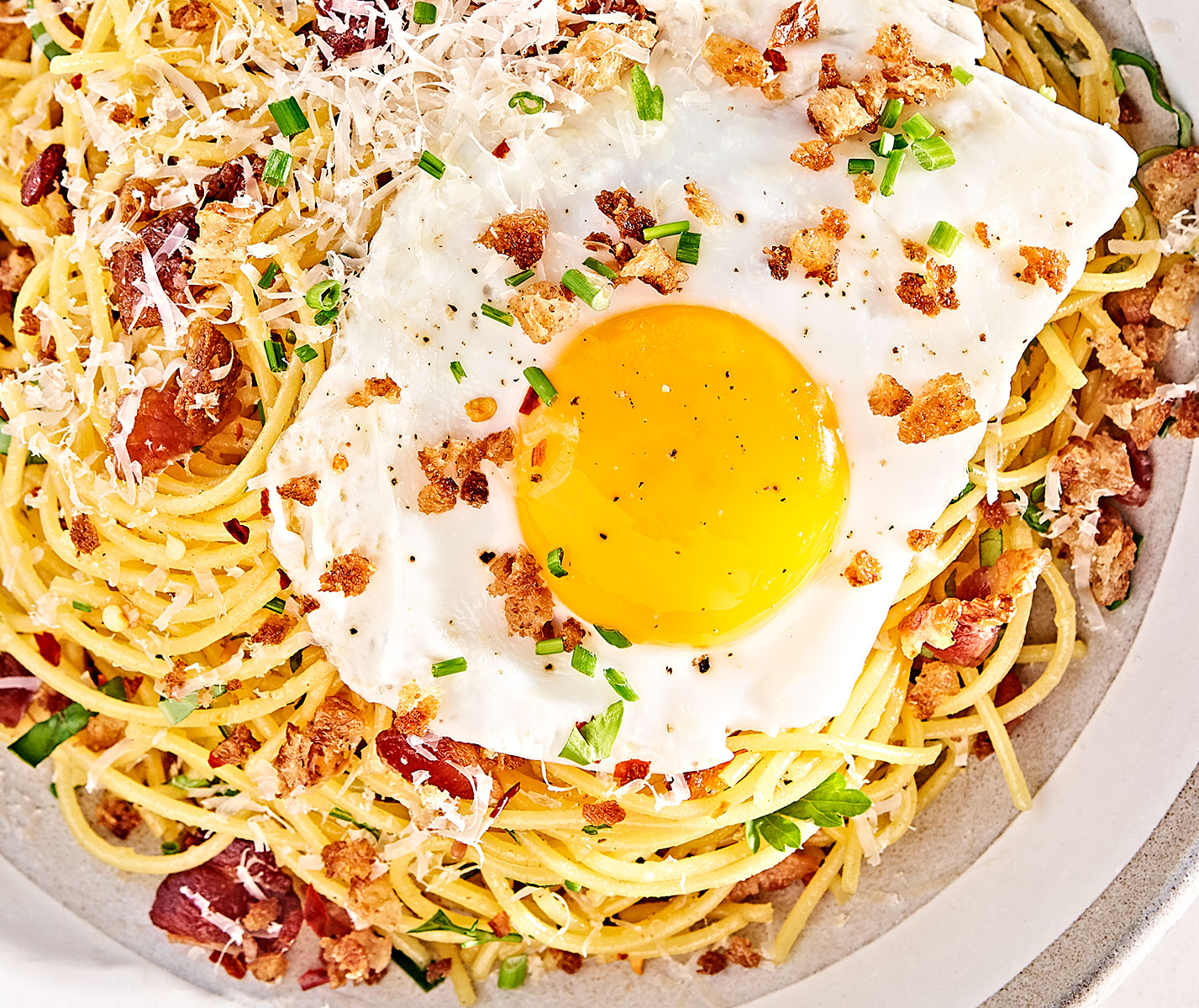 Breakfast Pasta with Sunny Side Up Egg - (Gluten-Free)
This breakfast pasta is a beautiful marriage of breakfast and dinner, perfect for any time of day! With just a handful of ingredients, you can make a killer breakfast pasta!
Author:
Skylar Edberg with The Eclectic Kitchen
Recipe type:
Breakfast, Lunch, Dinner
Cuisine:
Gluten-Free, Italian
Ingredients
8 ounces dried spaghetti, I use Barilla gluten-free spaghetti
6 bacon slices or breakfast sausage links, diced
2 tablespoons unsalted butter
2 garlic cloves minced
¼ cup grated Parmesan cheese
⅓ cup toasted gluten-free bread crumbs
½ teaspoon kosher salt
¼ teaspoon cracked black pepper
4 eggs
Minced chives
red pepper flakes for garnish.
Instructions
In a large stock pot, cook pasta according to package directions. Reserve 1 cup pasta water.
Drain; set aside.
In a large rimmed skillet, cook bacon over medium/low heat until crisp. Transfer meat to a paper towel and pour any remaining drippings into the stock pot used for pasta.
Over medium heat, add butter and garlic to the bacon drippings and sauté about 1 minute until fragrant. Toss in the pasta and add enough reserved pasta water to loosen. Add in the meat and breadcrumbs and toss to combine.
Heat the large skillet used to cook the bacon over medium heat. Break eggs into the skillet. And cook eggs for 3 to 4 minutes until the white is firm and the yolk is slightly runny.
Top the pasta with bacon, bread crumbs, eggs, chives, parmesan cheese, pepper flakes.
Enjoy!!