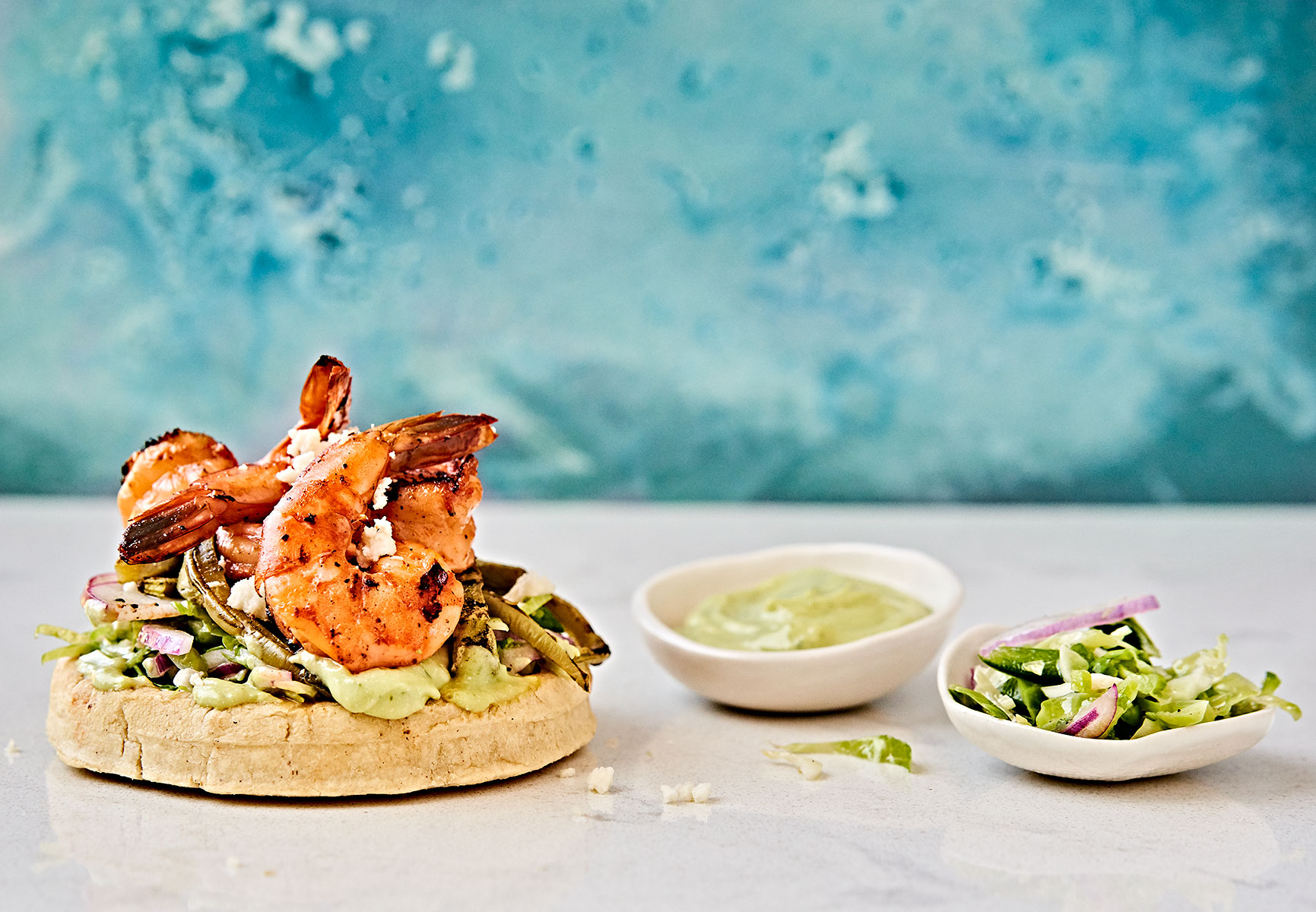 Hot damn sopes are bomb! Long time orderer, first time maker;) I love how Mexican food is brilliant at mixing a corn masa vessel topped with all of the best foods the world has to offer. It all starts with an antojito, a masa creation that looks like a super thick, rimmed tortilla. Pile the antojito high with your favorite sauces, fire-roasted veggies, and meat and dig right in.
For these sopes, The Food Artist and I used store-bought antojitos (sometimes also just called sopes in the store), marinated shrimp, and grilled nopales (prickly pear cactus) to set these sopes apart!
Enjoy your pumpkin spices, I'm clinging to summer with sopes!
Marinate that shrimp like a boss and don't be intimidated by nopales. You can find them at Mexican markets and you just strip those suckers of their spikes using a large knife and cutting against the prickers. No biggie. You got this!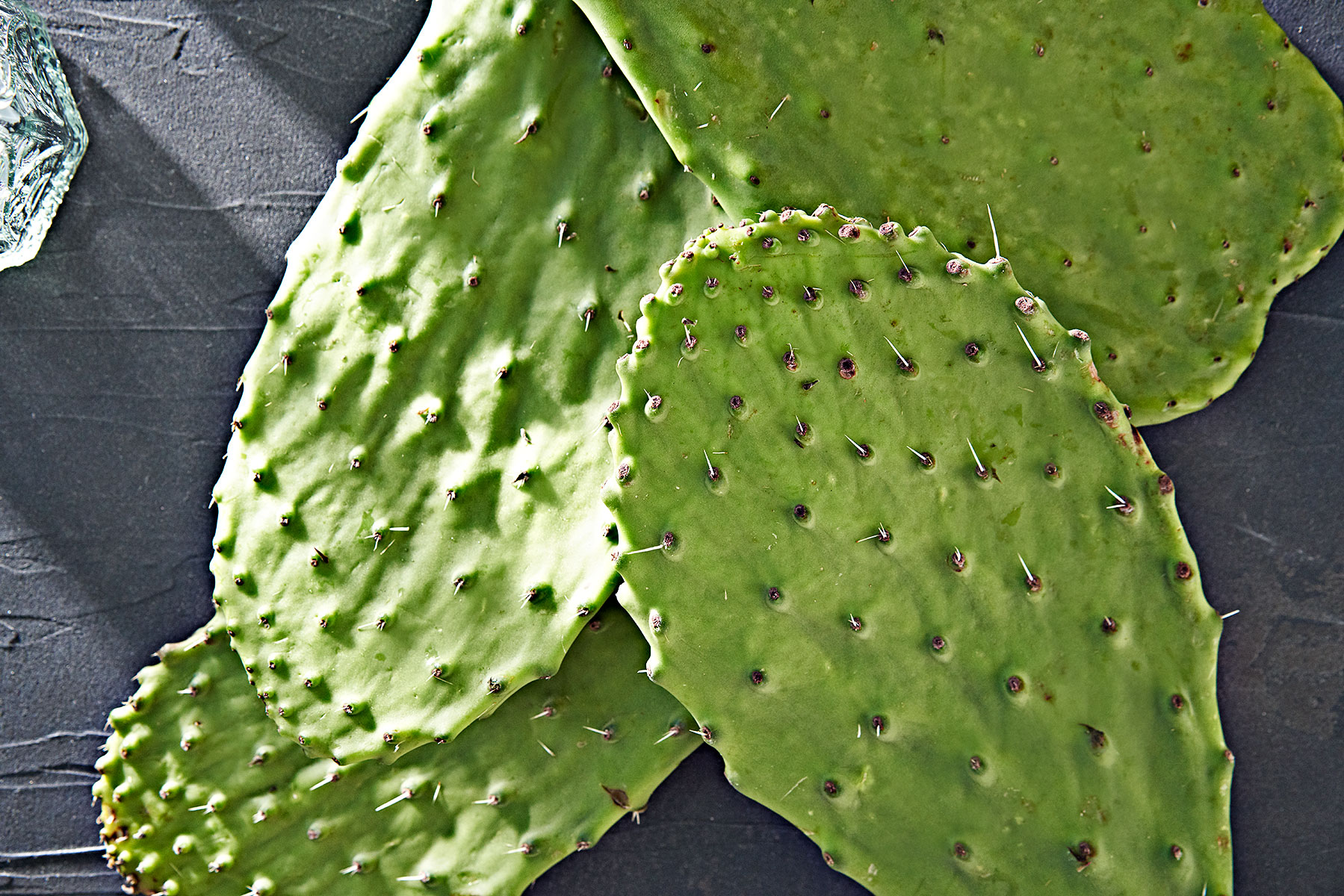 What would you put on your sopes? What recipes would you like to see here on The Eclectic Kitchen?

Marinated Shrimp Sopes with Grilled Nopales
These sopes have it all! Marinated shrimp, grilled nopales, avocado crema and cotija, these sopes are crazy YUM!!!
Author:
Skylar Edberg with The Eclectic Kitchen
Recipe type:
Dinner, Lunch, Appetizer
Cuisine:
Mexican, Gluten-Free
Ingredients
6 Store-bought sopes
2 tablespoons olive oil
1 lb. large clean shrimp
3 tablespoon Greek yogurt
1 tablespoon garlic paste
1 teaspoon ground cumin
1 tablespoon lemon juice
1 teaspoon red chilli powder or paprika
2 teaspoons kosher salt
2 nopales or cactus paddles, peeled and scored
Garnish:
Guacamole or avocado crema
Shredded lettuce
Thinly sliced red onion
Thinly sliced jalapenos
Cotija cheese
Instructions
Preheat oven to 350 degrees.
Combine yogurt, garlic, cumin, lemon juice, chili powder and salt in a large bowl. Toss the shrimp into the bowl making sure to coat it completely. Set aside for at least 30 minutes.
Meanwhile, brush the sopes with olive oil and bake on a rimmed baking sheet for about 20 minutes until golden and warmed through.
Grill the shrimp and the nopales over high heat on an indoor grill pan or cast iron skillet for about 4-5 min on each side.
Remove the nopales from the grill and slice thinly. Set aside.
To assemble, fill the sopes with guacamole, top with nopales, lettuce, red onion, and lettuce. Carefully place a few shrimp on top of the vegetables and sprinkle with cotija cheese.