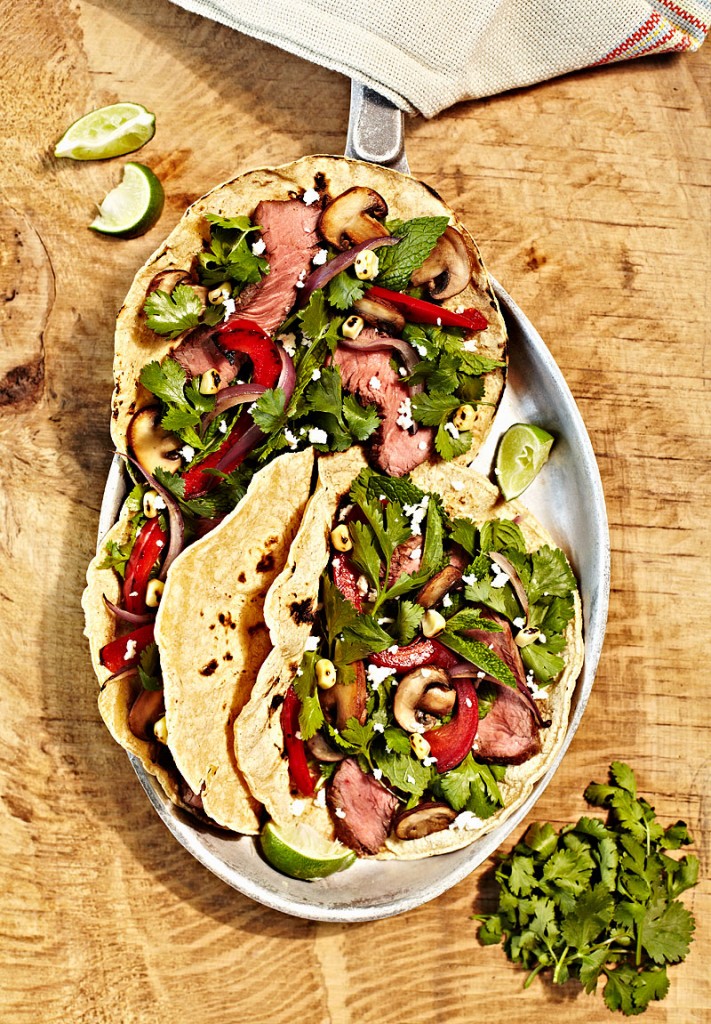 Nothing celebrates the coming of warmer weather like a Corona with a freshly made steak fajita. Ahhhhhhh! Gosh it's good to be a food photographer. Put on those flip flops and celebrate spring with this variation of the classic fajita. We're lucky enough to have an abundance of mexican markets teeming with authentic ingredients to inspire new dishes. Give this recipe a try and let us know how you dress up your fajitas!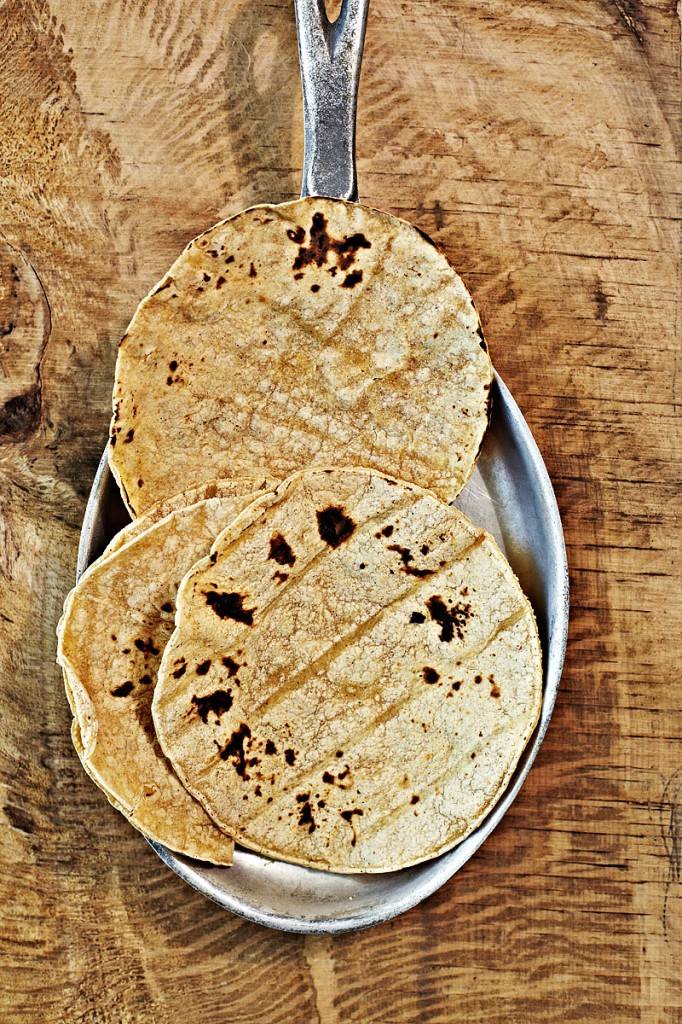 Steak Fajitas!!!
A killer weeknight steak fajita recipe with the richness of mushrooms and the freshness of crisp grilled corn
Recipe type:
Entree, Appetizer
Ingredients
olive oil for sauteing
1 lb skirt steak
1 large yellow onion sliced lengthwise with the grain
2-3 bell peppers sliced lengthwise into strips
corn kernels cut from cob
sliced crimini mushrooms
queso fresco, crumbled
corn tortillas, lightly grilled or heated on stove
cilantro
diced mint leaves (optional)
Salt
guajes and/or guajes guacamole (optional)
MARINADE:
juice of 1 lime
2 Tablespoons of olive oil
2 cloves garlic, minced
1 teaspoon ground cumin
½ fresh Jalapeño pepper, seeded and finally chopped
handful of fresh cilantro, chopped
Instructions
Mix marinade ingredients is zippered bag, add steak and shake until completely coated. Let sit for at least an hour.
Heat skillet on medium-high heat, add olive oil and cook steak to desired doneness (a typical flank steak is medium rare with 4  minutes on each side)
While the meat rests, flash saute veggies and mushrooms in oil olive at high heat stirring occasionally after the first minute. I like my veggies crunchy so I cook them very briefly, about 3 minutes.
Slice the steak against the grain at an angles to achieve thin slices.
Assemble steak, veggies, cilantro and mint on warmed/grilled tortilla, sprinkle with queso fresco crumbles and squeeze with fresh lime juice. You can also add guacamole or sour cream.
* To "grill" your tortillas indoors like the photo above simply place tortilla on the burner of a gas stove with the flame set very low for 30 seconds on each side. You can also warm them in the microwave between a paper towel for 20 seconds.
ENJOY!
 food photographer, food photography, los angeles, crystal cartier