I lost one of the great loves of my life in 2013 when I had to go gluten-free. The sandwich and I have been through a lot together over the years and it was hard to say goodbye. As an homage to a beautiful relationship, may I present this photograph of the most epic sandwich I have had the pleasure to meet in all my years on this spinning orb. Isn't he a beauty?! Gorgeously food styled by the talented Sienna DeGovia. What you see is what you get in a stacked monster sandwich, the softness of bread, the salty tear of deli meat, the crunch of lettuce and onion…can you feel the longing in this sentence? Oh dear, I need a second to compose myself…
I had to include this abstract pickle shot, sliced and ready for action. This image is the lock screen on my phone, can't get enough of it!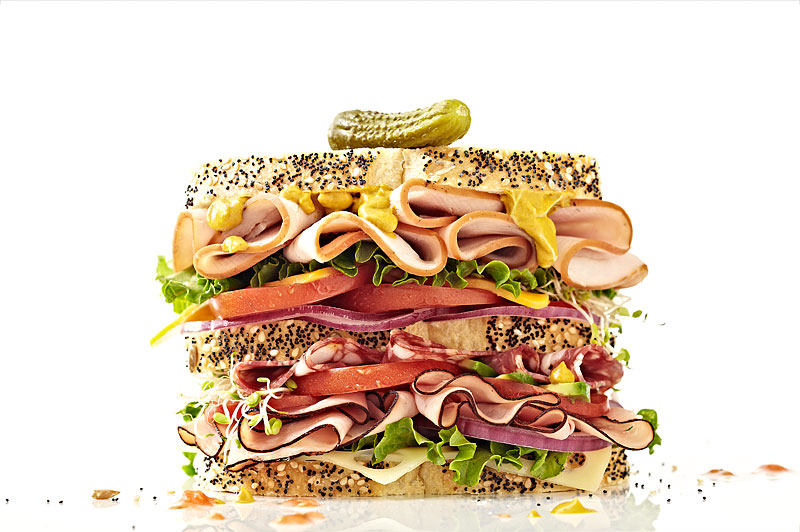 Stacked Sandwich ingredient possibilities include but are never limited to:
salami, mortadella, turkey, chicken, prosciutto, ham, bacon, capicola
swiss, cheddar, provolone, jack, brie
sprouts, lettuce, tomato, onion, cornichons (the tiny pickle), pickle slices, avocado
mustard, mayo, olive oil and vinegar
Hooray for PICKLES!!!!