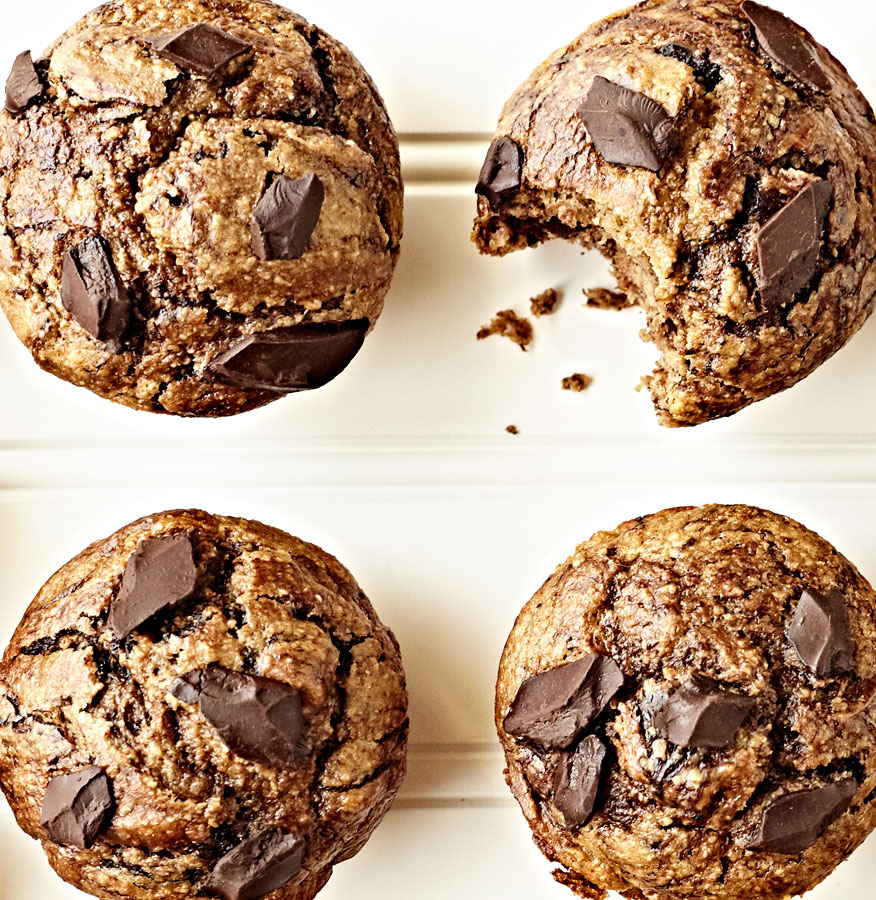 MAN, OH, Maaaaaan are these a winner! I had lost my hand-scrawled, barely legible recipe for my flourless banana muffins and tried a few others I'd found online. It was…disappointing to say the least. I dug through every single recipe paper I had until I finally found the damn thing, and it was SO worth it!!! I've adapted my original recipe to be even more incredible. I prefer gluten-free recipes that don't require an alternative flour as they rarely have much, if any, nutritional value (though, I'll admit, sometimes you just want a damn baked good!). I pretty much keep these in stock at our house and make a double batch (24 mini and 12 regular muffins) whenever we start to run low. We eat these for breakfast more often than not!
Oh and I buried the lead! This recipe is whipped up quicker than quick in a high speed BLENDER!!! You're welcome;)
Roasting the bananas is totally optional but quite delicious if you have 15 minutes to spare. You can customize this recipe with walnuts or pecans. I usually use my homemade almond butter but have also used the raw store bought variety that is only almonds and it works great too!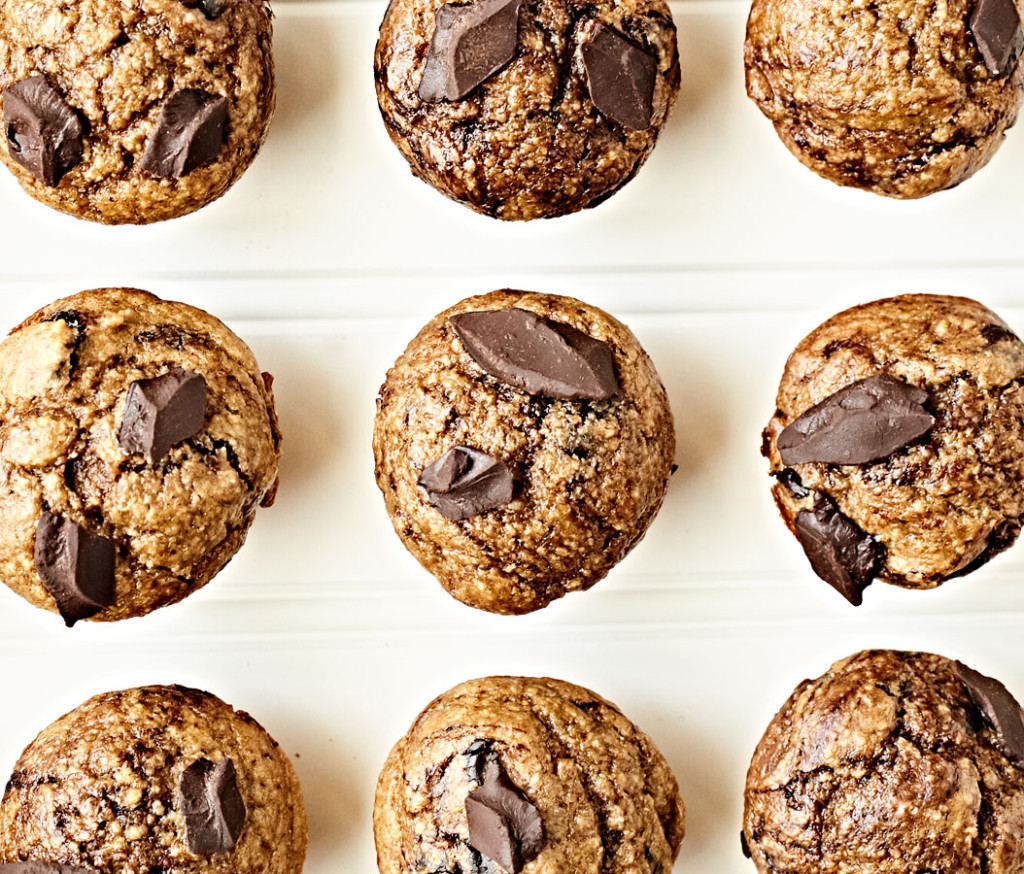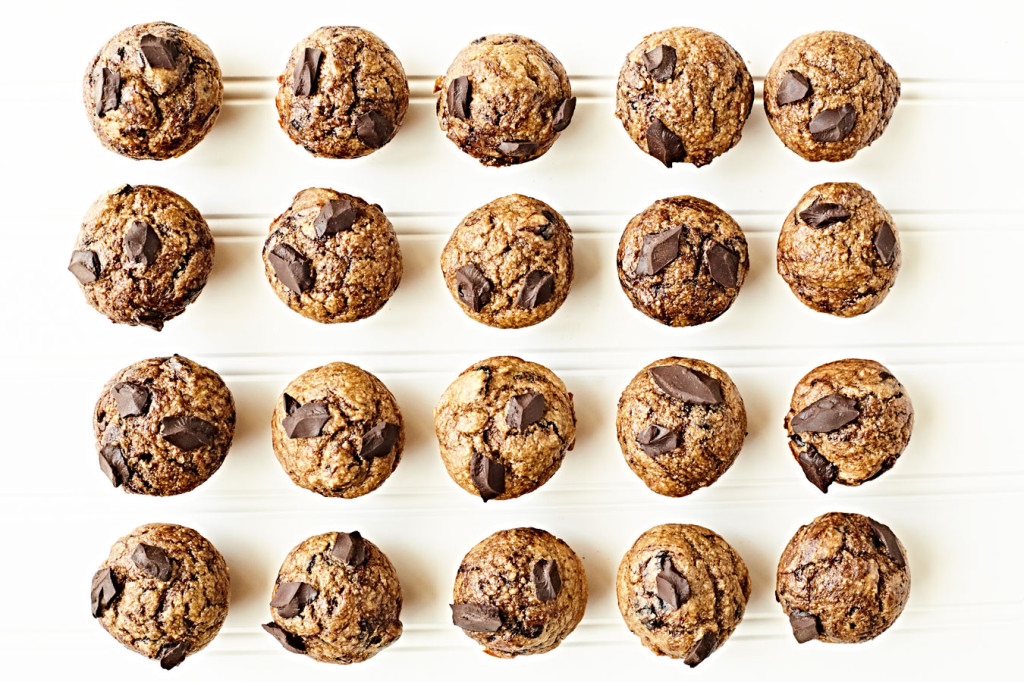 Flourless Almond Butter Chocolate Banana Muffins!
Easy blender muffins! These crazy delicious and nutritious vegan and gluten-free banana muffins! They are super moist and simply incredible!!
Recipe type:
Breakfast, Snack
Cuisine:
Vegan, Gluten-Free
Serves:
12 regular or 24 mini muffins
Ingredients
1¼ cups old fashioned oats
3 medium ripe bananas (if desired, roast bananas in skin on baking sheet at 350 degrees for 15 minutes)
¼ cup almond butter
2 large eggs
¼ cup maple syrup
1 teaspoon baking powder
½ teaspoon baking soda
¼ teaspoon salt
½ teaspoon cinnamon
1 teaspoon vanilla
½ cup chocolate chips or chunks
Instructions
Preheat oven to 350 degrees and grease a muffin tin.
Combine all ingredients except chocolate in a high powered blender. Blend until smooth. If the batter is warm, let cool before stirring in the chocolate or it will melt. Stir in chocolate.
Pour into muffin tins filling each hole a little over ¾ of the way full.
Bake at 350 degrees. Bake regular muffins for 15-16 minutes and mini muffins for 12-13 minutes. Baking times may vary depending on the amount of natural oil in your particular almond butter so keep an eye and don't over-bake. They should be fluffy and very moist.
ENJOY!!!