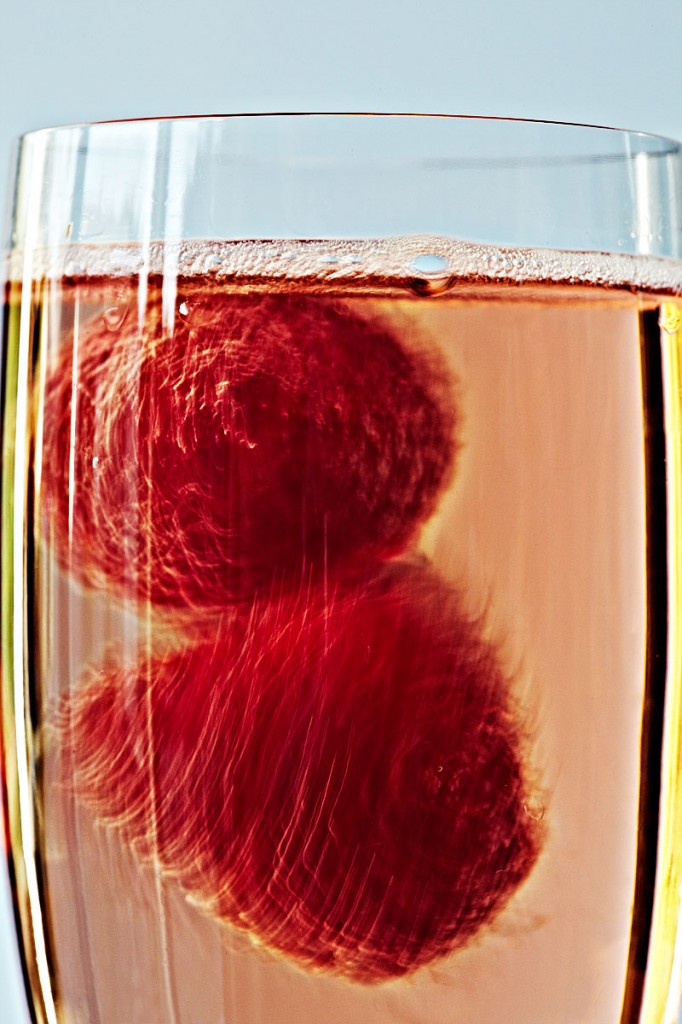 I'm not much of a champagne kind of gal and I can't take credit for this delicious concoction. My idea of good "bubbly" is a super dark craft beer, but this not-too-sweet little number is welcome at my brunch table any day. This champagne cocktail is absurdly easy and incredibly beautiful. My friend Secia Mischke over at Petite Insanities made this fizzy delight for me the morning after I was in a bad car accident and it was a pretty lil' pick-me-up for my bruised and bummed self. It's the perfect drink to make if you're hosting a brunch because it's easy and nothing needs to be muddled, grilled, shaken or any of those cocktail tasks that can get messy. Why not? It's a good excuse to start day drinkin' 😉
Make sure to check out Secia's blog. She's full of great ideas!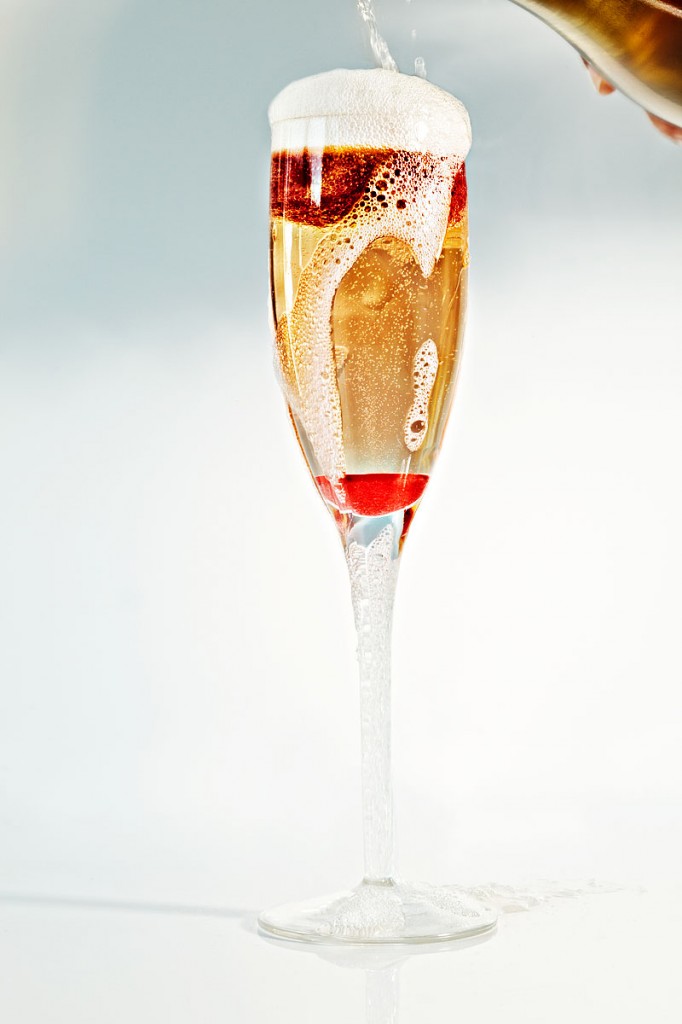 "The Flapper Champagne Cocktail"
This champagne cocktail is waaaay too fancy looking to be so simple! A new go-to New Year's Eve champagne drink!
Cuisine:
Gluten-Free, Vegan
Ingredients
1 sugar cube
few dashes cocktail bitters
2 fresh raspberries
champagne or sparkling wine
Instructions
Place sugar cube in champagne flute, shake in a few dashes bitters over the sugar.
Add raspberries and pour champagne to fill glass. DONE!
ENJOY!!!
food photographer, food photography, los angeles, crystal cartier