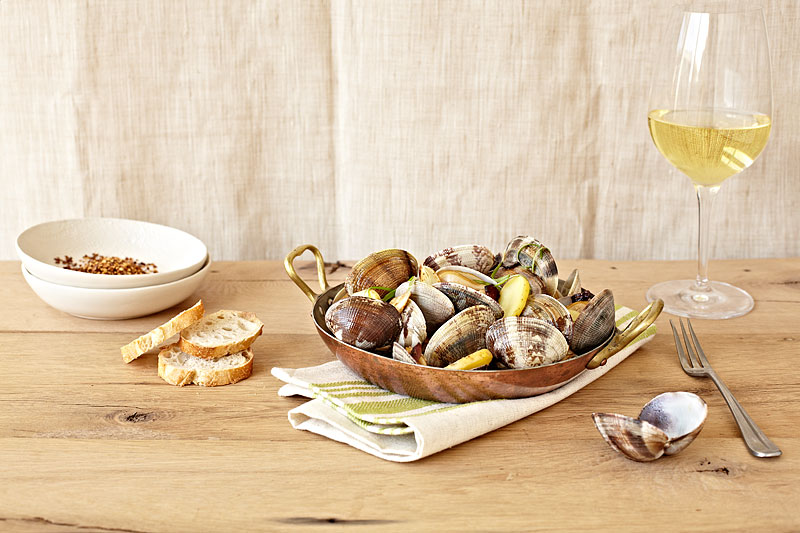 So we are still in full swing summer mode here and mollusk dishes scream summer to me. I miss real New England clam chowder and the ritual of getting fried clams on the beach. I love Southern California and its incredible coast, but it is very different from my New England beach life and sometimes I yearn for those comforts of home. When I get all nostalgic I go get a hefty bag of littleneck clams and cook some summer comfort food. This is a lighter clam dish to help me get my fix. It's a healthy dose of the good stuff without all the work and heaviness of a chowder or fried food.
Aaaaand it's purty;)
New potatoes are key here because their superior flavor and texture really compliment the tender clams. If unable to get new potatoes, substitute with small baby potatoes.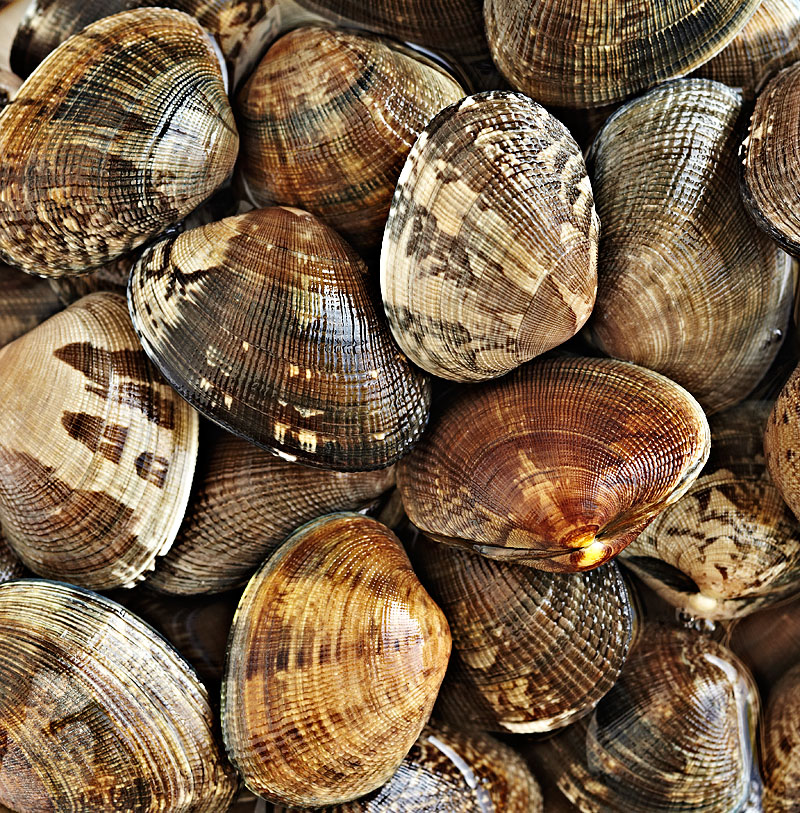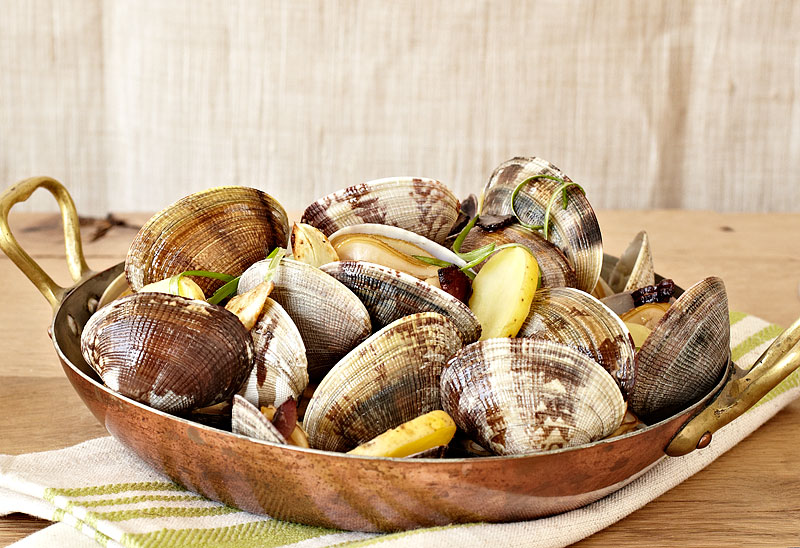 Manila Clams with New Potatoes and Bacon in White Wine Broth
A light and incredible manila clam dish. Serve as an appetizer with
crusty bread
or as an entrée over linguine!
Recipe type:
Appetizer, Entree
Cuisine:
Gluten-Free, Seafood
Ingredients
olive oil
3 slices bacon, chopped
1-1/2 pounds new potatoes, gently scrubbed and sliced
1 bunch spring onions, sliced
5 garlic cloves, thinly sliced
2-1/2 cups dry white wine
1-1/2 cups chicken stock
½ teaspoon crushed red pepper flakes
5 pounds manila clams, scrubbed
Instructions
In a large stockpot, heat a small amount of olive and swirl to coat pan. Add bacon and cook until crispy. Remove bacon with slotted spoon and drained on paper towel lined plate.
Add potatoes, half of the onions and garlic to remaining bacon fat/olive oil and saute, stirring frequently, for 10 minutes or so. Add wine and red pepper flakes and simmer until liquid is reduced by half. Add chicken stock and cook until potatoes are barely tender.
Add clams and the other half of the onions and cook, covered and stirring occasionally, until the clams have opened (about 10 minutes or so). Chuck any clams that didn't open.
ENJOY!!!
food photographer, food photography, los angeles, crystal cartier