Yeah, you heard right. I said Piña Colada Grilled Caramelized Pineapple!!! I mean life doesn't get better or easier than this. This recipe is ridiculous. We've been poolside beating the oppressive L.A. heat and this little ditty is the perfect ending to any and every impromptu bbq. I mean, the grill's already hot so it seems a shame NOT to make it, right?
Although…I do make this in a skillet on the stove sometimes and the caramelization is to die for! Try it both ways and pick your own delicious poison;)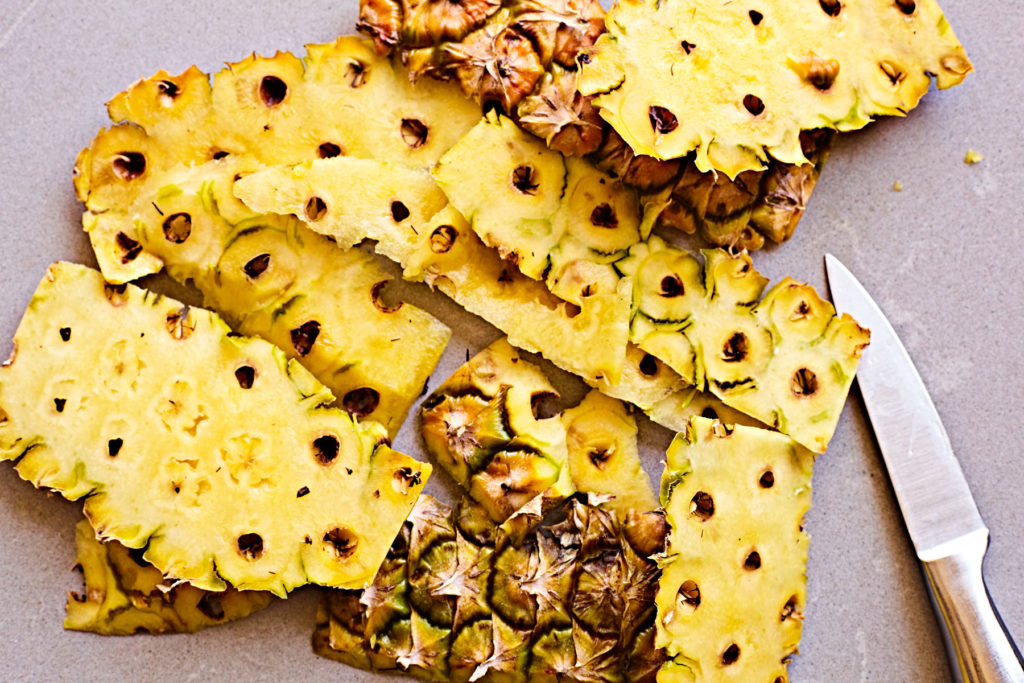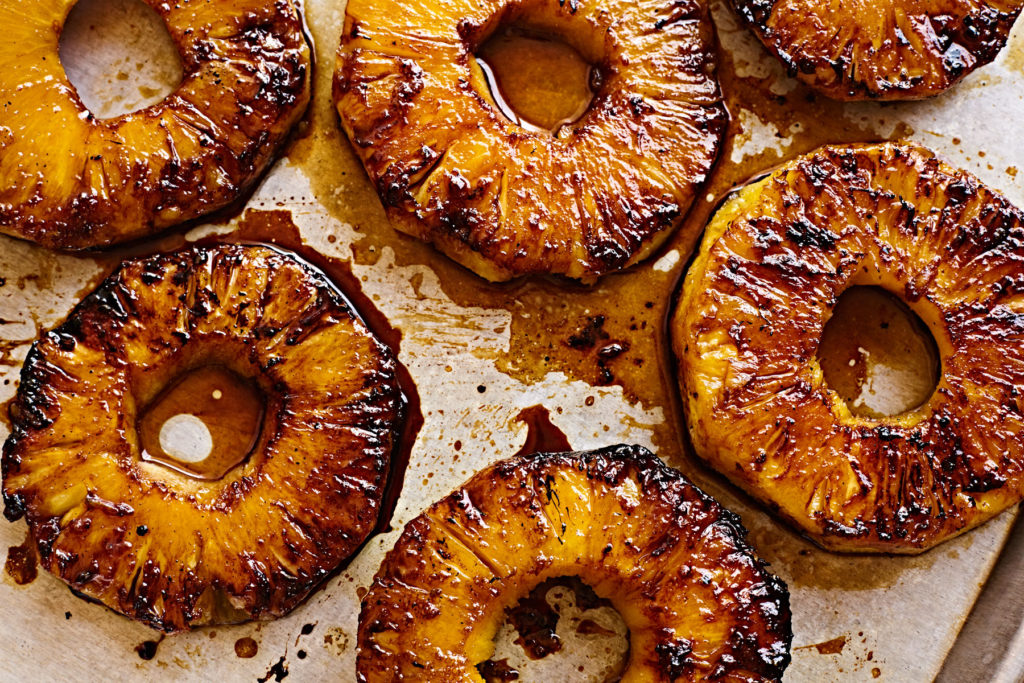 Pina Colada Caramelized Pineapple
A summer barbecue dessert that tastes so sinful but carries no guilt!
Ingredients
1 whole pineapple
¼ cup dark rum, like Meyers
¼ cup coconut cream (optional but insanely delicious)
1 teaspoon cinnamon
pinch salt
¼+ cup dark brown sugar, to taste
unsweetened coconut flakes, toasted stirring frequently in a dry pan on low heat until nicely browned
coconut oil for brush grill racks
Instructions
Cut the thick skin and eyes from the pineapple. Slice into thick rings then core with either a cookie cutter or paring knife.
Whisk together all ingredients except the toasted coconut (and oil for brushing) in a shallow baking dish and marinate pineapple rings for an hour.
On a preheat grill to medium-high heat. Brush grill racks with coconut oil to prevent sticking. OR preheat an oiled skillet over medium heat.
Grill/sear pineapple until you see grill marks and/or caramelization and the pineapple is heated through (about 5 minutes per side).
You can reserve the marinade and serve it with the rings if you like. Then sprinkle each ring generously with the toasted coconut.
ENJOY!