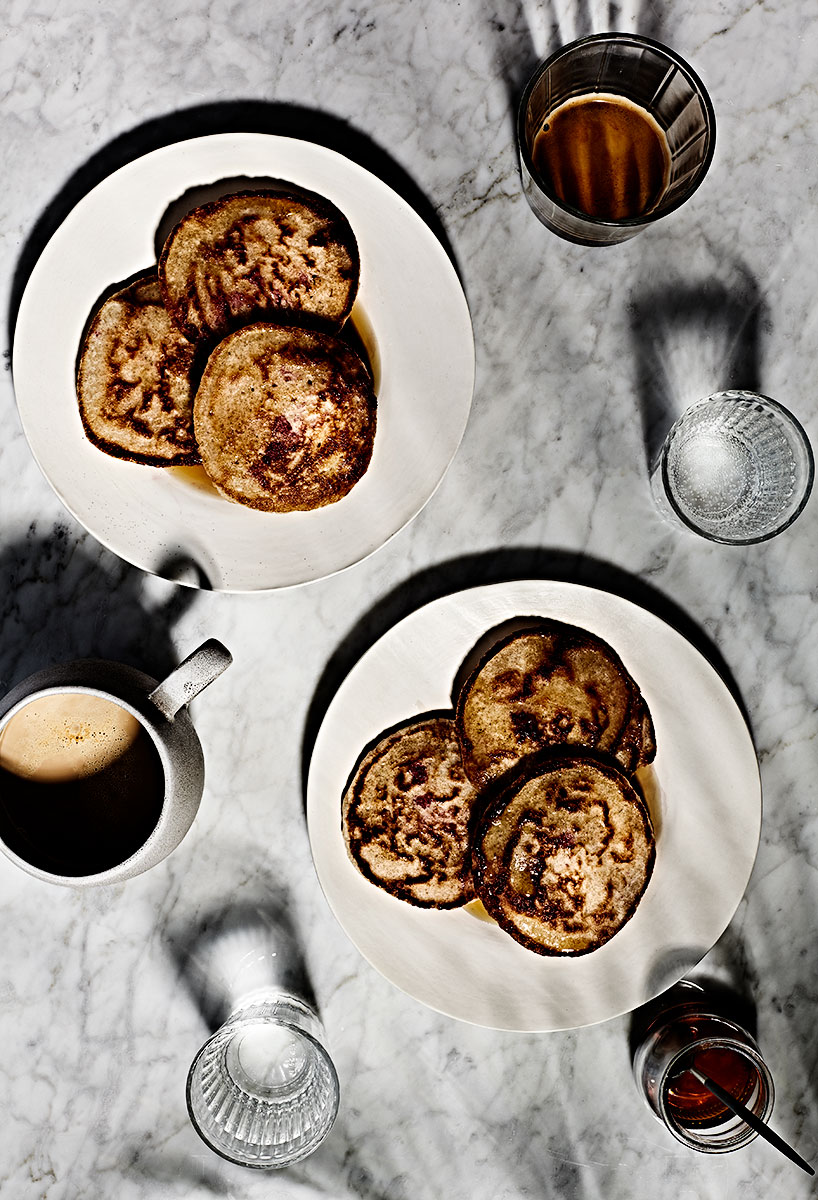 Today I'm sharing one of my absolute favorite recipes and a creation I am soooo proud of! I am celiac, unfortunately, and while I don't necessarily recommend other celiacs follow in my footsteps, I took a risk and tested this recipe long ago. Since these crisp edge, soft and chewy pancakes only contain fully fermented sourdough starter (no additional flour!) they are very digestible. I have found after many many months of eating them that this recipe causes me no discomfort or side-effects whatsoever! Hooray! Again, this is only my personal experience and I'm in no way suggesting you take the same risk, but I want to share it with you. Having these nutritious pancakes in my life has made everything easier and more delicious. I cook them up in coconut oil in large batches, store them in the fridge, and toast them quickly all week long for morning pancakes and even delicious sandwiches! Who says bread has to come in a loaf?! Pffffffft I say!!
Also, every time you feed or use your sourdough starter you have to discard some of it. What a waste! Well not anymore! Make ya some pancakes;)
As morning pancakes, I love  to top them with seasonal fruit or even a dollop of lemon curd to mimic the sweet, tangy flavor of the pancakes. My fave fruit topping is fresh sweet cherries. It's a killer combo!! Cooking the pancakes in coconut oil imparts a lovely crispness and subtle coconut flavor. It really is insanely delicious!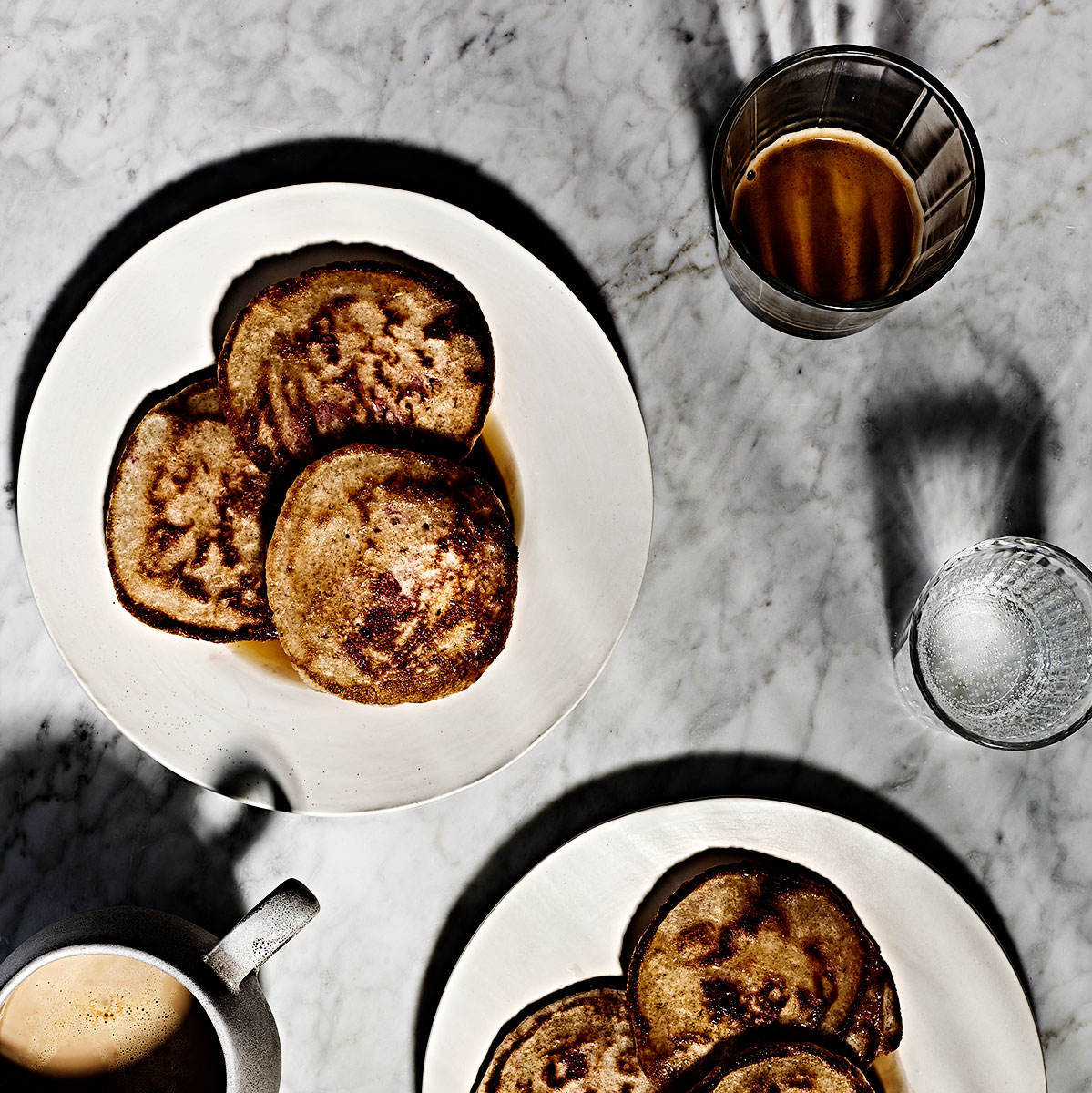 Chewy and Crisp Sourdough Starter Pancakes!
Don't discard that extra sourdough starter! Put it to use in these incredible crispy and chewy pancakes. They're very digestible and insanely yummy!
Recipe type:
Breakfast, Dessert, Entree, Side
Cuisine:
Vegetarian, Vegan, Fermented
Ingredients
2 cups starter (measured the next morning after it's fed--the amount of starter is VERY forgiving)
1 teaspoon vanilla
½ teaspoon fine sea salt
1 teaspoon baking soda
1 Tablespoon sugar
Milk (dairy, nut or grain), to thin
Coconut oil, to cook the pancakes
Maple syrup
Instructions
Put all your extra sourdough starter in a large bowl and feed it to 100% hydration (for example, 1 cup starter "eats" 1 cup water and 2 cups flour).
Cover bowl and let ferment at room temperature overnight. If your house is chilly, you can put the bowl in the oven with the oven light on.
The next morning, mix starter with vanilla, sea salt, baking soda and sugar. Thin a bit with milk of your choice if necessary.
Heat a large skillet with a generous amount of coconut oil. Spoon a few Tablespoon batter for each pancake, flip when the top bubbles.
Add more coconut oil for each batch of pancakes you cook.
Eat fresh or stored in a sealed container and toast before serving.