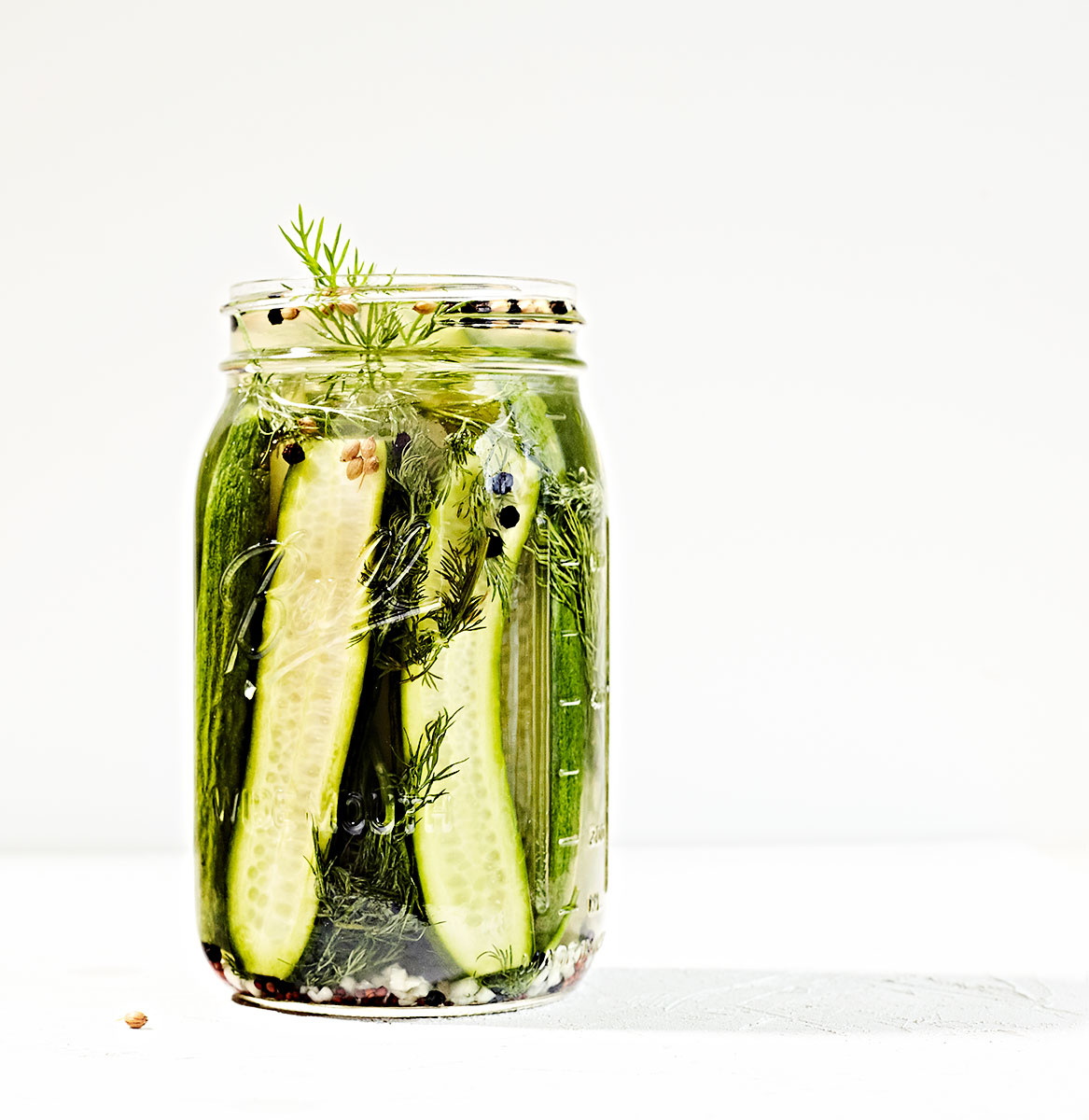 I like immediate gratification as much as the next gal, but when you're talking about pickling you're usually looking down the barrel of a good long wait. While I appreciate the fermentation process, sometimes I just want a zesty, herb-y, crunchy pickle without all the fuss. These quick pickles are fantastic because they brine quickly and are CRAZY crunchy because they are never heated. These crisp beauties are the result of another beautiful collaboration with food stylist and recipe developer Skylar The Food Artist.
Throw a couple jars of these pickles in your fridge tonight and enjoy a fresh crunch tomorrow (they're even better the day after that!).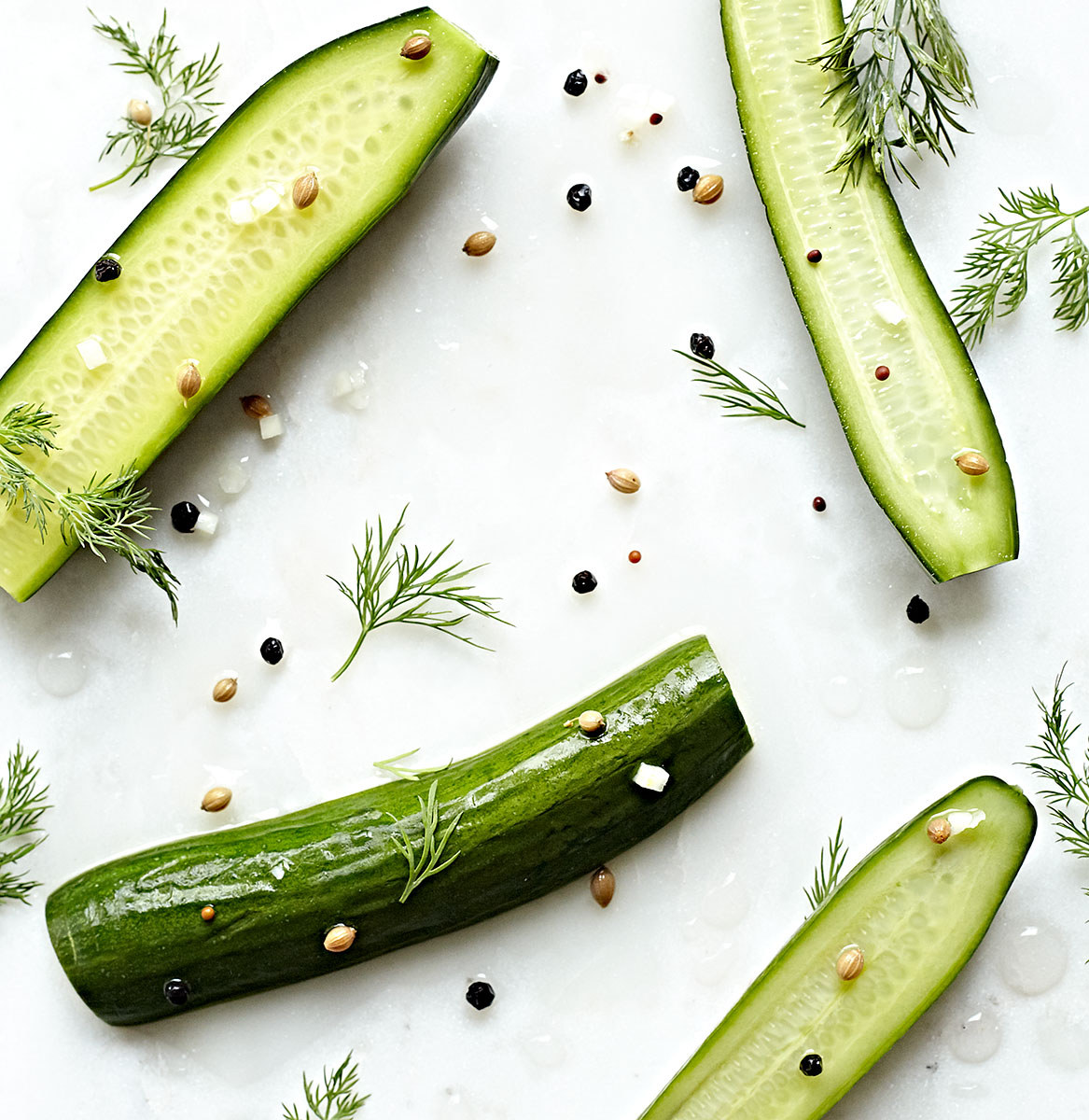 …and some pretty little ingredients left behind after we DEVOURED all the pickles…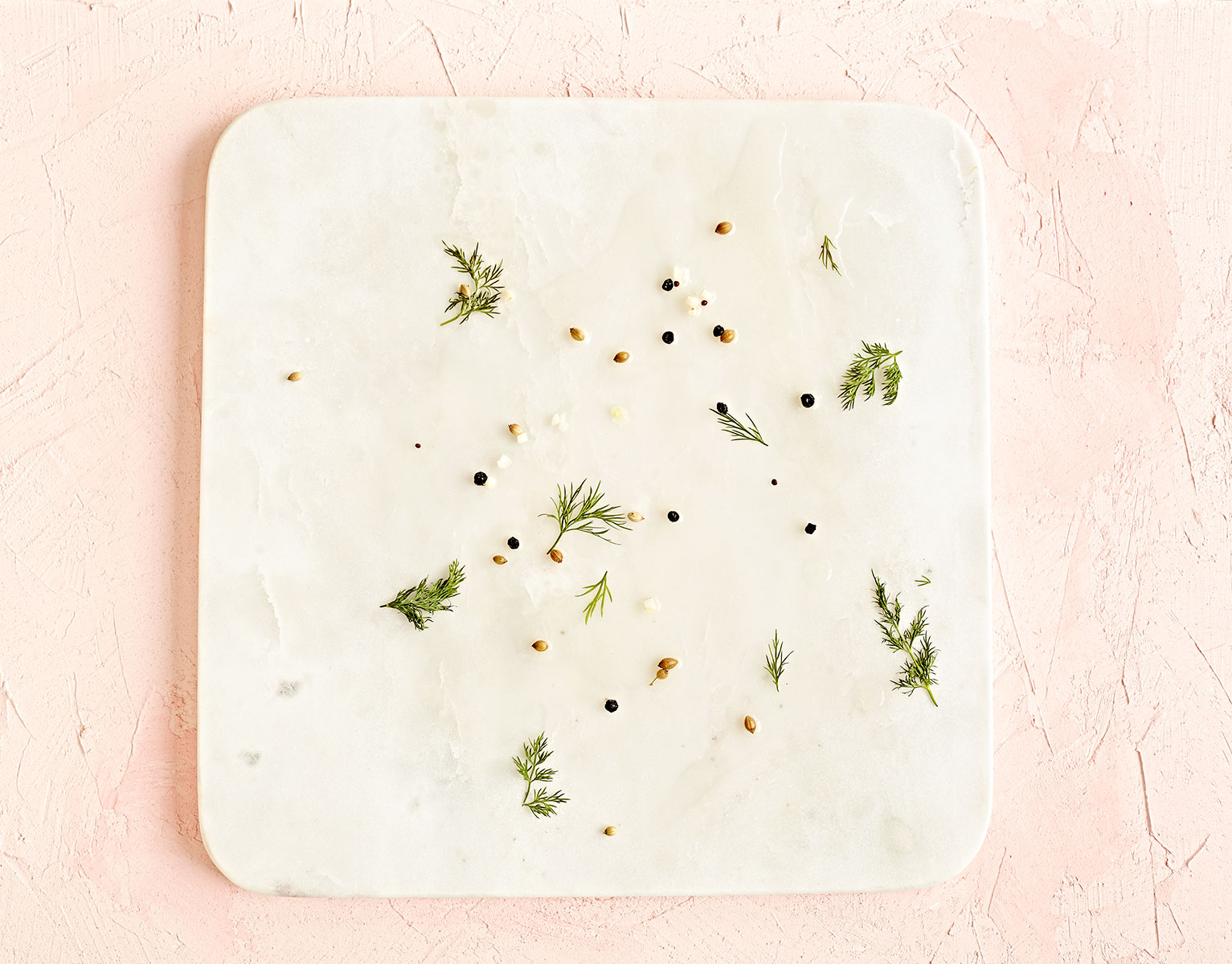 Quick and Tasty Refrigerator Pickles
These crunchy, super quick pickles couldn't be easier or more delicious! Throw them together in a flash and add them to your next killer sandwich or yummy cheese plate!
Author:
Skylar Edberg for the Eclectic Kitchen
Recipe type:
Snacks, Condiments
Cuisine:
gluten-free, vegan
Serves:
2 quart size jars
Ingredients
4 garlic cloves, diced
2 teaspoons whole peppercorns
1 teaspoon coriander seeds
1 teaspoon whole mustard seeds
1 pound of persian cucumbers, cut into spears
8 sprigs fresh dill
1 ½ cups white vinegar
3 cups water
1 ½ tablespoons granulated cane sugar
1 Tablespoon kosher or himalayan sea salt
4 clean mason jars with lids
Instructions
Divide the garlic, peppercorns and coriander seeds evenly into the bottom of each mason jar. Evenly distribute the cucumber spears and dill into each jar.
In a liquid measuring cup, whisk together the vinegar, water, sugar and salt until sugar and salt are dissolved. Pour the liquid over the cucumbers and secure lid to each jar. Allow pickles to brine in the liquid for at least 12 hours and up to 2 weeks.