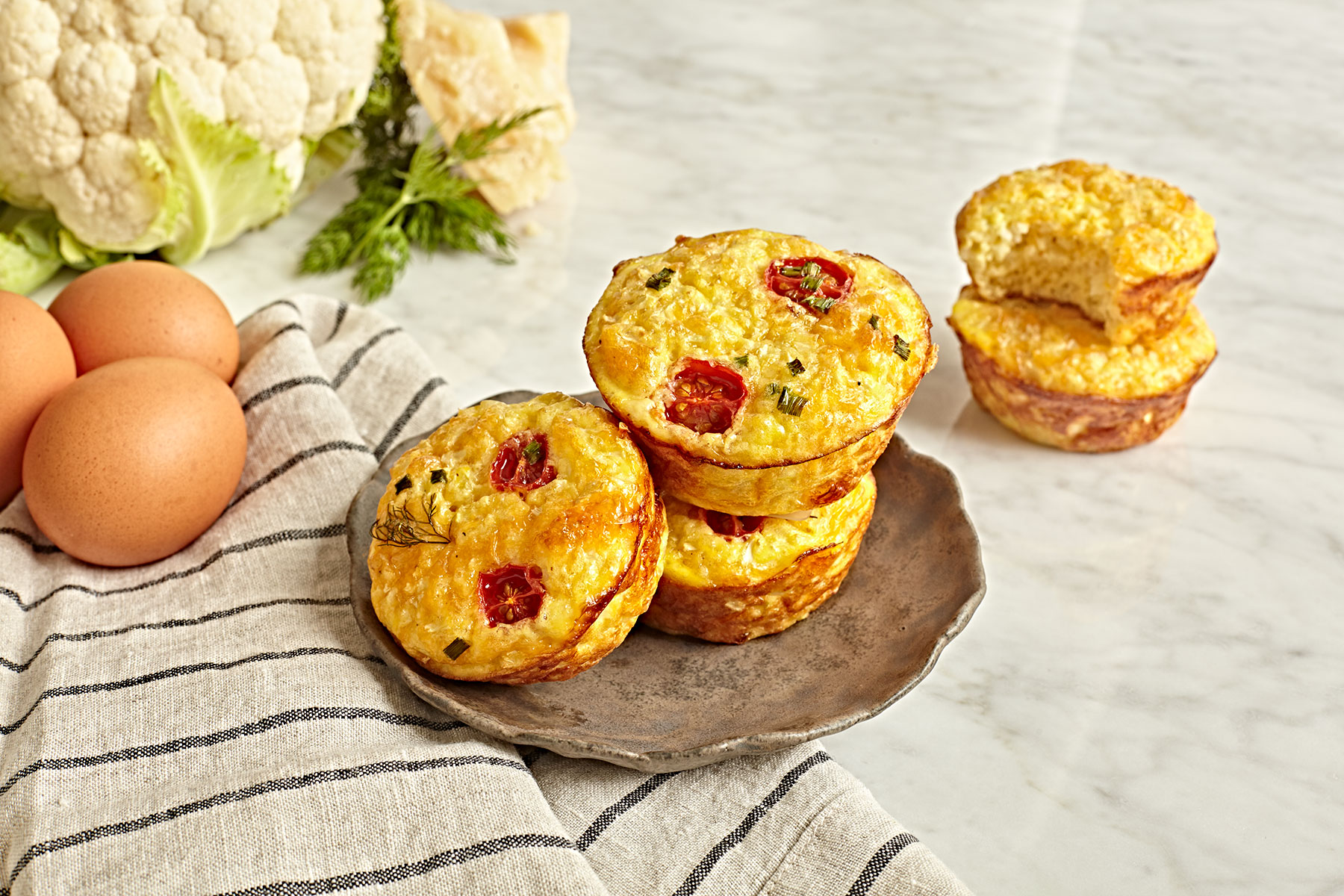 These egg bites are delightful tricksters full of hidden cauliflower! Eggs are very popular at our house and always have been. I was egg obsessed as a kid and my kiddo is egg obsessed now. We have eggs for dinner often here! Skylar The Food Artist has a one-year-old who also loves a good egg and this is her deliciously sneaky way of getting more veggies in her tot. It's quite brilliant and totally yummy!
When my little one was younger, I would make these green oat muffins as my own sneaky veggie fix. Can't be a good mama trick;) Now my daughter eats all kinds of greens and veggies with pleasure. She developed a taste for the good stuff nice and young. How do you sneak veggies into your kiddos?

Hidden Veggie Egg Bites - (Gluten-Free, Paleo, Keto)
These egg bites are delightful tricksters full of hidden cauliflower! Feel free to add your favorite veggies as well for a quick breakfast or a delicious way to get veggies into youngsters' diets!
Author:
Skylar Edberg for The Eclectic Kitchen
Recipe type:
Breakfast, Kid-Friendly
Cuisine:
Gluten-Free, Vegetarian, Paleo
Ingredients
2 cups riced cauliflower, if using frozen, thaw and drain/dry very well.
2 teaspoons onion powder
½ cup cottage cheese
6 eggs, beaten
1 cup grated cheddar cheese
2 tablespoons parmesan cheese
½ teaspoon kosher salt
¼ teaspoon black pepper
Additional vegetables for topping if desired such as mushrooms, tomatoes or spinach
Instructions
Preheat oven to 350 degrees and grease a non-stick muffin tin with non-stick cooking spray.
In a large bowl using a rubber spatula, combine cauliflower rice, onion powder, cottage cheese, eggs, cheddar cheese, parmesan cheese, salt and pepper until well combined.
Spoon the mixture into the prepared pan, filling each well about ¾ full. Top with any additional toppings and bake for 15-20 minutes until the center of the muffin springs back when touched gently.
Remove the egg cups from the oven and allow to cool in the pan for about 7 minutes before serving.
Store the egg cups in an airtight container for up to 3 days in the refrigerator of 1 month in the freezer.