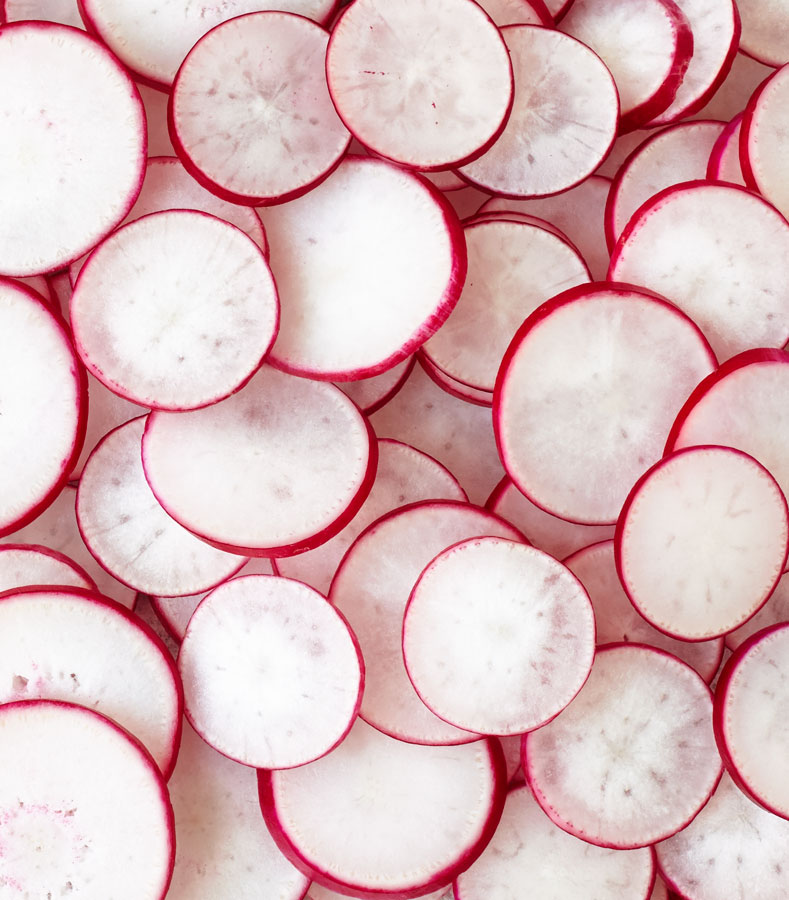 This is the very definition of quick and hearty! I used to dislike smoked salmon unless it topped gobs of cream cheese. While it's still super tasty with tons of cream cheese, which we used generously in this recipe, I love it all the time on almost anything now. This sandwich is piled high with all the good stuff, the crunch of veggies, the salty chew of smoked salmon, the cool creamy tartness of creme fraiche and cream cheese and the toasted goodness of a sourdough baguette. What else is there in life?!
This'll fill ya up without taking you down! Not to mention how welcome a no-cook (toasting optional;) meal is in the summer heat!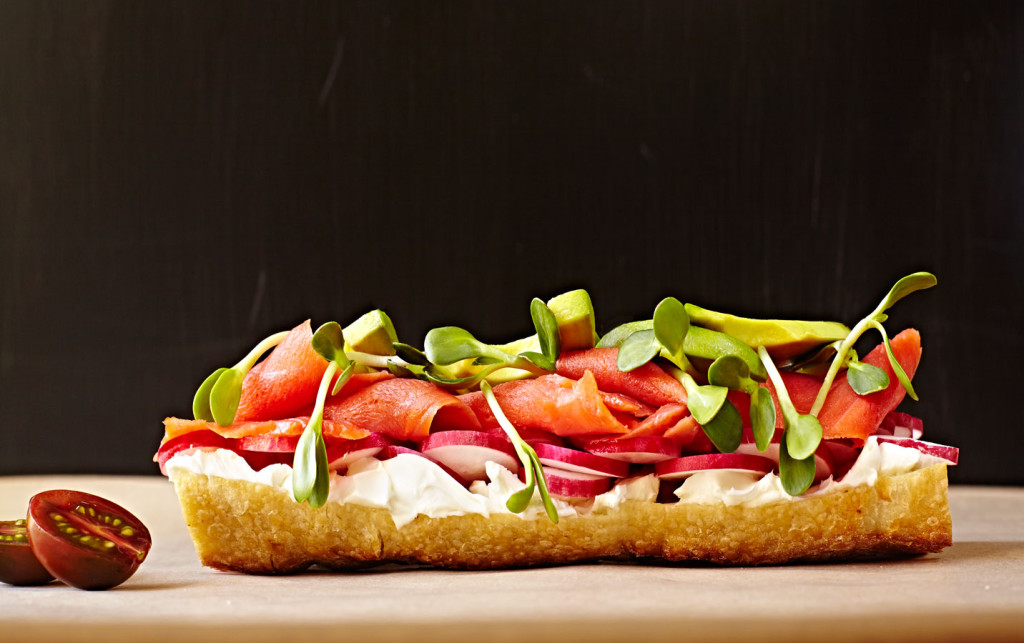 Smoked Salmon Open-faced Sandwich with radishes, avocado and sprouts
An open faced smoked salmon sandwich stacked high with the good stuff!
Ingredients
sourdough baguette, sliced lengthwise
cream cheese
creme fraiche
radishes, sliced into coins
smoked salmon
sunflower sprouts
avocado, sliced
cherry tomatoes, halved
capers, drained
Instructions
Preheat oven to 350 degrees and toast baguette for about 5 minutes until slightly golden.
Whip together a 50/50 mix of creme fraiche and cream cheese. This is optional but so delicious. Feel free to use just cream cheese if it makes your life easier;)
Spread cream cheese/creme fraiche on toasted baguette and starting piling on the capers and radishes, followed by the salmon, tomatoes, sprouts and avocado.
Unhinge that jaw and take a giant, satisfying bite. Patting yourself on the back for a meal well-assembled is optional but encouraged.
ENJOY!!