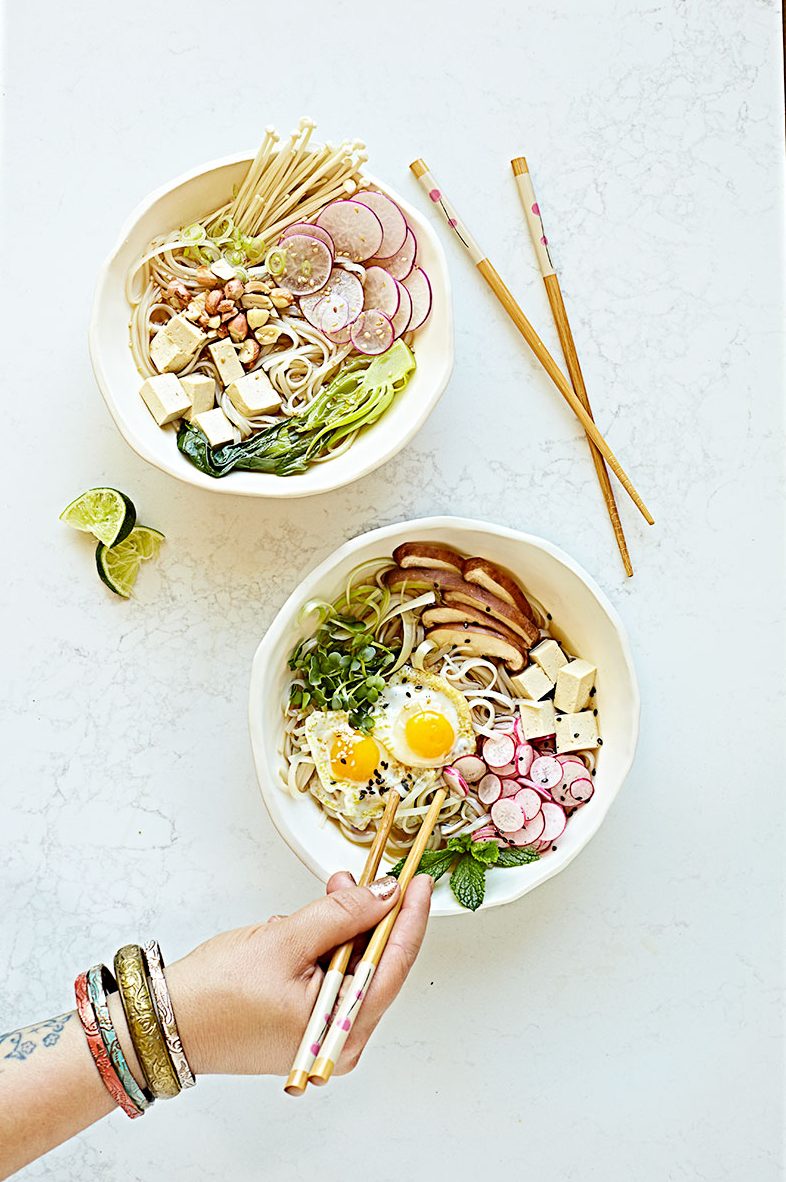 Pho is the easiest meal I can think of to satisfy every single person's tastes. Don't like radishes? Toss some peanuts on for crunch instead? Don't like tofu? Throw in some mushrooms!
Pho broth is uniquely flavorful and divinely vietnamese. Use your favorite base broth, I always have plenty of my homemade bone broth in the freezer, and simmer with the right spices for 30 minutes. Bam, you've got a weeknight pho broth! If you use beef bone broth it will actually be quite an authentic pho broth. This recipe is the perfect meatless monday meal to satisfy even your pickiest eaters!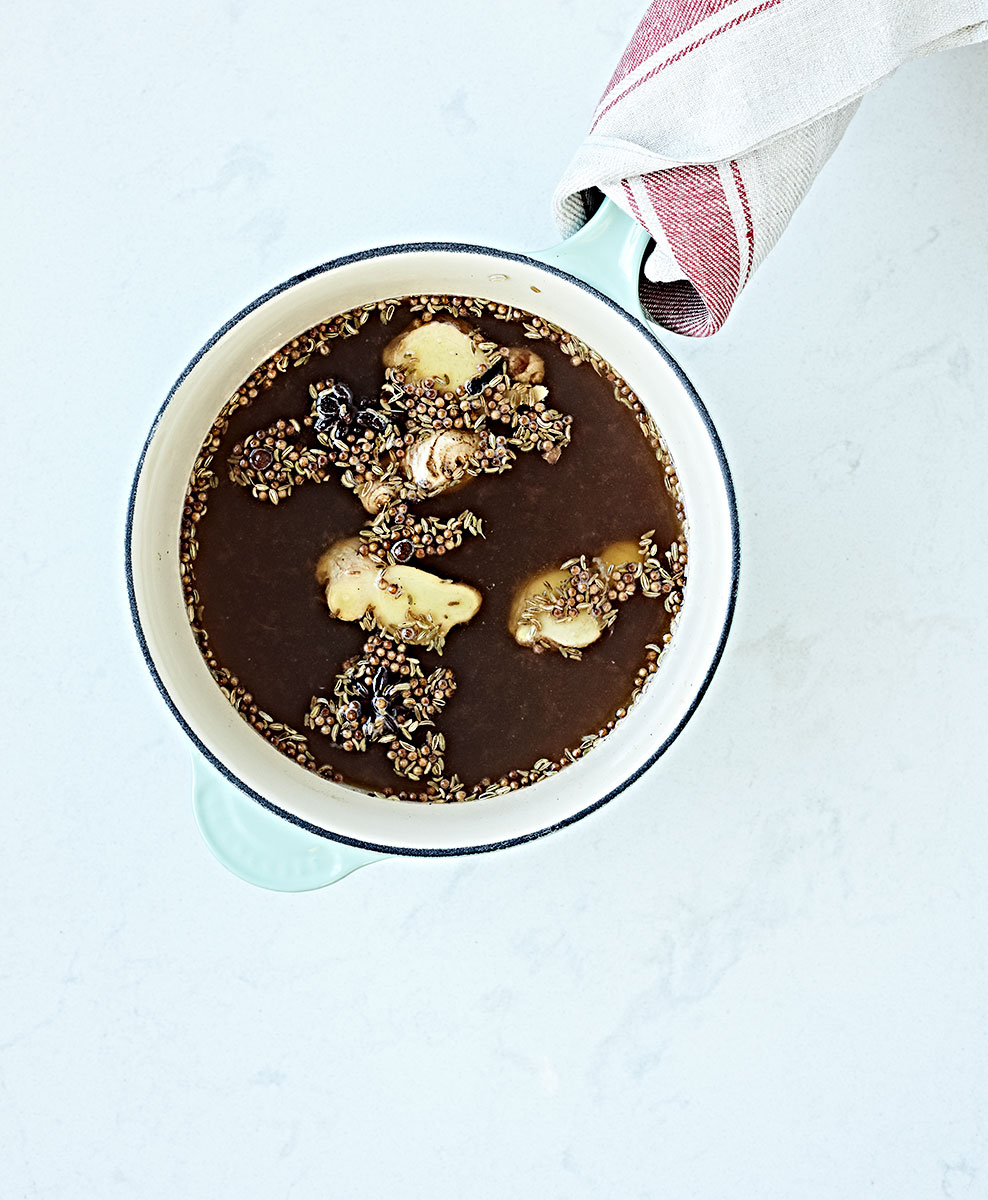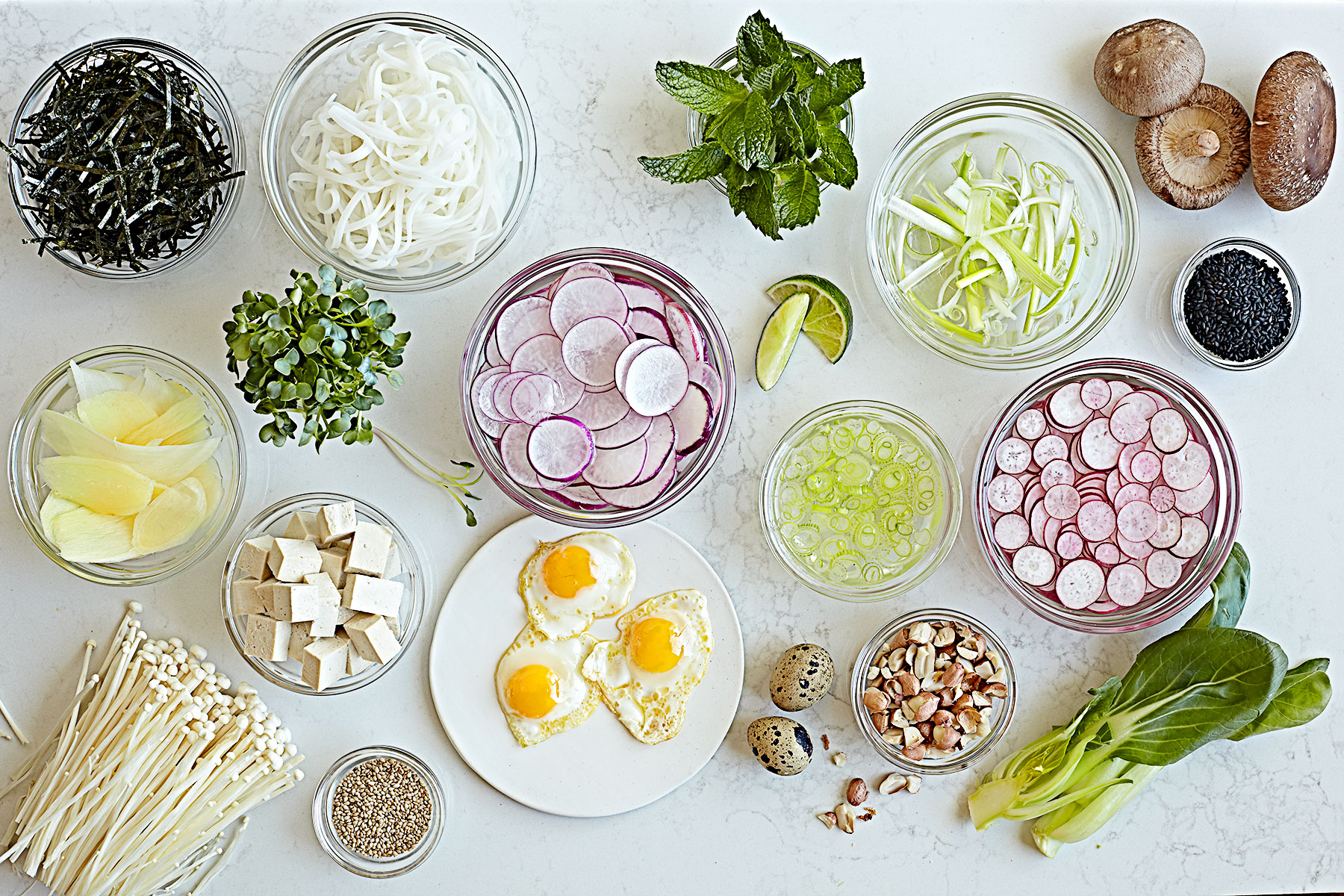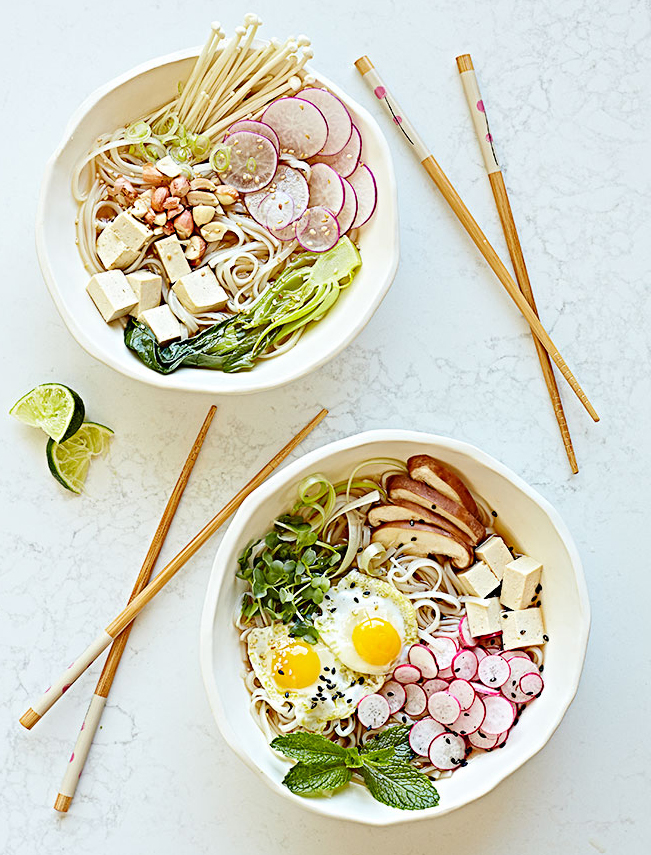 Meatless Weeknight Pho Soup with Homemade Broth and Loads of Toppings Options!
An easy, quick weeknight pho noodle soup recipe that can be customized to make everyone happy. Just set up a pho noodle soup bar with a bunch of toppings and let everyone choose their own flavorful and nutritious adventure!
Recipe type:
Entree, Sides, Soup, Appetizer
Cuisine:
Gluten-Free, Vegetarian
Ingredients
Pho Broth
2 quarts bone broth or vegetable broth
couple knobs of fresh ginger
2 3-inch cinnamon sticks
2 whole star anise
1 teaspoon fennel seeds
1 allspice pod
1 cardamom pod
3 whole cloves
2 teaspoons coriander seeds
1 Tablespoon fish sauce
Pho Soup
8 ounces rice noodles
firm tofu, cubed
bok choy
shitake mushrooms, sliced
enoki mushrooms, trimmed
quail egg, fried or soft boiled (boil for 2.5-3 min for soft-boiled)
green onions, sliced
radishes, thinly sliced
radish and/or bean sprouts
mint/cilantro/thai basil etc.
sesame seeds
crushed raw peanuts
limes wedges, for serving
Instructions
Make the broth: Combine broth, ginger, cinnamon sticks, star anise, fennel seeds, allspice, cardamom, cloves and coriander. Bring to a boil then reduce to a simmer for 30 minutes. Remove from heat, strain, add fish sauce and salt to taste.
Cook rice noodles: according to packaging directions, which is usually boiling for 3-4 minutes for wider noodles as pictured. Strain and rinse with cool water. Toss lightly in a neutral oil so they don't stick together.
Assemble bowls: divide rice noodles among bowls, add mushrooms and/or tofu if using then pour broth over noodles. Dole out the bowls and add toppings to your heart's content!