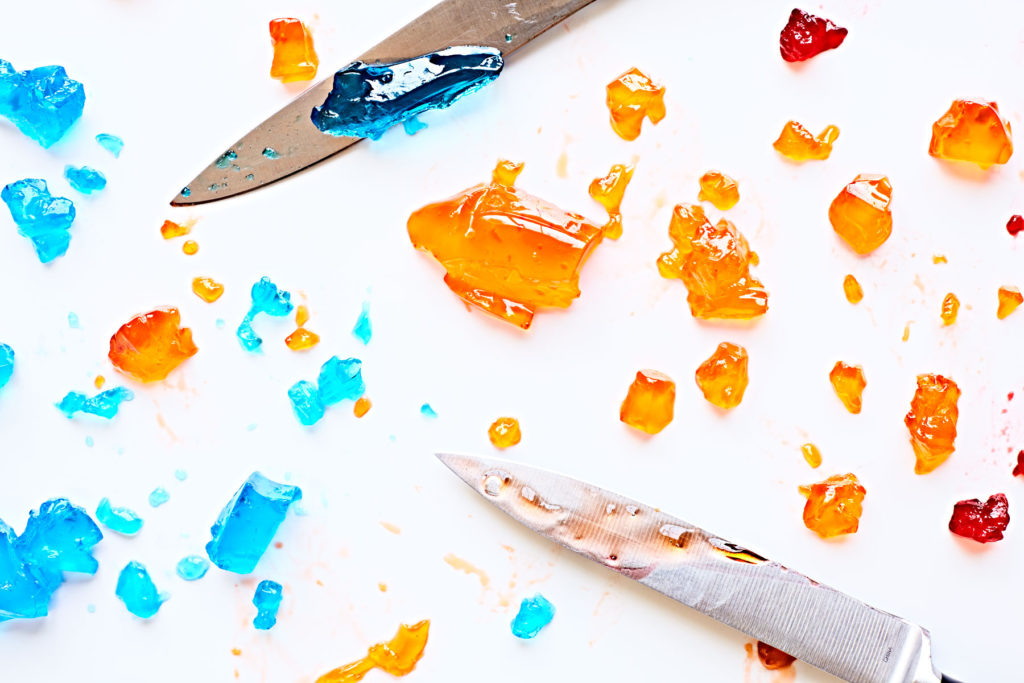 Can you tell I'm the mother of a toddler? What gave me away?! Playing with sweetened, overly bright food for no good reason except to make a mess? Yeah, I think my little girl may be rubbing off on me a bit, but I get where she's coming from because playing with your food is crazy fun (and is also how I PAY for the food we actually eat)!
My daughter is 4 and has yet to have Jello, so I busted out my handy dandy grass-fed gelatin, the same we used in these delicious beef gelatin gummies, and set about making some homemade, healthier Jello that was just as vibrant and tempting to play with as the store bought version. Was that a run-on sentence? Hmmmm probably. Oh well, crazy colored foods are exciting and warrant a run-on here and there. Anyway, we had fun with this beautiful mess!
Also, high quality beef gelatin (I use this beef gelatin)  is good for your gut and connective tissues so here's a colorful, jiggly, wiggly treat you can feel good about;)

Homemade Jello Massacre! 🙂
Healthy and gut-boosting homemade Jello gelatin will make the kid in all of us super pumped! Also makes Jello shots a zero-sum game, no?
Recipe type:
Dessert, Snack
Ingredients
1⅔ cups 100% fruit juice , divided
1 tablespoon grass-fed gelatin
⅓ cup boiled water
1 Tablespoon honey (optional to desired sweetness)
food coloring if vibrant colors are desired
Instructions
In a mixing bowl, put ½ cup juice and sprinkle the gelatin over the juice. Whisk thoroughly until it thickens. This "bloom" the gelatin to ensure a smooth texture. Whisk in remaining juice.
Once thickened, whisk in the boiled water until gelatin is completely dissolved. Quickly add honey and food coloring while the mixture is still warm then immediately pour into a lined loaf pan or silicone molds of any shape!
Once the mixture has cooled slightly (so as not to reduce the temp in the fridge), refrigerate for a few hours until it firms up.
If you want to slice the jello, do it immediately upon removing from the fridge or pop jello out of molds. Store in airtight container in the refrigerator.
ENJOY!!!