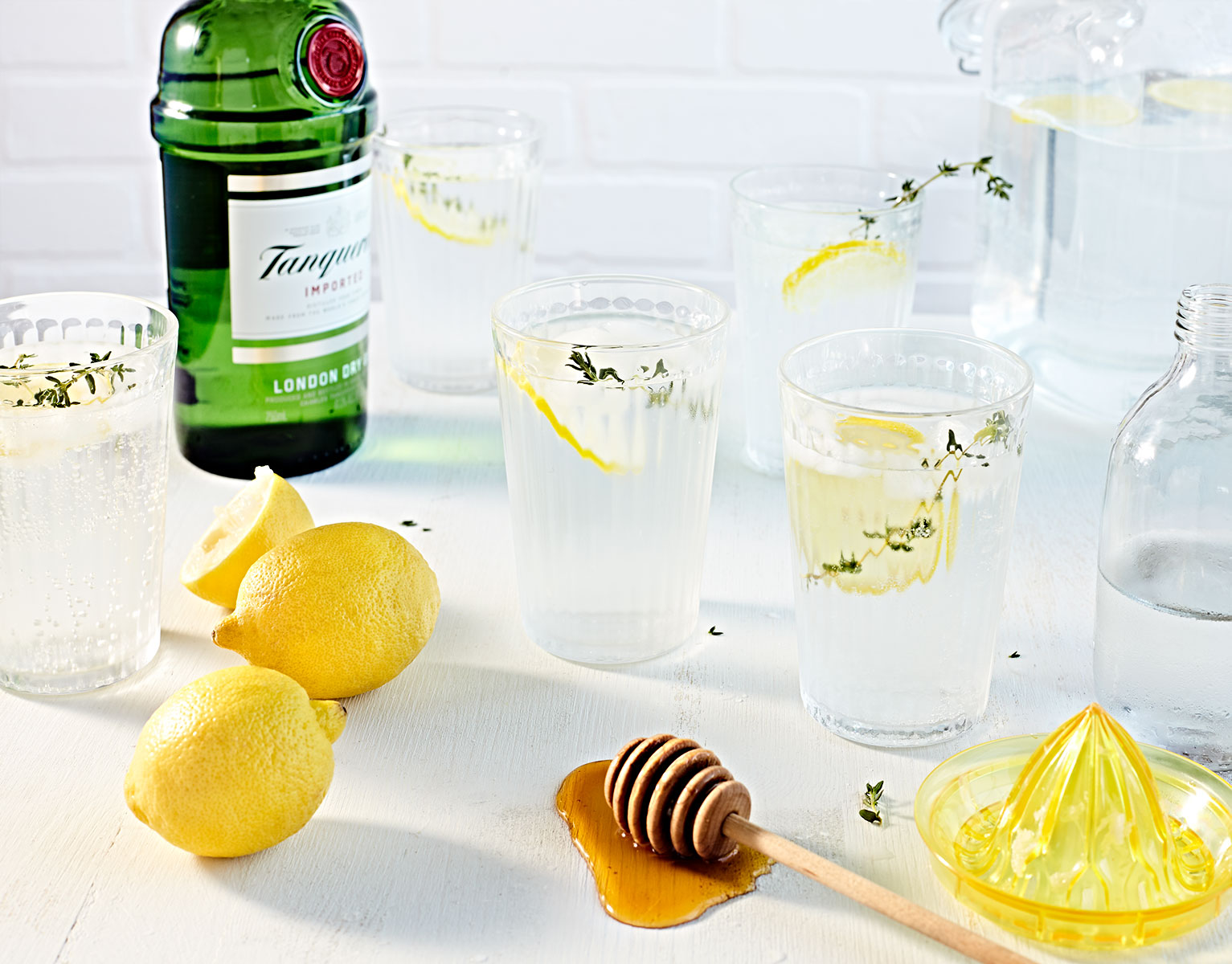 I'm actually not much of a gin drinker myself. More of a brown liquor kind of person myself. But I must say that this cocktail is a breath of fresh air on the cocktail scene. The fizz of soda water puts an effervescent spin on the classic bees knees gin cocktail. Lightly sweetened with honey and the added herbal flavor of thyme, this drink is a fresh delight!
@gretchenbstyling and I had some fun collaborating on this pretty beverage!

Fizzy Bees Knees Cocktail with Thyme Honey Syrup
A fizzy spin on a classic gin drink, this bees knees cocktail with honey thyme syrup and soda water is a refreshingly light treat!
Cuisine:
Gluten-Free, Vegetarian
Ingredients
Thyme Honey Syrup
1 cup honey
1 cup water
1 bunch thyme
Fizzy Bees Knees Cocktail
¾ ounce freshly squeezed lemon juice
¾ ounce honey-thyme simple syrup
1½ oz gin (Tanqueray gin suggested)
soda water
ice
Instructions
Thyme Honey Syrup
Heat honey and water until simmering. Remove from heat stir in thyme sprigs. Let steep and cool overnight.
Strain thyme from honey syrup and store in airtight glass container in the refrigerator.
Fizzy Bees Knees Cocktail
Add all cocktail ingredients EXCEPT soda water into a shaker.
Cap shaker and shake, shake, shake!
Fill glass with ice.
Pour mixture over ice and top with a splash of soda water.
Garnish with a lemon slice and thyme sprig.
ENJOY!!