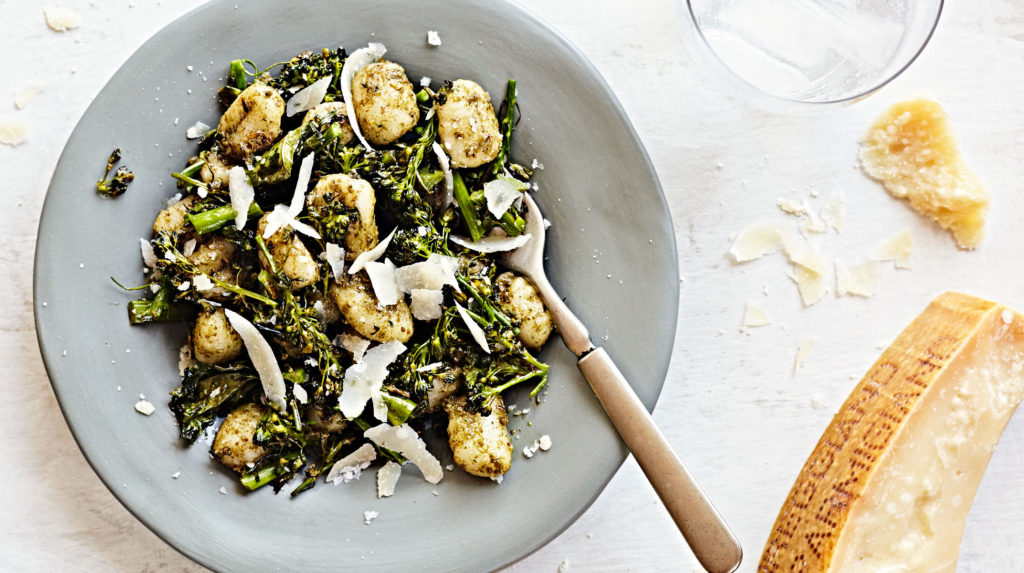 I've missed Gnocchi big time. Pasta was never a great love of mine, but gnocchi and I had a thing going on. Besides bread, it is my most mourned food since going gluten free years ago. Honestly, I've not yet been ambitious enough to try to hand at homemade gluten-free gnocchi but finally found a crazy delicious packaged rice and potato GF gnocchi. This isn't a sponsored post, just one gluten-free chica helping another out! I've used them boiled, bake and pan fried and have never been disappointed. I'm so freaking glad I found them!
This is one of my toddler's favorite dishes. She says gnocchi are "fluffy 'ronis (as in macaroni)" and I totally agree. She houses the broccolini as well and she's just fine licking the pesto "sucker" style from a spoon. It's rich and nutty with a different texture than traditional pesto and keeps in the fridge well. I throw it on everything from eggs to sandwiches to grilled corn! You can't go wrong!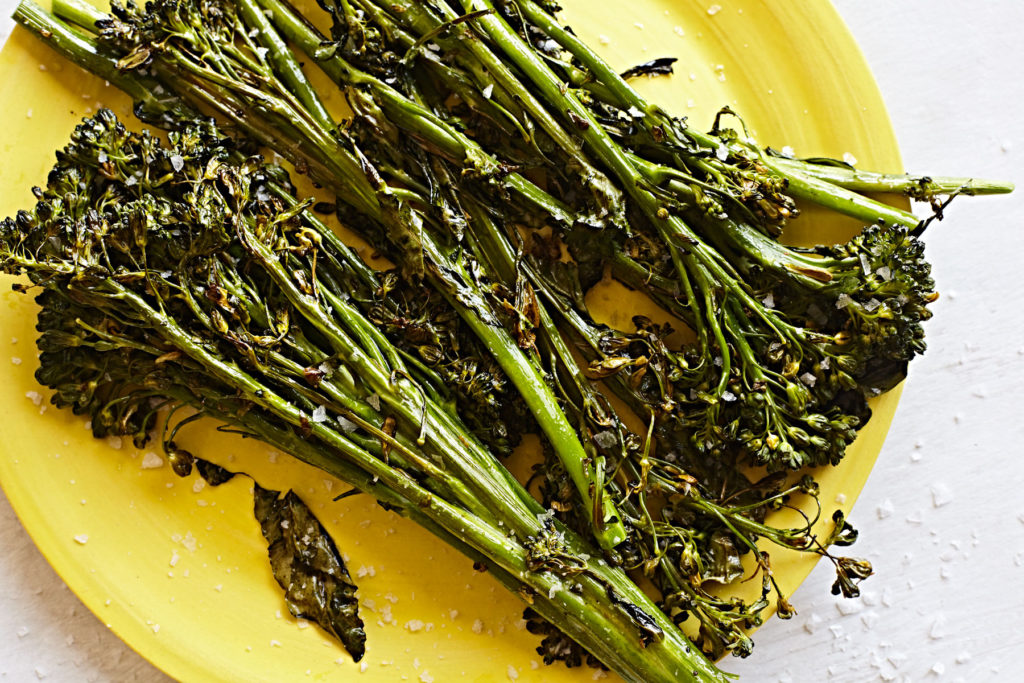 Gluten-Free Gnocchi with Pecan Pesto and Roasted Broccolini
This is one of my go-to week night recipes. It's full of flavor and crazy nutritious, not to mention it can be made in 20 minutes or less. It's a total winner!
Recipe type:
Entrée, Pasta
Ingredients
1 pound broccolini, washed and cut
oil olive to toss
salt and pepper
1 package gluten-free gnocchi (I LOVE these GF gnocchi), boiled per directions
fresh parmigiano reggiano, shaved
2 or so Tablespoons Pecan Pesto (recipe below)
Instructions
Preheat oven to 400 degrees. Spread broccolini on baking sheet and drizzle with olive oil. Toss to coat then sprinkle with salt and pepper. Roast 10 minutes or so until desired doneness is reached.
Boil gnocchi per package directions. Strain and return to pot.
Toss gnocchi with Pecan Pesto. Add roasted broccolini and toss well to coat. Add more pesto if necessary. Plate and top each dish with shaved parmigiano reggiano.
Fresh and Easy Pecan Pesto
Easy, fresh and flavorful pecan pesto to liven up any dish!
Ingredients
2+ cups fresh basil, roughly chopped
½ cup pecans OR ¼ cup pecans + ¼ cup pine nuts
¼ cup parmigiano reggiano
⅓+ cup extra virgin olive oil, or enough to reach desired consistency
1 clove garlic
½ teaspoons salt
Instructions
Blitz all ingredients in blender until smooth. Add oil until desired consistency is reached. Jar and refrigerate. This keeps well in the fridge.
ENJOY!!!